Black Friday Deal: +60% Bonus for PayPal Subscription

Black Friday in LinksManagement is your sterling opportunity to get up to +60% bonus from the sum of money you spend on your link building campaign.
How to get +60% bonus?
Create a PayPal Subscription for $50-2,000 from 25 November – 1 December 2019 and start getting +5% monthly bonus from your subscription sum ALL THE YEAR up to October 2020 (included)! Keep your subscription active to let your bonus grow gradually. The longer you keep your PayPal Subscription active, the larger bonus you'll get. Next October you can manage to get +60% bonus!
The monthly bonus will be automatically added to your LinksManagement account so you can beef your website up with even more DA40+ backlinks. Check Your Black Friday Campaign Subscription Bonuses in your personal account. The great news is that once you receive your monthly bonuses, you can spend it immediately. Moreover, you've got nothing to lose – manage your subscription as you wish. Your bonuses will stay with you even if you cancel your PayPal Subscription over the course of the year.

Let's do the simple math:
Suppose you created a $1.000 PayPal Subscription during the special offer period. You'll get your first 50$ bonus immediately. And in a year you'll get no less than $3,900 extra on your balance!
What's more, if you create a $2.000 PayPal Subscription, your annual bonus will raise up to $7.800! We decided that such an offer will serve the best at showing our love and honor to you, our clients! So if you don't use this Black Friday deal, you could regret it all year long.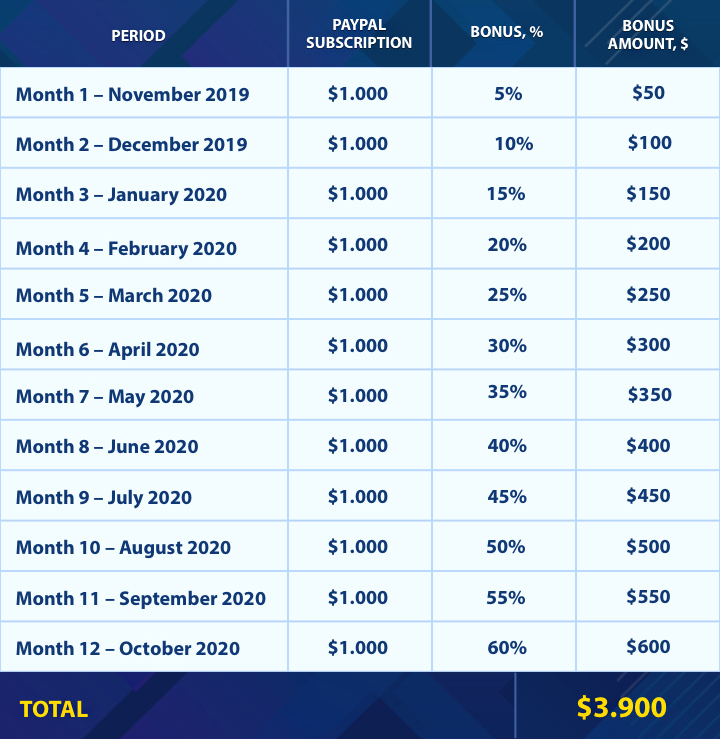 Want to know for sure how much you can earn with our Black Friday deal? We've created a special calculator that will count your bonus within a few seconds. Check it out now!
Now the choice is yours! Stock up with the best DA40+ backlinks and get +60% bonus on your account!
Create PayPal Subscription to Get +60% Bonus
If you have any questions, we're always here to help you!
Please if You Copy or Rewrite Any Parts of the Content on Our Website, Make Sure to Include a Link to Our Website as an Original Source of the Content.

Related Posts