Content-Led Link Building Process & Pitfalls
When talking about SEO link building, there are many mistakes you can make that will have you rebuild the strategy. If you spend some time learning about them and preventing them from happening, the risk decreases.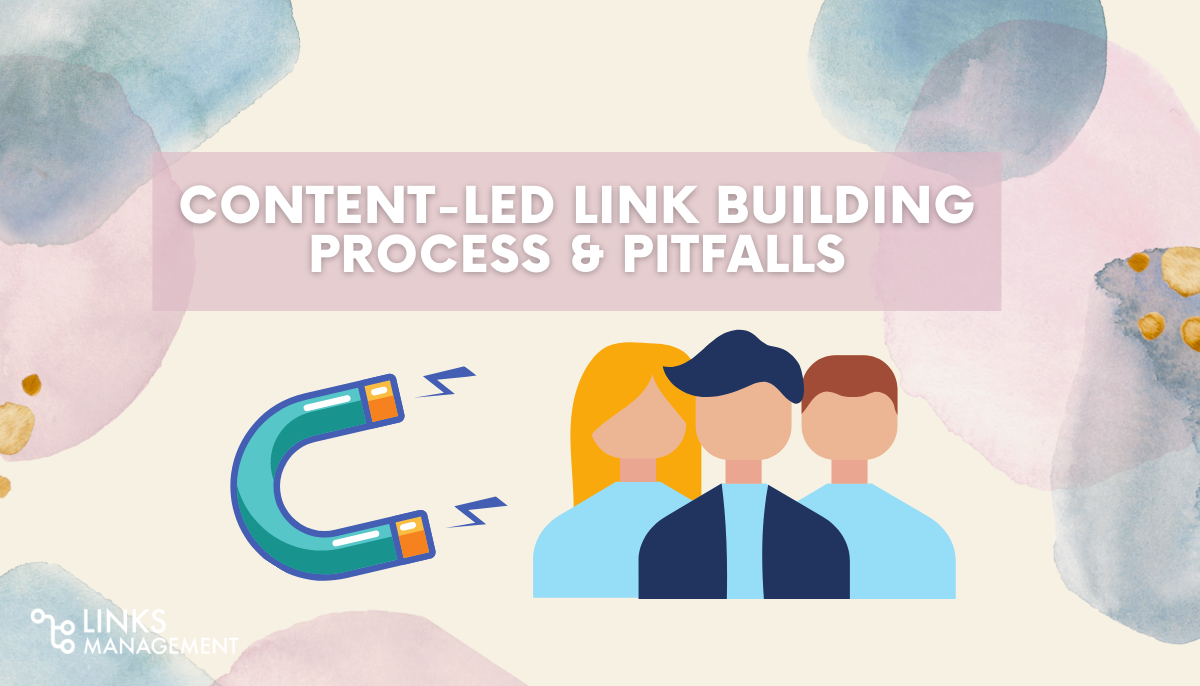 But the best approach is to read more about the deeper pitfalls and challenges that may be waiting for you during the content-led link building process. The algorithm is pretty straightforward. You get an idea, create content, find websites to post it on as a guest post or negotiate to put a link to that content on their pages, and voila.
But why do so many websites face the risk of receiving a Google penalty? Why do large, credible sources choose some links over others? What are you missing?
To fill the void of questions, we've researched replies of experts in SEO, content creating, content management, and link-building niches and have come up with a list of pitfalls that are waiting for you.
Before engaging in content-led marketing, it's better to arm yourself with knowledge. Besides, we're sharing solutions under every problem description, just to make sure you have a way out of any situation.
1: Creativity and Idea Influx
Quality link building starts with creative, unique content. There may be many thoughts, but not all of them will evolve into ideas. Plus, only a portion of what's in the notes will actually work and provide value.
There are hundreds of topics on, say, search engine optimization that will look great on your website and get people to read, react, comment, and share. But the same article may not be a great reference material.
As you come to an understanding of this complex difference, the level of creativity may drop. At the same time, the level of anxiety and off-topic thoughts may rise, creating an obstacle.
Solutions
First of all, realize and accept that not every idea will work great. It's normal. Some topics you can cover to fill your blog, just to make sure there's every bit of useful information on the main topic.
And the better, more unique ideas have the potential to become guest posts or frequent references by other credible websites.
Another thing is when you don't have any ideas.
Here are some solutions that will guide you in the direction of 'linkable' ideas:
1

Audience needs.
When working on a campaign, research the website's target audience, first of all. The value the project needs will come from it, whether it's more shares, backlinks, conversions, etc. Then, analyze their hardships. What are they looking for and why? Finally, offer a solution; not as aggressive marketing but as a genuine recommendation. And wait for the fireworks!
2

A framework.
Develop a framework that will nudge you the ideas that will evolve into articles that are linkable. Include formats, goals, and KPIs there, and use the framework for every project you work on. There will be adjustments that can make it even more precise. And while you'll need some creativity to come up with proper content ideas, such a document will be the first step, which is what you need when stuck.
3

Research
Find out what the new topics in the niche are. Think of research that would give valuable answers to both the audience and the bloggers. Invest time and effort in that study and format the results in an easy-to-understand manner. This algorithm works 99% of the time. Every credible source needs pages to refer to when mentioning a stat.
Do you know what are Guestographics and How They Can Improve Your SEO? Do not waste time and learn the issue right now!
2: Getting Successful Deals
One of the most difficult challenges is to actually get links. As such collaborations aren't done on an official business basis, usually, it may be difficult to find a consensus and get results. The hardest factor is, it's not under your control.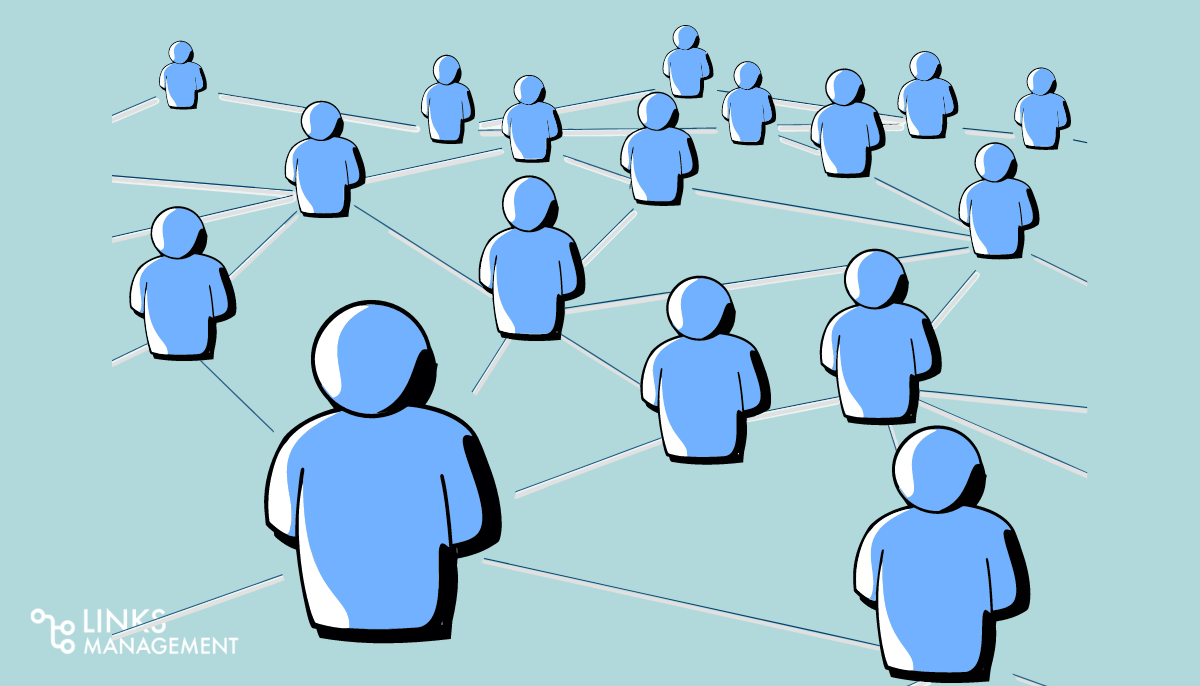 The blogger or journalist decides whether to insert your backlink or even answer your email at all. And credible, popular source owners may get thousands of emails every day, which makes the situation even more challenging.
There's also the factor of being in the right place, at the right time.
There are days when the blogger needs 100% of their focus on writing a new piece or working on an ad campaign. They don't read emails and DMs that day. If you happen to send an offer then, it won't be seen, even if it's very, very good.
And even if they open your email, you can make a mistake that will lower their curiosity to the minimum:
Lack of personalization;
Lack of creativity (universal things are good until you want something from a particular person);
Automated replies.
Usually, these mistakes are made by people that want to cover an enormous number of bloggers in one sitting. It's better to process a smaller number in one day but make it personal (in a good sense, of course).
Solutions
There are several solutions that will help you avoid the problem or do damage control:
Make sure you contact the right representative.
Smaller sources have their blogger or journalist as the main contact. Talking about larger, more popular platforms, there should be someone responsible for collaboration offers. Consider researching social media accounts of writers and other reps of the source to choose a correct 'target'.
Build a relationship.
A nice approach is to start from afar. Write a genuine email complimenting the content, writing style, etc. of the blogger. Later on, mention that you have an idea for collaboration. Then, pitch your offer. Your emails will be gladly opened and replied to as you have built trust beforehand.
Be personal.
Standard templates don't show your best side. This means that the offer is as cliche as the email. Cooperate with a copywriter, find out information about the person you'll be talking to, and don't neglect to spend time on making the email personal.
3: Content Development
For the success of the following link-building process, there should be high-quality content. By now, you should have great ideas. The development of the content isn't a challenge for a lot of bloggers or their teams.
However, there are mistakes you can make that will turn it from an amazing pitch to a blend with all other articles on the website.
Gladly, there are solutions.
Solutions
Here are some approaches that will help you get moving from the sticking point:
Focus on the core idea.
While developing a piece of content, its main idea may be lost. You may have seen such articles or guides where the H1 describes only a portion of the publication. The writer goes on to explain off topics, losing the core message.
Such content, no matter the form, may still be very valuable, but it's difficult to understand what topic it touches. There may be lots of wise thoughts without a conclusion. You can't derive takeaways from it that would explain what the piece is about. So, always have the main idea at the center. Write a note and stick it to your laptop if needed.
Don't stick to a format.
The thinking process should start not with "I want to create a presentation, infographic, video tutorial, article on…" but with "Here's a topic. I will research it from A to Z, write out key takeaways, etc.". Why so? Because the idea itself will show you the format it will be the most linkable within.
It can be a Twitter thread, a regular, well-structured guest post, a guide, a video, an infographic, etc. Of course, it's better to end up with several formats in mind just in case the site itself doesn't accept one or more of them. (which leads us to the next points)
Find out the limitations of the company site.
When it's your source, you know what is OK to post. But when working on another business's website, it's crucial to find out about its limits beforehand. What elements aren't acceptable for it? Maybe interactive animations are too heavy or are considered an incorrect format by the company. You may end up working on a gorgeous piece that will be very linkable but be asked to re-do everything because of those restrictions.
4: Sufficient Domain Quantity to Get Links from
One of the main challenges of content-led link building is actually finding domains of interest.
A blog accepting guest posts ready to mention you as an expert in the field may have a totally different topic than you need. A link will be good, but it won't achieve the goal. Google doesn't only count the quantity. It cares about the quality.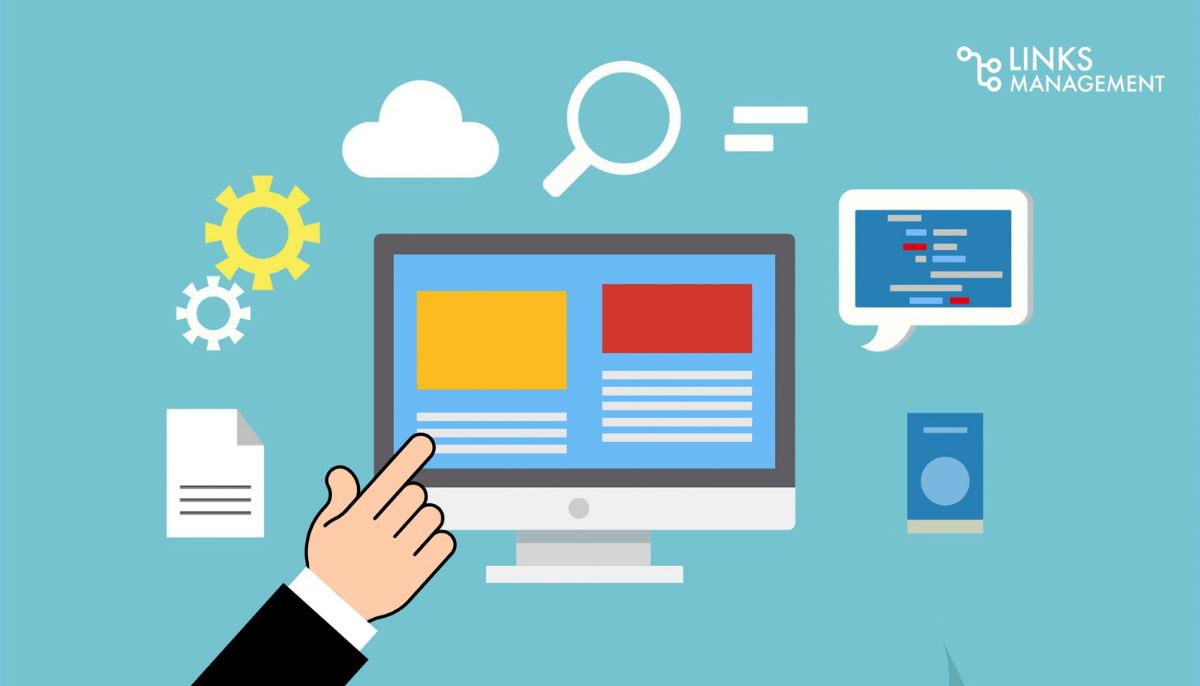 A source that matches your theme and needs perfectly may not be open for cooperation at all. And any number of wonderful emails won't melt its defense.
Usually, there are enough websites for any relatively competitive niche to get backlinks from. But you still need to find them, right?
Solutions
First of all, you should set filters by:
We don't recommend getting too crazy with all SEO metrics to create a perfect donor website profile. Why?
Google algorithms are smart. The company uses AI when it comes to page ranking. It's not wise to think that it only measures dry metrics to determine whether your link is suitable on the website and if it should be labeled as credible.
There's more to website research than numbers. And the more time passes, the more 'understanding' the algorithms become. We're using many metrics now to benchmark the level we want the focus link to be at.
But filtering too much will limit your choice to only a portion of online sources you can place links and promote on.
Then, see the big picture.
What kinds of links do you need? This will help you to choose sites to cooperate with. You may need links:
From domains you've never interacted with before;
That will send more people to get familiar with your site;
From domains where your competitors used to promote on;
From sources with a massive amount of traffic;
From websites, your readers have mentioned.
We guarantee that your perception of prospects will change for the better as you focus on the resulting link qualities.
Is it possible to Make Newsworthy Content to Attract Links? Read how to do it here.
5: Monitoring for Issues
Keep in mind that creating a campaign, finding allies, and successfully launching it is half the task. You need to monitor the results and combat issues as soon as (and if) they arise. What if one or more of the websites fail to insert a backlink? What if a ton of other sites will then use your content without credit? What if a website goes from a credible niche-relevant source to a spammy website with impossible banner blindness?
While you shouldn't be focused on these 'what ifs', you should also be ready for them.
Solutions
Arrange regular analysis of the campaign and the backlink profile of the website you're working on. Look for:
Broken pages.
Attend to the pages with errors as soon as possible. If you let many people see that the backlink is broken, neither you nor the donor website will benefit from it. Have backups of such important pieces of content ready.
Poor website quality.
You may have done a great job at finding highly rated websites to be your donors. But they may be hacked or sold in the future. When and if this happens, the Google Disavow Tool should be ready to combat the problem. Removing the faulty link from the profile will improve it and prevent the possibility of being penalized by the search engine.
Have digital tools that will resolve any issue ready to launch.
Be Prepared for a Challenge
But remember that there's more to link building than overcoming obstacles! Look for solutions, prevent potential issues, but focus on high-quality content and website credibility. You only need reliable partners, close to your niche and relevant.
Put effort into research. Research everything.
From the Domain Authority of the site, you want to cooperate with to updates in Google algorithms. The sooner you notice new trends, the better your backlink profile will be.
Don't neglect analysis.
Analyze the current reference situation of the website you're promoting. Remove all the spammy links on websites that are considered garbage by search engines. Use various digital tools to see recommendations. Cooperate with link-building services to make sure you compensate for those suspicious links you've just removed.
Move gradually.
It's better to get 2 credible links from your content-led building than 20 bought in bulk from a service you have seen in some shady ad. Thus, you will gradually build a great audience and not get a Google manual penalty or an automatic one.
Improve My SEO
free
SEO Cost Calculator Tool
Enter URL & See What We Can Do Submit the form to get a detailed report, based on the comprehensive seo analysis.