How to Get 82% Brand Awareness Boost with Guest Posting
The present of link building revolves around contextual backlinks. LinksManagement clients who include such links in their link building strategy are a living proof of that. The progress they are making demonstrates that contextual link building is the best and safest solution for online business promotion.

Contextual backlinks = Better Rankings
A study by Ahrefs uncovered the factors that correlate most with Google rankings. The results included both qualitative and quantitative metrics, and looked like this: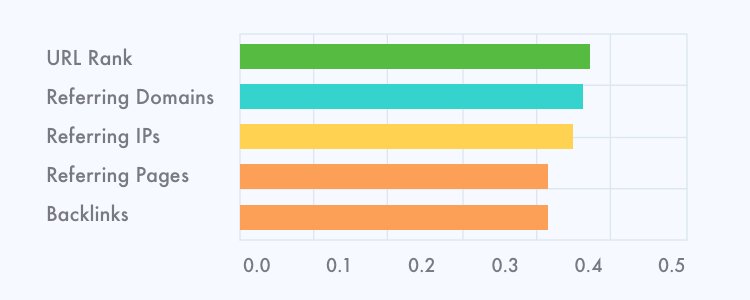 This means that the number of backlinks you obtain from various resources is still crucial to your site's rankings improvements.
Even more, URL Rank, a term invented by Ahrefs, describes the combination of backlinks' number and quality. It's no longer enough to mindlessly get backlinks from questionable sites, or buy backlinks packages of mediocre quality. This is why at LinksManagement we only offer contextual backlinks to help you rank better and safer.
Contextual backlinks are 5x more efficient than any other link you can build especially if you target sites relevant to your business niche. As the search algorithms get smarter and uncover the unnatural backlinks in two shakes, such links are the only way to enrich your backlink profile and stay blameless in the Google's eyes.
But what if we told you that there is a way to make your contextual link building several times more effective? That you can not only leapfrog competitors with your rankings but also get about 4 times more referral traffic.
The key to such success lies in guest posting. Below we've tried to explain what it is, and how it differs from traditional contextual link building.
Why do contextual backlinks work?
When you choose backlinks from LinksManagement inventory, we always remind you to surround the anchor text with some relevant text and keywords you're targeting. In the end, it looks like that:
250 characters of text your backlink 250 characters of text
In most cases, it's enough for Google to notice your backlink and reassess your backlink profile. As the result, your rankings slowly but surely improve bringing you more traffic from the organic search.
But if what you're trying to do is to take your link building to a completely new level, guest posting is your answer.
Why do guest posting backlinks work better?
Guest post is not just a piece of text on the page about you. It's an entire page indexed by Google speaking about the topic of your competence or anything that relates to you with an occasional backlink in the most relevant place. This means you will have an entire page dedicated to your content, making it 100% relevant and clean to Google.
Relevance is the key here, as when it comes to successful link building, experts state that it's even more important than authority. A survey by Search Engine Land demonstrated that 62% of SEO professionals interviewed consider relevance a key factor to a safe and effective link building. Meanwhile, only 38% chose authority over relevance.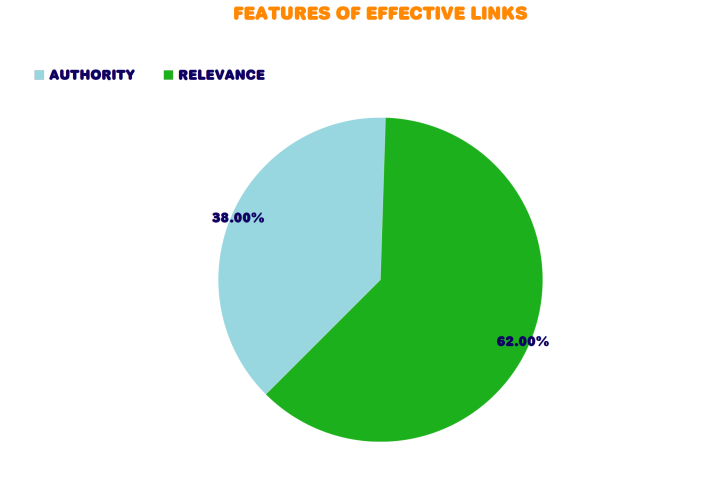 3 game-changing features of article links
Authenticity. When pursuing high rankings you want your link building to look natural, and in 99% of cases, guest blogging provides you with highly relevant backlinks which are more likely to be organic.

Traffic. On top of that, posts with links in the body of the article normally generate 387% more referral traffic than posts with links in other parts of the page. This means you can boost both organic and referral traffic to your site.

Customers. For most online businesses these are still not enough – the authority they try to build needs to come from credibility and brand awareness, which can be accessed by reaching to their target audience. Our partner, content marketing platform, Adsy, states that it takes customers 3-5 content pieces about or by the brand to make up their mind about a purchase. Guest posts fit perfectly in this content type boosting brand awareness by 82%.
All in all, yes, guest blog posting does give better results for your SEO and rankings. And, fortunately, it gets much simpler than it used to be. In the past, you would need to make endless lists of possible guest posting opportunities, and contact publishers in the hope of productive cooperation. With content marketing platforms this search has evolved significantly allowing you to save effort and concentrate on the result instead of the process.
Guest posting service for safe and effective link building
Adsy is exactly that type of platforms aiming to facilitate guest blogging for you. Its growing publishers' base now has 1,000+ websites in inventory. Each of them has joined the platform to work, so you don't need to negotiate and find out whether or not they are willing to publish a guest post on their site.
With the two main task types, you always have a choice. You can submit the guest articles you've created, and publishers will place them on their sites. The other way to go is to order content creation and placement if you don't have a content team and have better things to do than to write articles by yourself.
"I like the possibility to tell what exactly I want the post to look like. Make it long? Short? Useful content or some kind of press release? No problem! I'm in control. The best part is that publishers already know their audience, they know how to better talk to them and convince them. Referral traffic to my website has got 38% higher with the guest posts from Adsy."
Mark Lawson
"I decided to combine my link building strategy at LinksManagement with guest blog posting, and the results are fascinating. Not only I get 21,500 visitors per month instead of 11,500, but my site's audience has increased by 46%."
Jen Elliot
It's time to strengthen your backlink profile with some guest post as well and get the referral and organic traffic boost. Adsy is the right place to find the publisher that will grow your audience and brand awareness.
Get into the Top Google Ranking
free
SEO Cost Calculator Tool
Enter URL & See What We Can Do Submit the form to get a detailed report, based on the comprehensive seo analysis.