Headings SEO Checklist 2023: What Does Google's Webmaster Guidelines Say?
‍Unless you provide a direct link to your website, it will not be easily discoverable on the web. That is why, a search engine serves as an intermediary platform that makes multiple websites visible to users worldwide. Usually, search engines discover new websites online once they are published and consider them for providing on SERP.
‍Sometimes it is necessary to take extra effort and notify search engines about your website's existence. To do that properly, you will need to comply with a set of regulations such as Google's Webmaster Guidelines in the case of the Google search engine. Apart from statements defining the way to submit your website, there are lots of other useful tips and requirements for websites. Those define the expectations for the heading tags, content quality, and other elements of any website.
‍In this article, we explore Google's Webmaster Guidelines and explain why it is so important to comply with them. In particular, we will focus on the requirements for the SEO heading structure for web pages.
SEO Best Practices Checklist
‍Being a fully automated system with practically no human intrusion, Google relies on embedded algorithms and AI in ranking websites. Given this particular feature, Google Master's Guidelines state exactly what this search engine pays attention to while scanning and assessing websites. Here we list the fundamental concepts and details that you need to pay attention to when designing and optimizing your website.
Make Content for Humans
‍Probably the most important element of the SEO checklist concerns the website content and its quality. Even though Google heavily relies on keyword usage within the articles, it values content with high readability. Artificial intelligence is already smart enough to comprehend whether the text is easy to read or it contains just a bunch of keywords combined but without any sense. That is why you should craft content with this principle in mind.
Create Unique Titles
‍Google emphasizes that self-descriptive and clear titles greatly help to understand what the web page is about. Each title should be original and contain the main keyword or brand name of your business. All this assists Google in classifying your content properly and showing it up for matching search queries. Along with a page title, a meta description means much for Google in understanding your content.
Design Website Hierarchy
‍Defining the website structure means a lot for Google as well as for online users. It is highly recommended to create a clear navigational menu for users on each page of your website. That way they would be aware of what kind of content is provided on your website and how they may get to it.
‍Search engines, in turn, would prefer an XML sitemap as the core element for navigating your website properly. You will need to indicate the website structure in this XML file along with the interrelations between its web pages.
Link Carefully
‍The well-known fact to avoid spammy backlinks should be respected by webmasters by default. However, Google also provides recommendations on anchor text usage when it comes to the embedded links on your website. Anchor text is supposed to provide an appropriate description of the linked source, so it should not be too long and too generic.
What Are Heading Tags?
‍As we have stated previously, this article would particularly focus on SEO headings and their importance for content ranking. They appear to be among the most crucial SEO checklist elements but are not always paid the kind of attention they really deserve.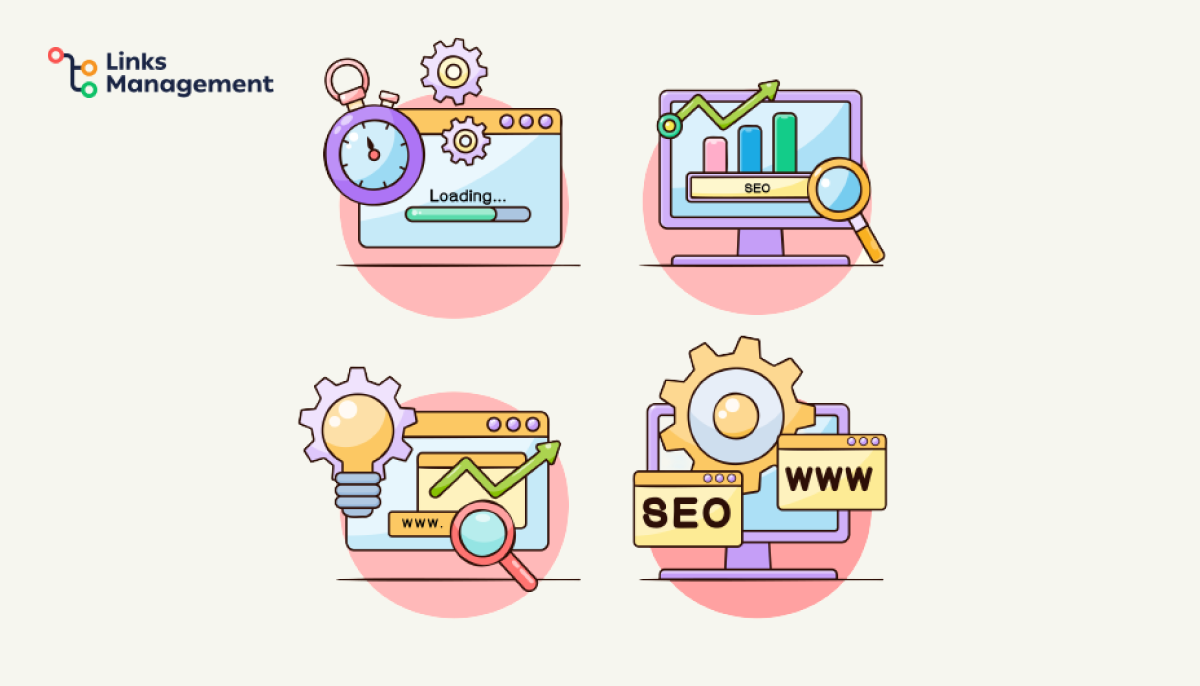 ‍Heading tags or SEO headers are the types of HTML markup elements used to structure content within a website. The flow of header tags within the article is very similar to that of an outline.
‍A typical SEO header contains only several meaningful words, among which the key phrase is embedded. Using keywords in the header is descriptive and makes Google aware of what exactly your content is about, and what specific subtopics it covers.
Kinds of SEO Headings
‍The variety of header tags ranges from H1 to H6 in general, where H1 contains the main topic and other tags stand for subtopics. Google Webmaster's Guidelines clearly state how and in which sequence header tags must be used.
SEO Heading Structure
‍Each header should contain only several words, and it is not recommended to make it longer than 70 symbols. Otherwise, such SEO headers would be rather difficult to read and perceive for users. There are also particular requirements for the structure and content of each header type:
H1
It must always be included at the beginning of an article.
H1 must clearly state the general topic of an article.
Only one H1 header can be used on a web page.
H1 needs to contain the main keyword for better search visibility.
H2, H3
Both H2 and H3 tags should preferably embed keywords.
H2 and H3 indicate the subtopics of an article.
H4, H5, H6
Those header tags don't obligatorily require keywords.
They are used to split content and highlight key points of a section, which can be particularly useful for long-read articles.
Best Practices for SEO Headers
‍Besides principal characteristics and structure, there are also best practices for SEO headers use. Below find the list of recommendations along with things to avoid when working with headings.
Adhere to the Google Webmaster Guidelines structure for headings.
Each header tag should precisely describe the following subsection.
Headings should be spread equivalently throughout the text.
Avoid exceeding the recommended header length.
Make sure the quantity of headings is not too sparse or too dense.
Other Components of the SEO Checklist
‍Beyond the best practices and recommendations provided above, there are some other things you need to know to turn your SEO strategy into a powerful business instrument. That is why, here you will also find aspects that Google considers in page rankings. Being aware of them will help to head your SEO efforts in the needed direction.
Identity Competitors
‍When working on your SEO strategy construction, make sure it won't be isolated from the real world. By this, it is meant to have a look at the industry players – your competitors, and their approaches to promoting websites.
‍The overview of competitors' strategies implies the exploration of their content marketing approaches, frequency of publications, and social media sources used. Also, you need to discover their backlink profiles and particular websites that link to their business websites. Along with that, consider monitoring customer reviews for competitors' services on popular platforms such as G2 and Trustpilot.
Check for Crawling Errors
‍As you create content, produce new web pages, and make SEO efforts, you naturally expect that your website gets ranked higher. However, that might not happen within the timeframe you expect, and there could be several reasons for that. As Google is very busy, it might not simply reach your web pages yet, so be patient and wait in this case. Otherwise, a crawling error could be the reason for the non-indexed page, which means it does not appear in Google search.
‍To detect any kind of crawling error, check Google Search Console first of all. There you will see the status of crawled and indexed pages, as well as those that Google experiences crawling errors. Those might be caused by the connectivity issues with the server your website is hosted on. Otherwise, there could be an issue with the robots.txt file, so you need to make an audit of this file and fix it.
Use SEO-Friendly URLs
‍The web address of any web page is also known as URL – and its structure also means much to Google. First of all, it should start with https:// but not http:// as this denotes the secure SSL protocol installed for the website. Only the websites implementing SSL could be shown on Google and be securely accessed by users.
‍Each URL should also be self-descriptive, containing the keywords reflecting the web page content. And the most important thing is that any URL should be unique – it's like the home address where there are no identical streets or duplicate house numbers within the same city.
Find Outdated and Duplicate Content
‍Working on new content development is natural for businesses, though reviewing previously published content is not always common. However, this practice is crucial if you want to maintain your website domain ranking and increase SEO visibility for your business.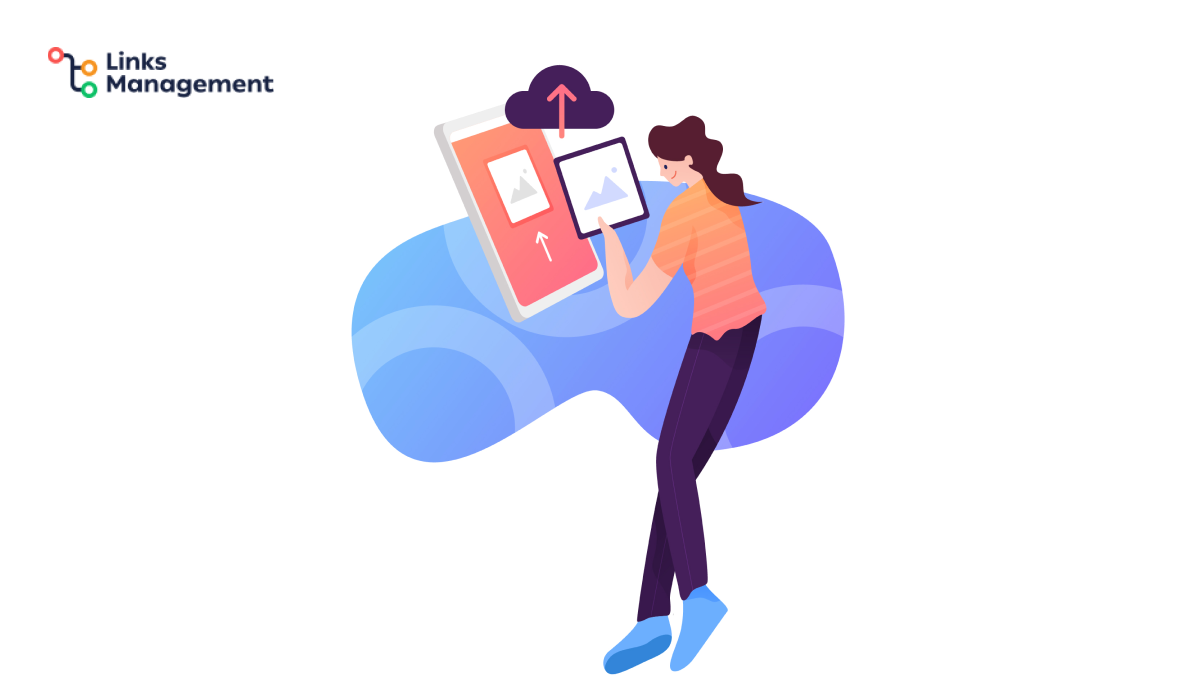 ‍Updating content is essential as you provide the newest information on the topic replacing the outdated pieces of information. When you submit the page with updated content for Google, it gets reindexed and has a high chance to gain better positions on Google.
Search Engine Marketing
‍If you are convinced that only organic traffic growth makes sense, we'd like to convince you with the contrary. Paid advertising and other investments for increasing your website visibility on search engines are absolutely normal methods among marketers.
‍When you rely on SEM, paid ads on Google are often involved and thus your website appears above organic search results. This naturally leads to a traffic boost and higher activity on your website – as a result, more user interactions are present. By analyzing such an intensive user activity, Google would make conclusions on how your website is perceived. If positive page experiences are dominant, your organic rankings would also improve.
Digital PR
‍Another paid method for website promotion that also contributes to better SEO results is called digital PR. This is a compound set of techniques aimed at establishing collaborations across the web with other businesses, bloggers, and influencers. Digital PR also involves affiliate marketing programs that are aimed to improve your reputation on the web and drive more clients to your website.
Conclusion
‍Before you start creating a website, you need to get acquainted with the rules respected in the online environment. Those mainly include Google Webmaster's Guidelines – a set of regulations stating every possible aspect of how websites get noticed, how they are accessed and ranked, and what needs to be done for making them more visible online.
‍Based on those guidelines, SEO professionals have a checklist of the things to follow in their practices. First of all, the content should be created with humans in mind as search engines already know how to semantically understand the content.
‍As part of any content type, titles and headings play a crucial role in content discovery and assessment by search engines. That is why crafting unique titles and SEO headers makes much sense. In particular, the H1 heading should appear only once on a web page, while H2 and H3 are used hierarchically to outline subtopics and particular arguments within an article. Moreover, each heading should not exceed 70 characters for better readability and perception. It is also highly recommended to include keywords with high ranking potential for H1-H3 heading types.
Build My Backlinks
free
SEO Cost Calculator Tool
Enter URL & See What We Can Do Submit the form to get a detailed report, based on the comprehensive seo analysis.