How to Build a Google Knowledge Panel for Your Service
‍Have you ever wondered how certain companies or individuals are able to display comprehensive information directly on the page that Google generates with search results? This is due to the amazing feature called Google Knowledge Panels, which provides useful information about a company or entity directly in the search results.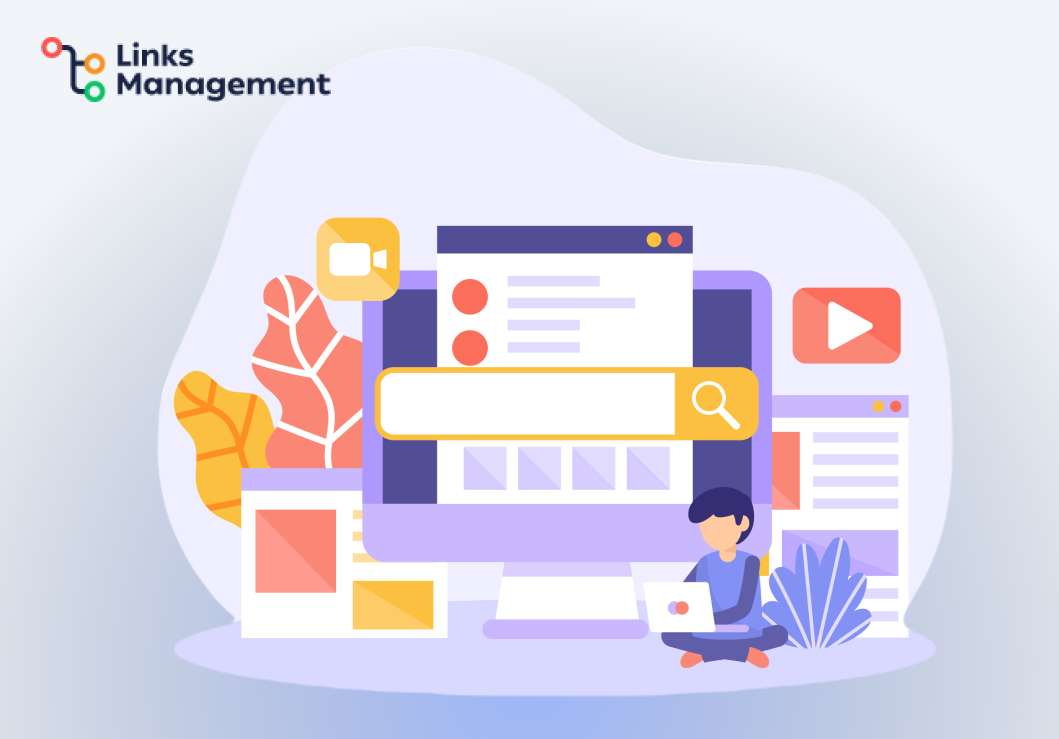 ‍In this article, we will cover what a Google Knowledge Panel is, why having one is important, and most importantly, how you can create your own Knowledge Panel for your own service.
What is a Google Knowledge Panel?
‍When you search for a specific brand, business, or person, a Google Knowledge Panel displays the search results. It provides customers with a summary of important information about the searched entity, without requiring them to click on additional links. The Knowledge Panel is powered by Google's Knowledge Graph, which is a knowledge base used to enhance search results with structured data.
‍A Google Knowledge Panel provides a significant advantage for any company or individual. It enhances your reputation and authority, improves your online presence, and provides users with quick access to critical information about your service. This is capable of significantly increasing brand awareness and trust, leading to higher engagement and potential conversions.
Where is the Knowledge Panel on Google?
‍The Google Knowledge Bar, which provides quick information about a company, is usually found on the right side of the search results page. This field provides information about the searched word or topic. The knowledge panel displays a subject description, basic data, photos, links to relevant topics, and other materials collected from reliable websites.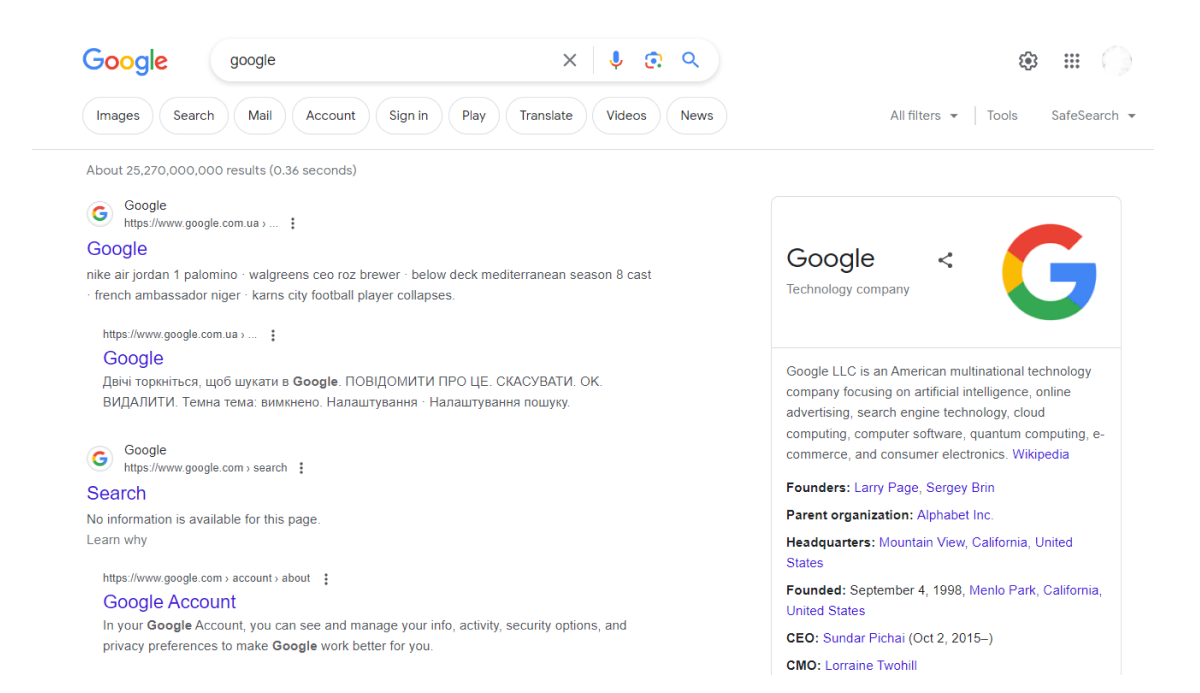 ‍Note that the location and appearance of the knowledge bar may vary if you browse Google using a different device or interface.
How to Get a Google Knowledge Panel
‍Learn how to get Google Knowledge Panel for your business by following the right steps:
1. Enhance Your Online Presence
‍To improve your chances of being selected for a Google Knowledge Panel, first develop a strong and trustworthy web presence. This involves creating a well-designed website that accurately reflects your brand or company. Ensure that the website offers useful and current information, including a brief profile, contact information, and any achievements or awards. To be recognized as a trustworthy entity by Google, maintain consistency across all online channels, including social media profiles.
2. Utilize Wikipedia
‍Creating or maintaining a Wikipedia article about yourself or your company can increase your chances of being selected for a Knowledge Panel. To maintain notability on Wikipedia, cite reliable and independently verified sources to support contributed content.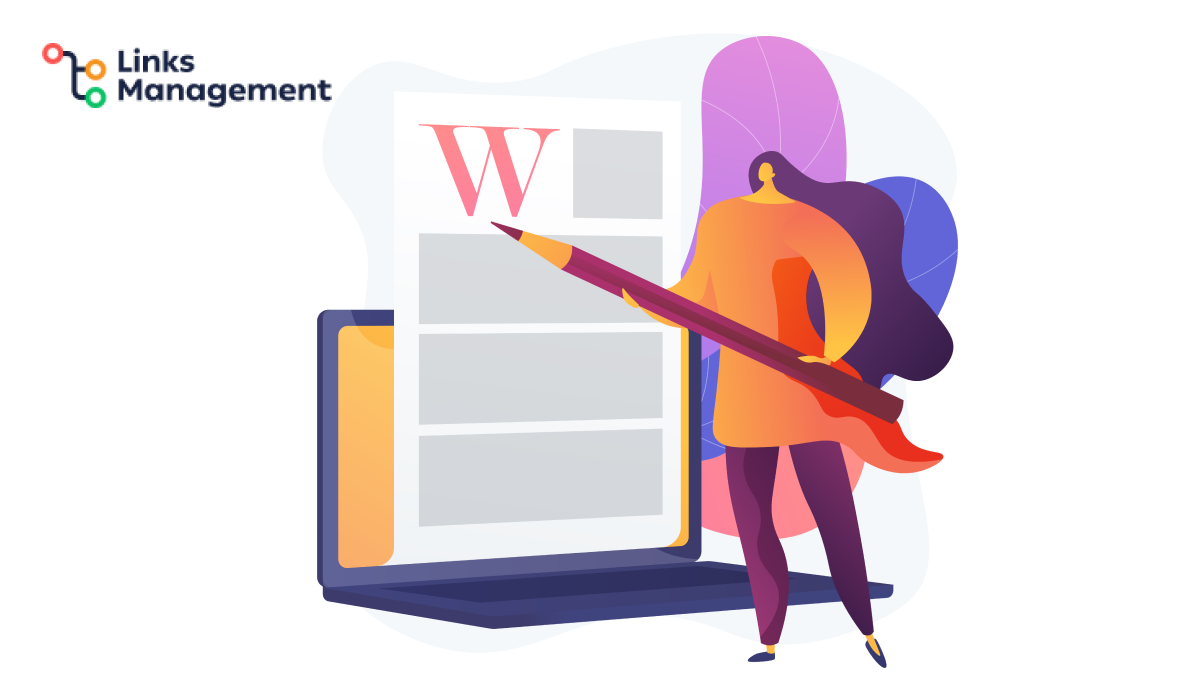 ‍Google frequently uses information from Wikipedia. Keeping your page updated and accurate can increase your online visibility and credibility.
3. Apply Schema Markup
‍Implementing schema markup on your website is a crucial SEO strategy that helps search engines understand your content better. Submitting structured data about yourself or your company using schema markup helps Google understand and display accurate information in the Knowledge Panel. Include schema markup for important details, including your name, occupation, achievements, and other relevant information. This increases the probability of your information appearing in the Knowledge Panel and attracting more organic visitors to your website.
4. Social Media Verification
‍Establishing a credible online presence and increasing visibility require the use of social media. Verification on platforms like Twitter, Facebook, Instagram, and YouTube enhances your online credibility. Verification badges prove the authenticity of your account and minimize the risk of impersonation attempts. As a result, the likelihood of achieving a Knowledge Panel may increase.
5. Local Business Profile
‍For businesses with a physical location, claiming and verifying your listing on Google My Business is essential. Providing precise and complete information about your company, including your address, phone number, and business hours, helps Google to verify your relevance and accuracy for user search queries. Having an optimized Google My Business profile can result in increased visibility in local search results and, in certain circumstances, a Knowledge Panel.
6. Media Attention and Publicity
‍Gaining publicity from reliable sources can improve your online reputation. If Google discovers articles or news stories about your achievements, expertise, or contributions from reputable sources, it may consider you a significant entity deserving of a Knowledge Panel. Reach out to journalists, bloggers, and media outlets to gain publicity. Ensure that any coverage features a link to your website to enhance credibility.
7. Online Ratings and Reviews
‍Favorable reviews and high ratings on platforms like Google Reviews can significantly impact your online reputation. Encourage satisfied customers, clients, or users to provide genuine feedback and evaluations. A considerable number of positive comments indicates to Google that your institution is worthy and highly regarded, which can enhance your chances of being chosen for a Knowledge Panel.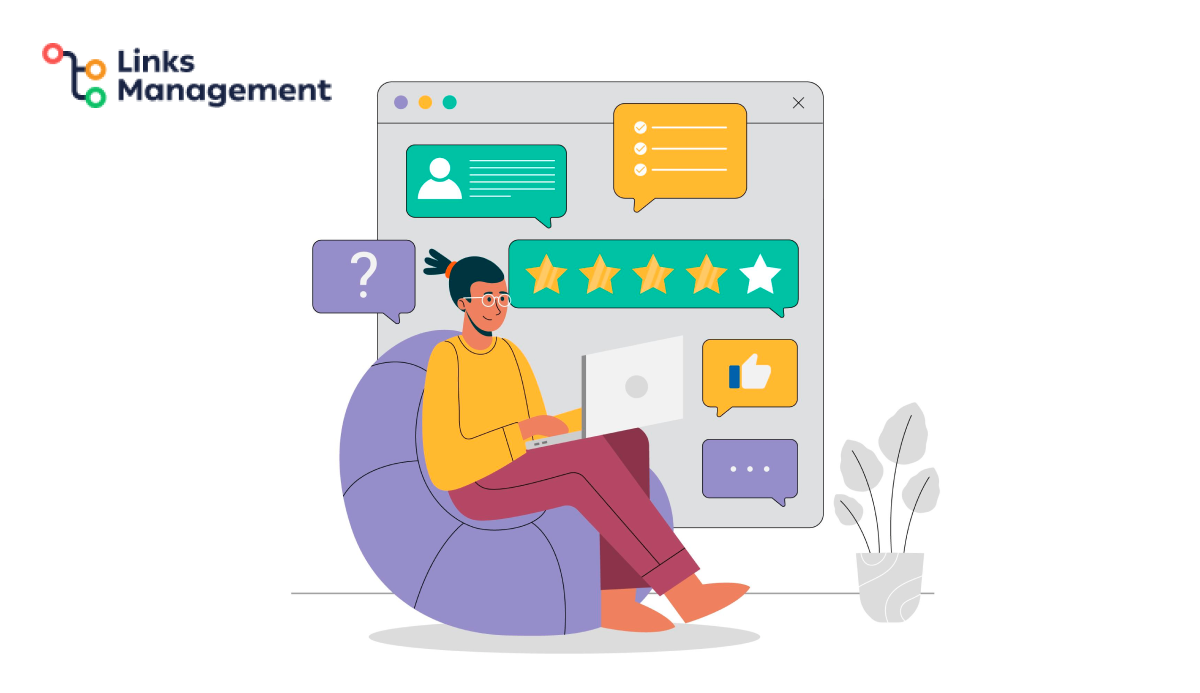 ‍Please exercise patience. Google's algorithms continuously develop, and entity information is updated over time. It may take time for Google to acknowledge and represent your contributions in the Knowledge Panel. Build a strong online presence and improve your credibility by updating your information regularly and engaging with your audience.
Making Your Own Google Knowledge Panel
1. Create engaging visual elements
‍The key to a compelling knowledge panel is quality visuals. Incorporate high-quality photographs and relevant videos that represent your service and captivate your audience.
2. Brief but Informative Description
‍Compose an attractive and concise description of your service. Emphasize its unique selling points and value proposition. Avoid using technical jargon and complex terminology; instead, communicate in a language that is easy for the average user to understand.
3. Evaluations and Ratings
‍Reviews provide social evidence to support your service and have the potential to positively influence potential customers.
4. Ongoing Updates
‍Maintain your Google My Business account and other online platforms with the most up-to-date information about your service. Out-of-date information can be misleading and undermine your reputation.
Making Your Own Google Knowledge Panel
‍Once your Google Knowledge Panel is fully operational, you will notice an immediate improvement in your service. Let's take a look at some of the benefits you can expect:
1. Increased Visibility and Click-Through Rates
‍Users will be more aware of your service when it appears in a Knowledge Panel integrated directly into search results. Because visitors can quickly get the information they need without first visiting your site, increased visibility can contribute to higher click-through rates. As a result, you may see an increase in organic traffic and potential leads.
2. Increased Brand Reliability
‍When your product or service has a Google Knowledge Panel, it is seen as more credible and authoritative. Users have a high level of trust in the information presented in Knowledge Panels because it comes from a trusted source like Google. By providing accurate and timely information, you can increase your company's credibility and gain the trust of potential customers.
3. Better User Experience
‍It is important for a company to provide a positive experience for its customers, and a knowledge base can help them find information about your company. Rather than having to trawl through multiple websites to find your contact information, location, and other pertinent information, users can quickly access this information. This simplification can lead to an increase in customer satisfaction as well as an increase in the number of users who stick around.
4. Market Advantage
‍Not all organizations or services have a Knowledge Panel, especially those that have not taken the necessary steps to create one. A Knowledge Panel provides a competitive advantage over similar organizations that lack the same visibility and trust in search results. This is because people are more likely to click on your organization's information when it is displayed.
5. Optimizing for Local Search
‍Having a Google Knowledge Panel is crucial for any local business. The Knowledge Panel displays important information for potential customers such as the business address, phone number, and hours of operation when users search for location-specific keywords. This information enables potential customers to find and reach your business more easily.
6. Insights from Search Analytics
‍Google My Business Search Analytics can be extremely helpful. This will show you how users find your organization, the search queries that direct them to your Knowledge Panel, and your audience's geographic locations. This data will help you gain a better understanding of your target audience and customize your marketing efforts accordingly.
7. Emphasizing Unique Selling Points
‍Due to the limited space available on the Knowledge Panel, it is crucial to present your company's unique selling points in a concise manner. By highlighting the unique features of your offerings that distinguish them from similar offerings provided by other organizations, you can capture customers' attention and persuade them to choose your firm over others.
8. Possible Avenues for Future Growth
‍If your service's Google Knowledge Panel is fully optimized, it may become eligible for expansion options. Improved visibility and reputation may result in potential partnerships, collaborations, and media coverage, which can contribute to growth and success.
Summary
‍Implementing a Google Knowledge Panel for your service can improve your online presence, reputation, and visibility. To maximize the potential benefits for your brand or business, it is crucial to understand what a Google Panel is and how it works. Improving your online presence through tactics such as leveraging Wikipedia, using schema markup, obtaining social media verification, and optimizing your Google My Business profile can increase your chances of receiving a Knowledge Panel.
‍The knowledge panel can provide numerous advantages. An optimized Knowledge Panel can attract partnerships, collaborations, and media coverage, which can boost growth. Design your own Google Knowledge Panel to stand out in the competitive online industry. You can use our advice to create Google Knowledge Panel.
Build My Backlinks
free
SEO Cost Calculator Tool
Enter URL & See What We Can Do Submit the form to get a detailed report, based on the comprehensive seo analysis.