How to Set up a Well-Integrated Effective Link Building Campaign
It's the year 2021, and "Link Building Still Rocks!" 72% of SEO professionals style="font-weight: 400;">consider backlinks a ranking factor. But are you sure you're using the best strategies to get them? LinksManagement wants to share with you a few effective link building methods that nobody talks about (well, you can guess a reason).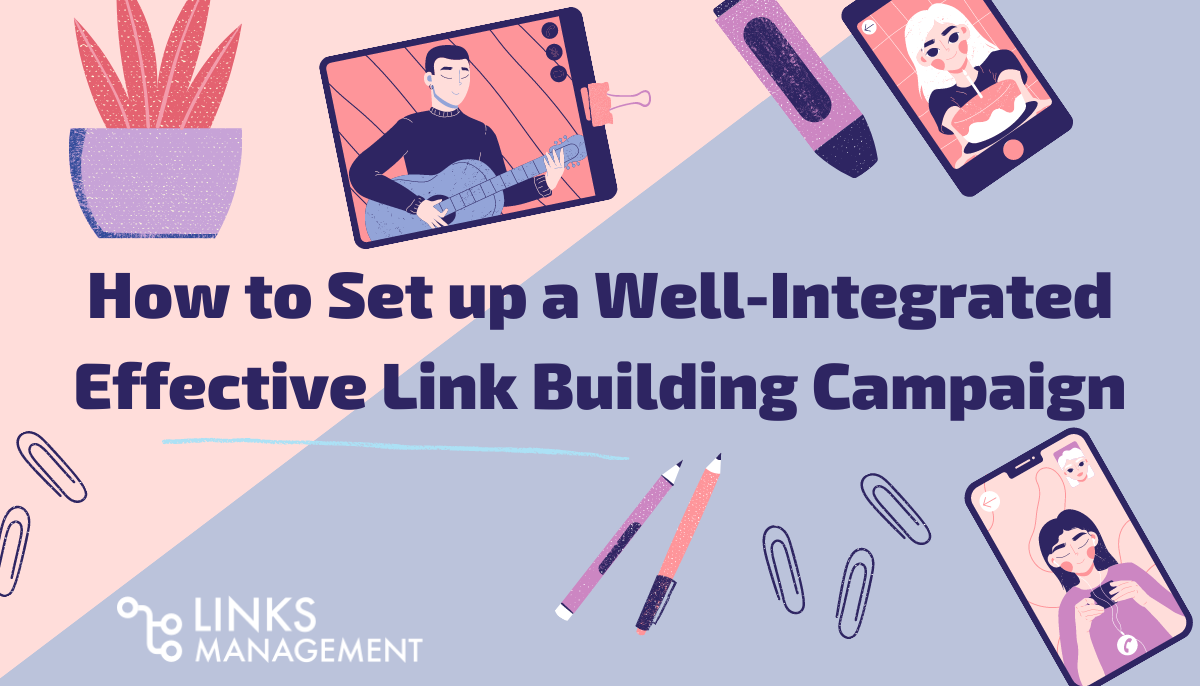 But before we dive into the process of setting an effective link building campaign, let us explain to you in a simple way how it all works, so no one can fool you around.
Links: an Integral Part of the Search Engine Ranking Algorithm?
Before you scroll down to the most efficient strategies of link building campaigns, we want you to immerse yourself in history for a while. But don't worry, it will be a short excursion
Remember the first search engines — Yahoo and Alta Vista. They ranked sites based on content only. The search results were frankly bad: there were dozens of "trash" sites in the TOP, so the user had to spend hours to find the answer to the needed question.
Then Google had its say. The pros have introduced a new criterion by assigning pages a ranking based on backlinks. The indicator is called PageRank. THAT took Google search quality to a new level. However, not for long.
Optimizers quickly realized that links could be manipulated and began to use it successfully (well, who wouldn't?). As a result, the quality of search results on Google began to deteriorate drastically. After that, Google began to look at the quality of backlinks, not just the quantity. That was what Google Penguin filter for.
So, whether we want it or not, search engines can't just stop using links as a ranking factor, since they are at the heart of the algorithms. And most importantly, there is no such goal.
When Should You Launch a Link Building Campaign?
It is important to understand one essential point: links are not a panacea. If you have a really bad website, then any marketing, in a long-term strategy, will not help but kill your business. You should switch to external website optimization (outreach link building, for example) only after you have made sure that your site is worthy of the audience's attention.
We recommend using this SEO checklist before thinking of "how to build links?":
1
Keyword analysis
Learn your target audience
Examine your competitors' keywords
Extend the core of queries
2
Structure of the website
Optimize the design, the speed, the page URLs
3
Technical Audit
Configure HTTPS
Optimize site indexing
Get rid of duplicates
Use reliable hosting
4
Content
(We think that this point is self-explanatory)
One more thing to know: LinksManagement has been on the market for 10 years, so we want to quickly highlight what might be wrong with your methods of link building and give you a simple manual on how to avoid crucial mistakes that kill your SEO right away.
What's Wrong?
Link building itself does no harm to you. But when you do it wrong, wait for trouble. There are 3 most common mistakes we've seen our clients make a quick solution to that problem.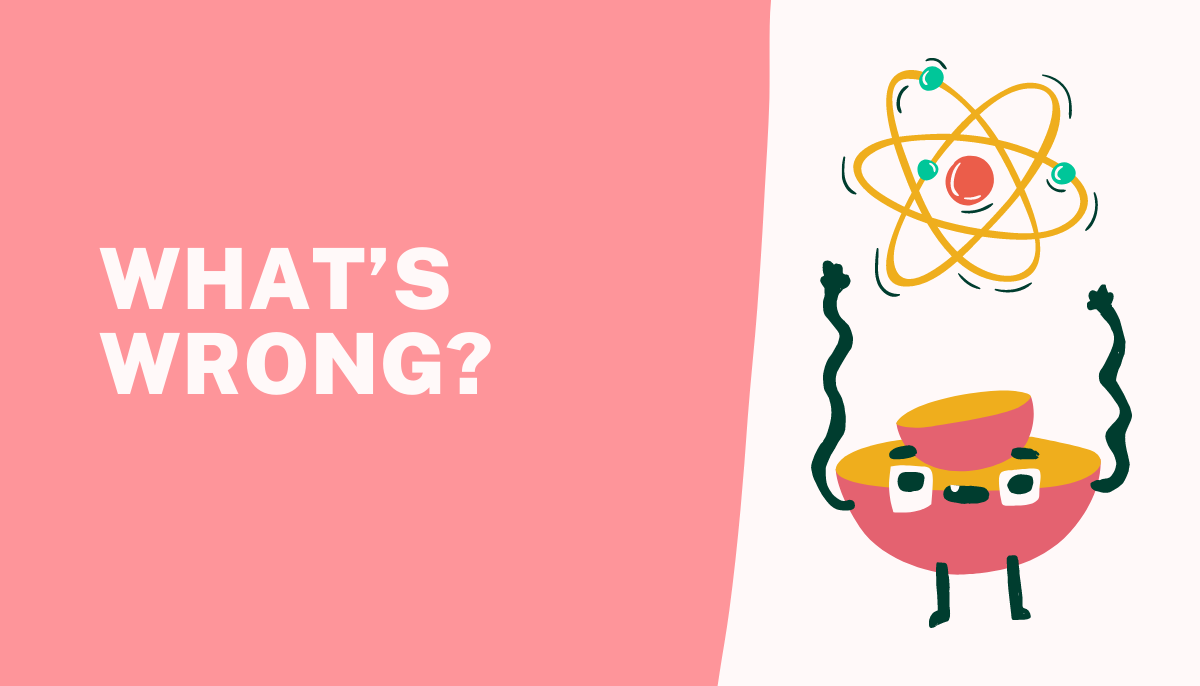 1. Wrong quality
What matters to the search engines when they are looking at your backlinks profile and assigning you a position on the SERPs?
Vary links with different DA/PA as your goal is a natural-looking profile.
Pages on your site the backlinks point to. Backlinks to the main page are the #1 sign that you try to manipulate the engines, so send around 50% of the links to inner pages.
Niche relevancy. The sites you choose backlinks from should be in your business niche.
Solution
Consider the things that matter, first of all, don't discard some sites that may seem old-fashioned to your taste. Chances are their parameters will work just fine both for you and for Google.
2. Wrong anchor
Unnatural anchor texts were hugely hit by the recent algorithm update, and up to this day, many sites lose rankings because they choose bad anchor texts for their backlinks.
Solution
Thousands of users have improved their positions on the SERPs by creating a natural-looking backlink profile with the help of the LinksManagement anchor text distribution formula:
>Naked URL (45%) + Branded anchor (30%) + Generic anchor (14%) + text (11%)
We recommend you stick to the formula and stay safe.
3. Wrong speed
A hasty purchase of links will not give faster results but will draw unnecessary search engines' attention to your link building.
Solution
Don't disregard help. We'll never be able to measure the ROI of our SEO campaigns down to the dollar. Still,SEO Cost Calculator does a little math so you'll be able to justify your spending, adapt your budgets for the future, and highlight your past successes. We bet you'll find the parts of SEO to spare on.
Now, when we are done with the preparation phase, it's time to get back to the main question: "How to set up a well-Integrated non-spammy link building campaign?"
Link Building Techniques That Stand the Test of Time
Research-Based Content
Yeap, this tactic requires a lot of resources but can give you an imposing result. Create content based on your research – a method approved by 78% of SEO pros. Original, supported by data research work miracles for both rankings and traffic of your site.
What else? The websites that regularly post new content (posts, images, videos, and news feeds) show an approximately 61% increase in organic traffic. Yes, a well-thought-out content strategy and regular updates of your website's content directly affect the result. How?
Semantic core extension. By creating high-quality research-based content, you naturally expand its semantic core on low-frequency requests ➛ organic traffic grows.
Bounce rate deduction. Quality content with persistent updates attracts a wider audience and makes users stay. From the SEO perspective, it has an impact on the internal site behavioral factors overall search positions.
Quality implies trust. Qualitative content consistently creates higher value for your website boost brand-awareness
3.HARO
"Help a Reporter Out" service to earn links is a pretty widely known strategy. How does it work? Get connected to journalists start pitching your pages to be featured in large media publications.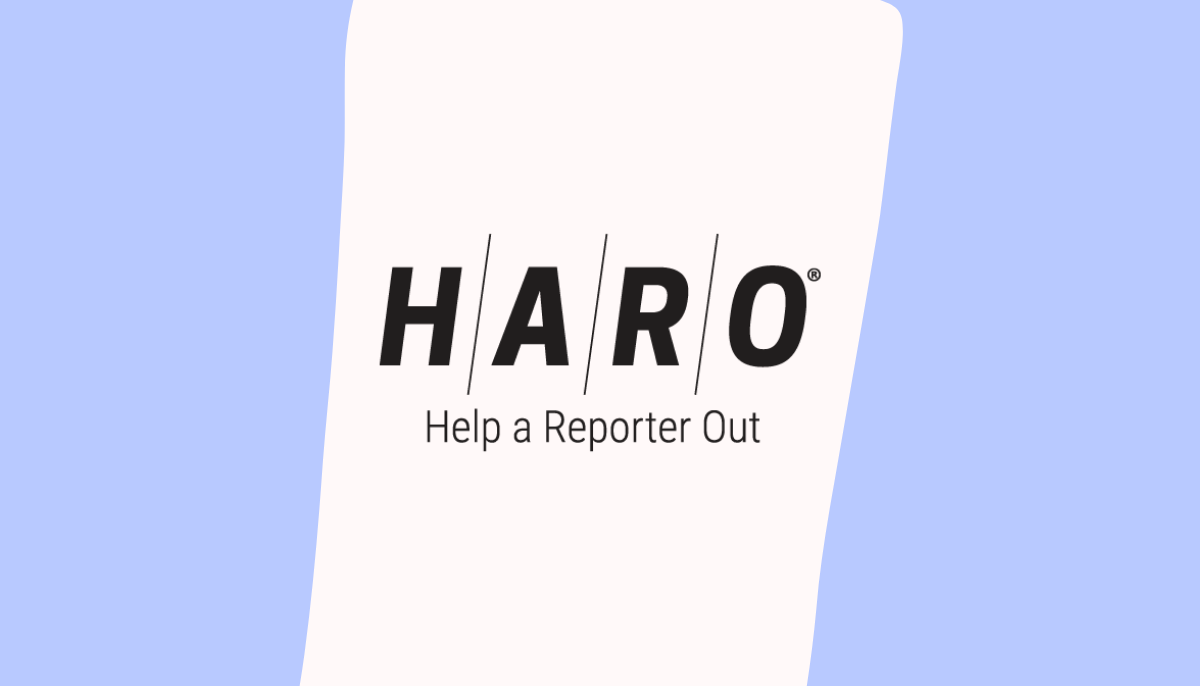 How effective is HARO? While it is difficult to put a dollar value on the effort, the 100-plus links you can acquire through this technique will significantly contribute to the success of your company's online content strategy.
4. Create a Value-Adding Asset
Yes, free industry-related tools attract LOADS of quality backlinks.
We're talking about a resource that offers value-adding information in a convenient format or a free tool that aids in performing a business task. Believe us, blogs and media houses don't miss a chance to cover important assets.
Examples: visualization of popular keyboard shortcuts, SEO Cost Calculator, a digital nomad's goto global database
5. Promote Your Site on Social Media
of respondents consider social media an efficient tool for link building and rankings improvements. Though Google hasn't officially admitted social media to be a ranking factor, our experience at LinksManagement shows that it'll matter a lot if you plan to reach the Google Top. So stay active on social media to reinforce the results from link building.
Steve Letissier, our Head of SEO Department, comments on this:
"Hundreds and thousands of social shares simply can't go unnoticed by search engines. That's why we recommend our clients stay active on social media to reinforce the results from paid link building. Even though link building now is harder than ever before, backlinks are the only way to prove your site's authority to Google"
Automate Your Link Building Campaign
Link-building is an evolving industry, so what worked a few years back may not necessarily work today. So, we've created an advanced tool that can make full customization of your SEO campaigns.
Don't try to reinvent the wheel, LinksManagement has a well-built mechanism that will help you to take your traffic to the next level.
All you need to do is to select relevant websites with the keywords and apply some filters (DA, PA, region, language, etc.) Then you start an automated link building campaign. It saves you a lot of time since you don't need to outreach publishers and search for relevant websites — we will do it for you.
What's so special about it? Get a customized SEO campaign in accordance with your budget, niche, competition, etc.! Build a natural backlink profile with SEO Expert Tool that carefully finds buys backlinks according to the organic link building speed anchor text distribution formula.
100% niche backlinks + 24/7 tracking of campaign results = Smart SEO Campaign
Launch My SEO Campaign
free
SEO Cost Calculator Tool
Enter URL & See What We Can Do Submit the form to get a detailed report, based on the comprehensive seo analysis.