Mobile Optimization: Why You Have To Go For It

Imagine this: after an 8-hour working day you are blessed to turn off your PC and switch to your little digital friend – a smartphone. All your life gems are hidden there: groovy music tracks, Facebook-Twitter-Instagram, 1000+ of your classy selfies, maps, health and lifestyle applications etc. No wonder that every time you need to surf the Internet without a PC, the smartphone comes into play.
You might be reading this article on a mobile device as well.
According to Statista, there will be over 2.8 billion smartphone users in 2020 worldwide! So if you run a website don't pass by its mobile optimization. Because in the upcoming years you'll have no excuses for such a negligence!
Here are some convincing facts and figures to make sure that mobile optimization is not an option anymore but a must.
Google Mobile Index First
NetMarketShare stated that 96% of all mobile search traffic comes from Google which makes it an absolute leader in desktop and mobile search. So every time you optimize your website, don't forget about small screens of your users. Have an eye for your titles, meta-descriptions, and super important Google AMP.
One year ago Google announced their mobile first index plan which meant crawling any website from a mobile perspective first. And this is what they said recently:

This October many companies have already experienced the strategy and noticed some traffic bumps.
Steve Letissier, Head of SEO Department at LinksManagement, comments:
"Mobile optimization is a real buzz word lately. More than 80% of our customers understand the importance of mobile optimization. Though, for the last part of October, some companies noticed disturbing traffic fluctuations and were surprised to discover that the mobile version of their website was crawled before the desktop version. Still, this concerns not every website. It seems like Google has indeed started to evaluate some websites from a mobile perspective but it's not ready to talk about official launch." 
Internet User = Smartphone User
Nowadays, you can safely assume that if your customers are active Internet users, they own a smartphone as well. So if you run a website and try to address your target audience with all the possible means of digital tools, be sure that some users will get in touch with you via their smartphones.  
Moreover, 83% of mobile users want to get a seamless experience across all mobile devices. This is the reason why tech giants such as Apple are striving to master this outstanding user experience through all their devices. This is the way any company proves its efficacy and consistency.
Troubles With Mobile Experience? Say Goodbye to Your Customers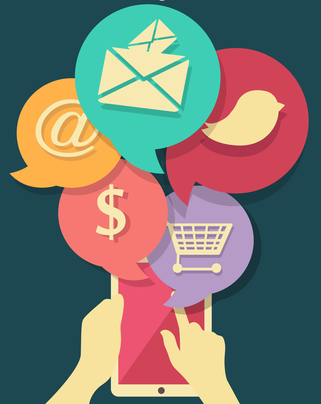 According to Google, 61% of users are unlikely to return to a website they had trouble accessing and 40% of them usually visit a competitor's site instead. In other words, your faulty mobile version encourages customers to go away and look for more handy and nice website.
57% of users admit that they won't recommend a company whose mobile site is poorly designed. They say that a weak mobile presence makes your organization look unprofessional and out of touch with the modern consumer. This is the case when the first impression does matter. You'd better prepare your website design, loading speed and handy layout to the eyes of your customers.
Be sure that people tend to buy and recommend your website if it has a properly optimized mobile version. 
Social Media Presence is Impossible Without Mobile
Most social media activity prevail on mobile devices. People spend about 69% of their social media time on smartphones. And as a marketer, you need to align with the customer's behavior. With more than 50% of users consuming media via phones, you have to be sure that your website offers the best mobile experience possible. To ensure that you are staying on a safe side with your website mobile version, go and check it right away.
Besides, nowadays people prefer reading emails on their smartphones. This is why marketers are looking the ways for mobile optimization and focusing more on mobile marketing. Thus, heaps of money are spent on digital advertising that is targeted towards mobile. These are more than convincing facts for you to take mobile optimization seriously and go for it as soon as possible! Go mobile to bend with the wind!
Let the conversation begin – leave your comments below on how you deal with mobile optimization of your website.
Please if You Copy or Rewrite Any Parts of the Content on Our Website, Make Sure to Include a Link to Our Website as an Original Source of the Content.
Related Posts