What Makes LinksManagement Different?

10 Unique Features of LinksManagement
LinksManagement is designed for online business owners, marketers and SEO specialists in USA, UK, Canada, Australia and Europe, who want to improve their website rankings on Google with the help of high quality, relevant DA40-DA100 backlinks. The desire to make LinksManagement simple and efficient for our customers forces us to improve the system, as well as our SEO strategy constantly and make it better and better from day to day.
1. 80% of Inventory Is Hidden and Will Never Become Public (Elite Inventory)
Thousands of new authoritative website owners join us every month. Many of them asked us to hide their websites in our Inventory and only allow our customers to buy links from their sites through our SEO specialists. This makes sure that no 3d parties will ever get the access to those websites and will never ever find out about the links, that were acquired on their websites by our customers.
That's why LinksManagement decided to hide 80% of the inventory and only allow to buy links from those sites for the clients that sign up for our . So, if you want to get some links from our Elite, Hidden Inventory that is NOT available to the public, sign up to one of the packages.
Get Backlinks from Elite, Hidden Inventory
2. Free SEO Expert Tool (Free Link Selection & SEO Campaign Management Software Service)
SEO becomes more and more difficult. More and more knowledge and time is required to successfully start and manage your link building campaign, taking into account all of the SEO rules & guidelines.
That's why LinksManagement has developed a new, unique software service – free SEO Expert Tool. Now you can use a Free SEO Expert Tool, that will select the best DA40-DA100 backlinks for you from our inventory or even manage your entire SEO campaign, performing 11 extra SEO services for you, for FREE.
3. Free SEO Cost Calculator Tool
Using our Free SEO Cost Calculator Tool you can find out how many links you need and how much it will cost you to outrank your competitors. You'll get a detailed report based on the comprehensive SEO analysis of your website and the websites of your competitors.
4. 100% of links are placed manually
At LinksManagement, 100% of your backlinks are placed manually. This means that no automatic script installation code is used all your links will look natural to search engines.
5. 100% of links are surrounded with your content
100% of your links are going to be surrounded with your unique content, relevant to your website topic. During link purchase at https://cp.linksmanagement.com/ you will be able to insert up to 250 characters on the left side of the link and 250 on the right side of the link. So your anchor text backlink will be surrounded with 500 characters of unique, relevant content. This ensures that links acquired at LinksManagement will look absolutely natural to Google and significantly improve your website rankings on Google, as well as on other search engines.
6. The most quality backlink pages and backlinks with multiple filtering options
LinksManagement has implemented a unique technology of analyzing and filtering out the following websites in our inventory: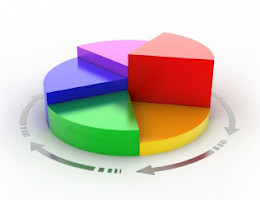 low-quality sites
sites deindexed by Google
sites totally banned by Google
sites penalized by Google
sites indexed by Google less than once a month
link farms
bad neighborhood sites (sites linking to other low-quality sites)
sites with duplicated content
sites with too many outbound links
sites that violate Google Webmaster Guidelines
or any other websites considered as low quality by LinksManagement
7. See the backlink page before you buy a link on it
With LinksManagement, you can select the best backlink pages by yourself and preview them before purchasing a backlink. You can also hide unwanted offers to save time on reviewing them in the future.
8. Highly relevant backlink pages found with the help of Search by Keyword interface
Our Search by Keyword interface allows you to find highly relevant backlink pages, based on keyword presence on the backlink page. It is very convenient to use Search by Keyword interface if the backlink page relevancy is your most important factor for selecting desired backlink pages for your links. In the same way as Google, LinksManagement determines page relevancy taking into account many factors, such as:
Keyword density
Keyword presence in the website URL
Keyword presence in the headline
Keyword presence in the title
Keyword presence within the content
Keyword presence in h1 tags, meta tags, site description, etc.
By default, links are sorted in the Search by Keyword interface by relevancy. If necessary, you can sort them by SB Rank, price, etc.
9. LinksManagement automatically updates Ranks and prices of the links (even after purchase)
If the SB Rank of the purchased backlink changes, LinksManagement will automatically change the price for this backlink for the next month. If the SB Rank drops, the price will be automatically lowered, so you will never overpay for links which lost their Rank. If the Rank increases, the price will be automatically increased according to the new SB (this ensures that the owner of the website won't cancel the link if the Rank has increased since he'll start to receive new, higher pay for this link as well).
The benefits that you get from this feature:
You never overpay for the links.
You don't have to manually check whether the SB Rank is still correct or not.
You don't have to cancel the links if the SB Rank has changed.
Your link profile will look more natural to Google since you won't have to cancel the links.
If the SB Rank of the backlink page increases, the backlink itself won't be removed since it'll start to receive a higher, fair price for that link. So your rankings will remain stable and even grow since such links with increased Rank will start to pass more weight to your website.
As a result, you will get better rankings on Google.
10. Convenient backlink page search and filtering system
LinksManagement Backlink Page Search Interface allows you to use multiple criteria in order to select the best backlink pages for your websites:
Search for relevant backlink pages by website category.
Select or filter web pages by rank, number of outbound links, domain age, and price.
Search for certain URLs, if you already know the website you want to get a backlink from.
Search for websites which contain your targeted keyword within their domain name (for example, you can type in a keyword 'SEO' in the field 'URL' in our Links Search Interface and find websites with the word 'SEO' in their domain names).
Filter .edu or .gov sites.
Filter .com, .co.uk or any other domain zones.
And other criteria.
Start Buying Links to Achieve Google's Top 10
Please if You Copy or Rewrite Any Parts of the Content on Our Website, Make Sure to Include a Link to Our Website as an Original Source of the Content.

Related Posts