10 Simple Steps to Optimize Your WordPress Website for SEO
Whether you create a site for product/service promotion, entertainment, or awareness, there is one ultimate purpose – reaching as much exposure as possible. You want to target an audience that might turn further into users and leads responsively. Therefore, boosting your SEO potential, especially within the WordPress framework, can positively change the course of events. That way, you will gain impressive search engine visibility and massive traffic to grow your business on a scale.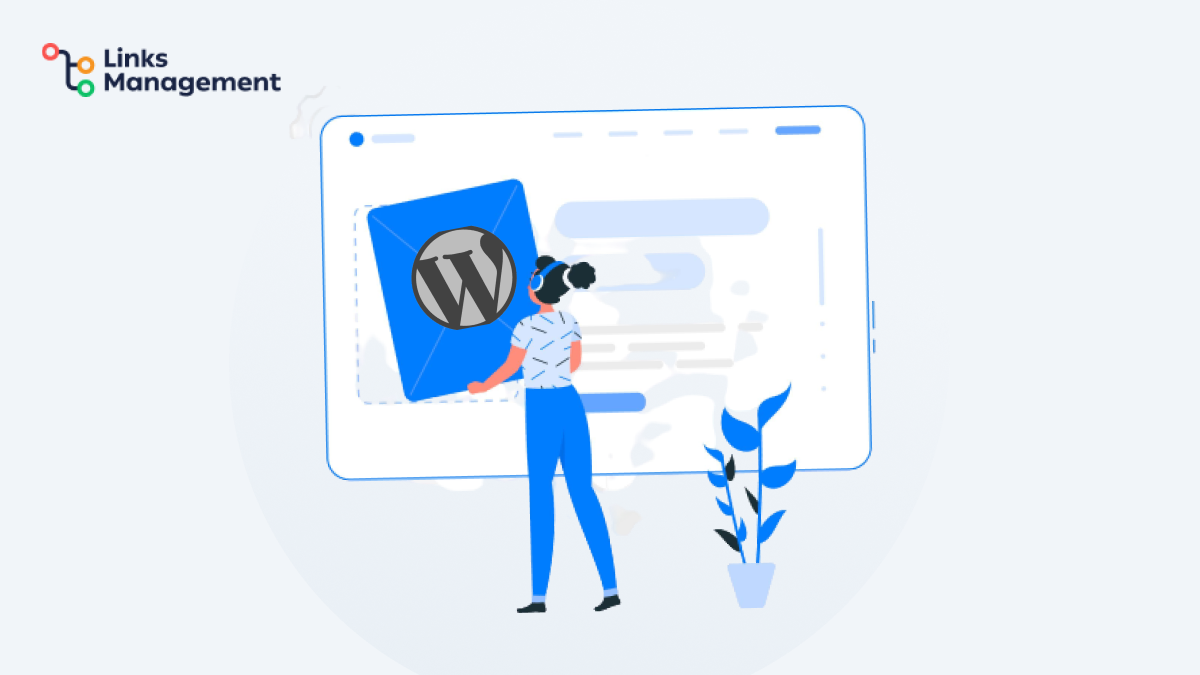 Still, what are SEO WordPress best practices, and how to incorporate them efficiently? This article presents the step-by-step optimization tutorial to put your website niche-leading in 2022. But before studying each point in detail, let's figure out the correlation between WordPress and SEO performance.
WordPress SEO Essence
SEO implies driving meaningful organic traffic from search engines like Google due to advancing web pages. Thus WordPress SEO denotes the enhancement of WordPress pages and publishings to capture high ranking across SERPs. And it will result in earning high-quality, relevant traffic to your site as a result.
To help search engines trouble-free meet your content and showcase it within search queries, you must follow SEO tips for WordPress. There are 3 key things every search engine performs for finding and displaying your content to the public:
Crawling: Detecting content via scanning URLs.

Indexing: Organizing pages received after crawling according to appropriate search results.

Ranking: Placing the indexed content in queries where the most suitable pages show up on top.
How to Make WordPress Site SEO Optimized
1. Speed Up
Digitalization and the Internet obsession have incredibly affected people's concentration. Recent research shows that a modern individual attention period stands shorter than a goldfish. And it is a challenging task for all site owners since users decide if to stay or leave just a few first seconds after visiting a page.
It means you have only a short span of time to display your content and involve visitors. So you certainly don't want to waste your precious time on lasting loading for your users. Such actions can negatively influence the overall user experience, which is critical to Google SEO. To put it simply, faster websites place at top Google rank positions.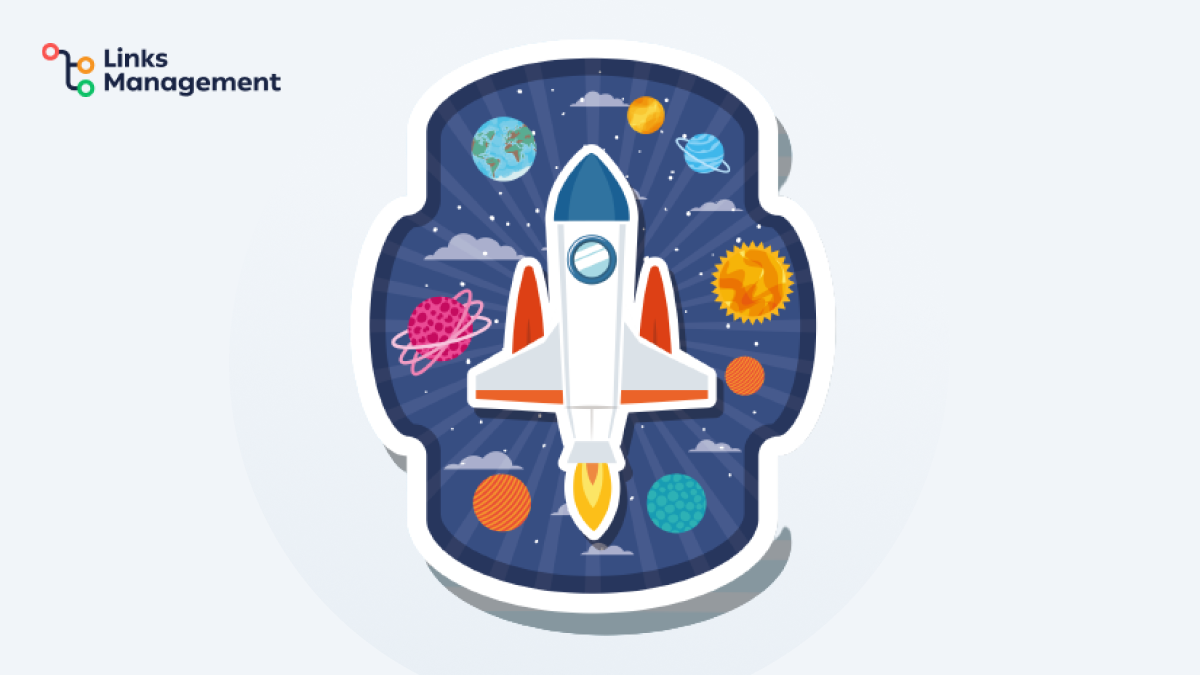 So the first step to take as a site owner is testing pages' speed to see what improvements to incorporate. From the variety of options, Google Web Core Vitals and Lighthouse Reports are definitely worth trying.
1
Google Web Core Vitals.
This versatile analyzing tool will give you an insight into all aspects harming your site speed. It currently deeply examines loading performance issues, interactivity, and visual fixity. However, it is clearly stated that these exploring factors may change in the near future.
2
Lighthouse Report
Another excellent instrument to break down your pages' speed is Lighthouse Report open-source technology. Like WEb core Vitals, it provides profound analysis and a dedicated outline of items that might cause your page to slow down, namely general functioning, user accessibility, SEO bugs, and best practices to fix it.
2. Select SEO Friendly Theme
You may wonder what could be difficult here. But picking SEO friendly theme may be tricky. This is because people often don't have a clear vision of which theme is SEO acceptable. So although there is varied software determining SEO-ready themes, you shouldn't entirely trust them.
It results from most theme developers don't focus on SEO too much while crafting a specific template. Of course, they will demonstrate what opportunities bring themes, but the optimization process is totally your responsibility. For example, authors frequently implement certain recommended media formats or picture sizes, and this can lead to poor outcomes within SEO software testing. If you create a theme, no doubt, each detail won't go unnoticed, including the image size/format, so that the SEO results will be responsively better.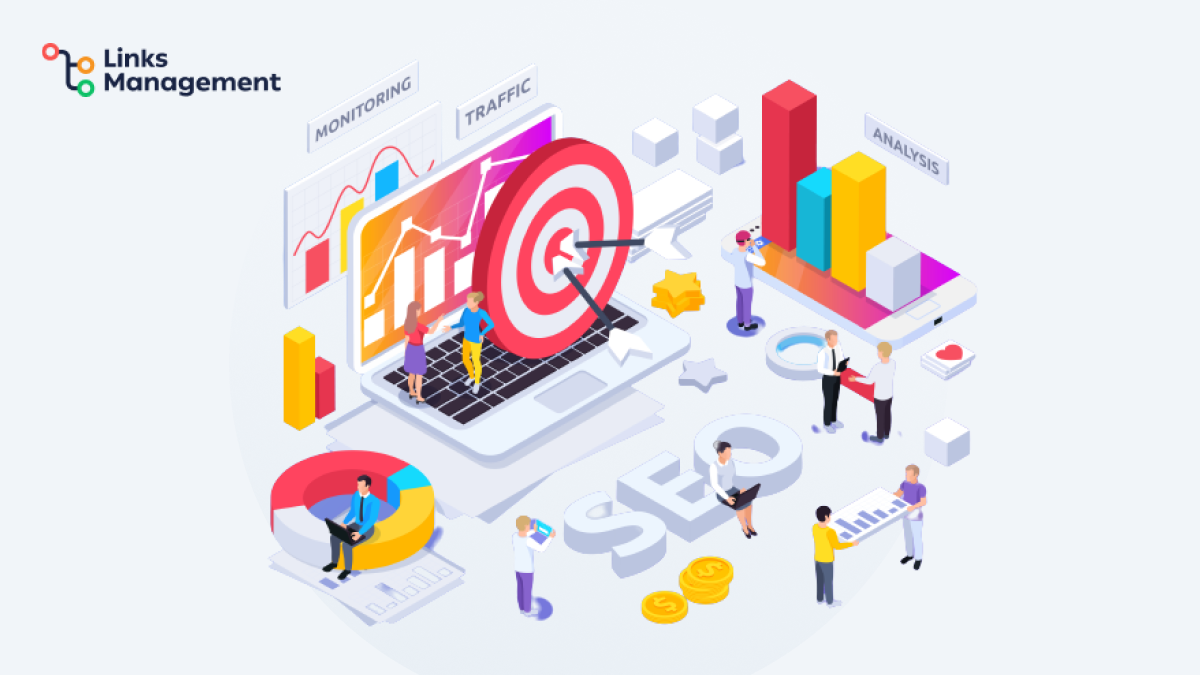 Besides, themes contain a bulk of demo choices illustrating possibilities. Most such templates are likely to slow down your site, so you may opt for the best fitting in compliance with all requisite SEO parameters.
To make sure your ultimate theme appears SEO friendly, it is worth checking its responsiveness and design across various devices. Plus, purchasing only from credible authors with extensive portfolios and impeccable coding skills is no less essential. If you wish to get a smooth, SEO-aimed site, pure coding is a must.
3. Adjust Visibility
When you decide to add SEO to WordPress, the visibility setting is impossible to skip. It's no secret that WP offers a built-in feature to hide sites from search engines. That way, you may take some time for page updates unless it is perfect to go public.
Still, sometimes this feature may have turned on accidentally, and your site won't be accessible to search engines. So if you face your site doesn't appear within search queries, the first thing to do is check whether this parameter gets removed.
It works as follows: log into the WordPress admin area, go for 'Settings' and click 'Reading page'. Ensure there is no box next to 'Discourage search engine from indexing this site'. Save changes, and your website is completely ready to go live now.
4. Work on Permalinks
What is an ideal URL? It puts one clearly and concisely explaining what the content is about. Moreover, SEO-boosted URLs are highly readable by both people and search engines. Keep in mind that users should easily understand the content type they will see on the page just by glancing at the URL words. Thus you will gain more audience and traffic to the site.
In other words, if your permalink structure is SEO friendly, your chances of ranking higher in Google considerably rise. So visit the 'Permalink' settings and choose the suitable post name option. However, you should be aware of some pitfalls. For example, if your site has been operating for above 6 months, avoid changing the permalink structure if you don't use numbers. When you apply day or month, you might keep implementing this.
With the changed permalink structure on an established site, you risk losing all social media exposure and reducing your current SEO ranking. Therefore, if it's requisite to alter permalinks, it would be better to hire a qualified specialist.
5. Install a Suitable WP SEO Plugin
A plugin forms an irreplaceable assistant in the general SEO optimization WordPress performance. You can impressively enhance various aspects of your site due to plugin-provided tools, namely a sitemap builder, schema markup, and on-page evaluation. But not go wrong, be sure to consider the following things before opting for the plugin:
Cost. Review the wishful plugin's pricing package to see if you can afford it. Still, the market is full of solutions for every budget, so it's possible to purchase a beneficial plugin even with a limited amount.
Features. Explore each in-built function and how your site SEO can take advantage of it.
User-Friendliness. The interface equally matters as pricing. So when you are a beginner, try to select an easy-operate plugin with no required technical knowledge to manage it.
6. Categories and Tags Proper Usage
WP enables blogs to sort posts into relevant categories and tags. That way, you can effortlessly organize content by topics, and your visitors are easier to find the information they strive for. Plus, categories and tags aid in understanding structure and content by search engines.
Frequently, novices get perplexed about the way of incorporating categories and tags. To clarify, categories group posts in a broad meaning. For example, your blog may include blocks like travel, food, music, movies, literature, etc. In addition, a category is hierarchical, so you can attach different subcategories to it.
On the contrary, tags are about more specific key phrases describing each individual post's contents. To be more precise, if travel is the central blog topic, its category may have tags like sea vacation, hotel, ticket, etc.
So proper integrating categories and tags not only facilitate users to surf your site, but also search engines to browse it. Thus, you might reach a positive user experience that will promote massive blog traffic in the long run.
7. Craft Top-Notch Content
It goes without saying that content directly influences the site's progress. And the more high-quality and SEO friendly it comes, the better Google ranking and on-site conversions. The crucial thing to do before creating content is thorough keyword analysis. It will give a clear understanding of what way to move forward and how to make content SEO-fruitful. Apart from the key phrases component, there are also other essential moments. Blog posts must be:
Profound and Well-Explored. Every content piece should correlate with a certain search intent and reveal important points within it.

Unique. Write exceptional articles, and don't showcase thoughts similar to your competitors. The audience appreciates uniqueness, sometimes even more than content submission.

Easy to Read. Make sure to use plain language and craft brief paragraphs for better scannability.

Properly Structured. It is requisite to divide text visually into sections. So reasonable structuring by headings can make the article highly consumed.

Improved Lengthwise. The text length may range depending on the content type. Many optimization tools will offer a recommended word count based on key phrases and competing publishings.

Constantly Posted. Regular article updating is the key to success. People are more likely to visit sites where fresh information always appears.
However, be extremely careful with keyword usage. Try to create articles with at least one part targeting precise key phrases. But at the same time, avoid overstuffing since it hurts SERPs to a great extent.
8. Internal and External Linking Strategy
Hyperlinks directing visitors to the same site pages or publishings are internal links. So if you want to get out the best of your WordPress, explore the SEO internal links guide below:
Define the Hub Pages and Generate Topic Clusters. Hub pages target broad-meaning keywords with high search volume and will become hearts for thematic clusters. The perfect tactic would be to generate supporting pages or posts linking back to hub pages.

Figure Out the Site's Authority Pages. First, find pages with top-quality backlinks and high credibility levels via SEO tools. Then, with internal links, pass the authority to other pages across your site.

Implement Natural Language for Anchor Text within Internal Links. Anchor text should involve representing the page contents, but they mustn't be precisely matching.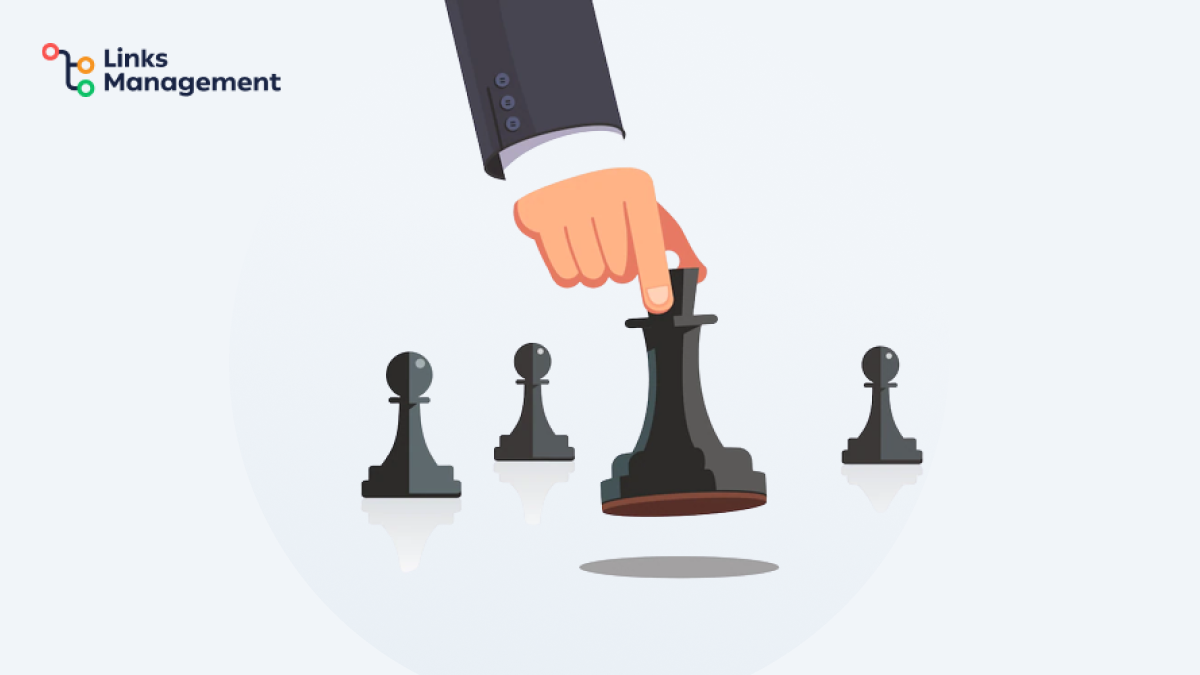 Besides links to your own-crafted content, external links can also turn advantageous to users and search engines. They let readers deeply dive into a topic, especially if they haven't already come across the article covering it. So here are some SEO external links WordPress tactics:
Avoid Paid Linking. Visitors must have immediate access to the linking content. Since required subscribing or signing up may show a harmful effect on user engagement.

A New Tab Links. This feature will help readers smoothly navigate between your site and external links.

Get in Touch with the Site Owner. Let them know you have attached links to their resources and ask if they would like to link to your content.

Check out the Released Day. Referring to articles older than two years is possible to contain outdated information. So that may cause dissatisfaction among readers.
9. SSL/HTTPS Implementation
If you want to have your site highly secure for visitors, go for extra protection with SSL. This technology is responsible for encrypting the connection between a user's browser and the connected server.
A padlock sign in the browser's address row forms a peculiarity of sites secured with SSL. It turns your site more credible, and it is necessary if you run an online store with WP and deal with sensitive payment info. All first-class hosting companies provide free of charge SSL certificates, but if you seek a premium one with a security warranty, you can approach Domain.com.
10. Images Optimization
Images are the perfect means of drawing the audience's attention and conveying ideas. Still, they can be resource-consuming and slow down the site's work if poorly optimized. By enhancing images, the site might come very speedy and accessible and get high rankings on SERPs. Let's discover primary ways to optimize visuals:
Compression. Doing this will reduce visual file size and keep your site lightweight. You will have to opt between the lossy and lossless compression options. What fits better depends on the image types featuring your web pages.

Alt Tags Attachment. Such tags can help to engage more audiences since articles will now be accessible to visually-impaired users. WP has an alt text in-built feature approachable via the media library.

Readable File Names. If your image file names are easily read instead of including the obscure words and numbers set, search engines will likely recommend them.
Conclusion
While SEO WordPress might be a long and daunting process, it is critical to do everything correctly from the very beginning. So we have collected the most efficient tips to get your WP site advanced:
Fix the site's speed issues
Choose SEO friendly design template
Set up visibility
Polish out permalinks
Install the appropriate WP plugin
Incorporate correct categories and tags
Create high-quality content
Develop an excellent internal and external strategy
Use SSL/HTTPS potential
Optimize on-site visuals
Build My Backlinks
free
SEO Cost Calculator Tool
Enter URL & See What We Can Do Submit the form to get a detailed report, based on the comprehensive seo analysis.