Competitors Backlinks. How to Find and Analyze Backlinks of Your Competitors?
Buying backlinks remains one of the most effective website promotion strategies so far. Of course, if you know how to use this instrument effectively. You've probably read both super successful and extremely negative cases of link promotion. A logical inquiry appears: how does it happen that one tool gives opposite results in the hands of different specialists. The track is that link building requires specific knowledge of numerous direct and indirect factors that may affect the campaign's success and either boost your traffic or waste your money. One of the primary tasks to complete before launching your backlink campaign is conducting competitor backlink analysis.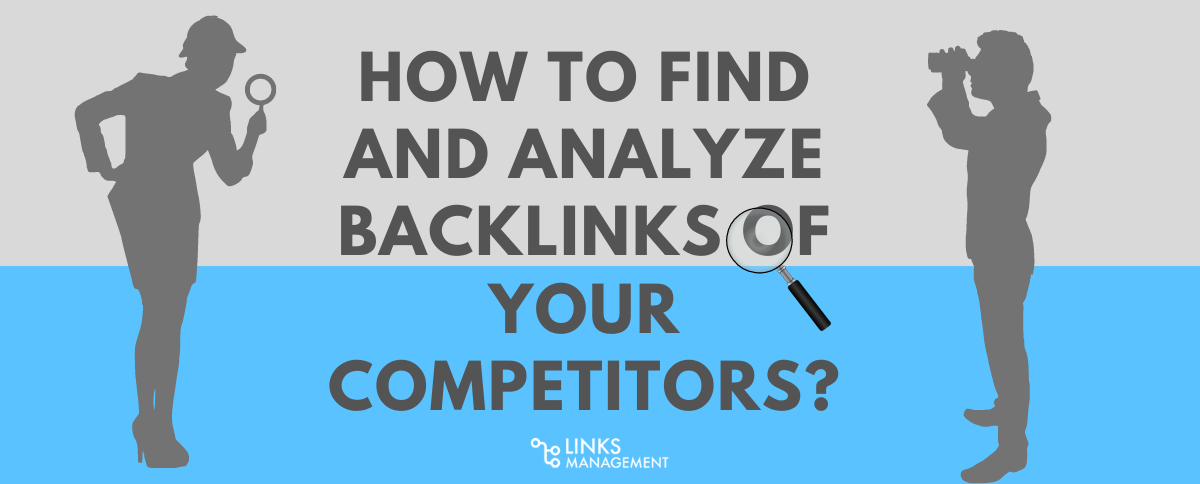 In the broadest sense, competitor backlink analysis allows you to get data that will give you a comprehensive picture of your niche's digital marketing trends. It is also one of the most effective strategies in the process of obtaining links to a promoted site. This article will show you why you should analyze your competitors' backlinks from time to time and which set of tools is best to use to find trusted and high-ranking donor resources.
Competitor backlink analysis shows:
where you can post links;
what types of links are used by competitors;
anchors and their ratio;
Also, analyze your competitor backlinks to:
Evaluate the competition in your industry.
By checking competitors' backlinks, you will be able to see how well your competitors are performing and create guidelines for what you need to do to compete with them. As long as you learn how to use a competitor backlink analysis tool, you will be able to obtain precious data that can become your starting point to the entirely different quality of your business.
– See what helps others in your industry rank well. 
For instance, after you've analyzed 3-5 competitors in your niche, you may find out that the average number of backlinks your competitors have is about 200. If you have a significantly lower number of backlinks, you will realize that it is time to launch your own link building campaign. In this case, consider LinksManagement as a competent and experienced partner with numerous successful cases of backlinks promotion around the world. After competitor backlink analysis, you may find out that you have approximately the same number of backlinks, but you rank significantly lower. In this case, it makes sense to consider on-page optimization and analyze your backlink profile for quality. Maybe you have too many broken links, or you've previously bought cheap links to spam websites, and they do not have any value. LinksManagement can also help you find out why your backlinks do not bring the desired result. 
– Identify how you can emulate a competitor's strategy to earn backlinks too.
When you have collected enough data on the quality of your competitors' backlink profile, it is time to evaluate this data for your benefit. You can use that information to improve your site's ranking by developing a strategy to earn backlinks and find guest blogging opportunities from the same sites. Although guest blogging is considered an outdated promotion method, it still works and still gives steady and confident results.  
How to Find Competitor Backlinks?
Before you start a comprehensive analysis of your competitors' backlink profile, you have to make sure you've chosen the right competitor. Remember, that analysis will take you much time and effort. All high-ranking websites have hundreds of backlinks, and you will have to analyze this data thoroughly. So, instead of concentrating on 5-6 close competitors, choose 1-2, and your analysis will bring you much more useful data if it is done properly. If you try to analyze your top 10 competitors, you'll find yourself drowning in backlinks. For this goal, you can use the tool suggested by Semrush – the > Organic Research Competitors report. It will compile a full inventory for you. You'll find all the big names and potentially some new up and coming competitors in this report.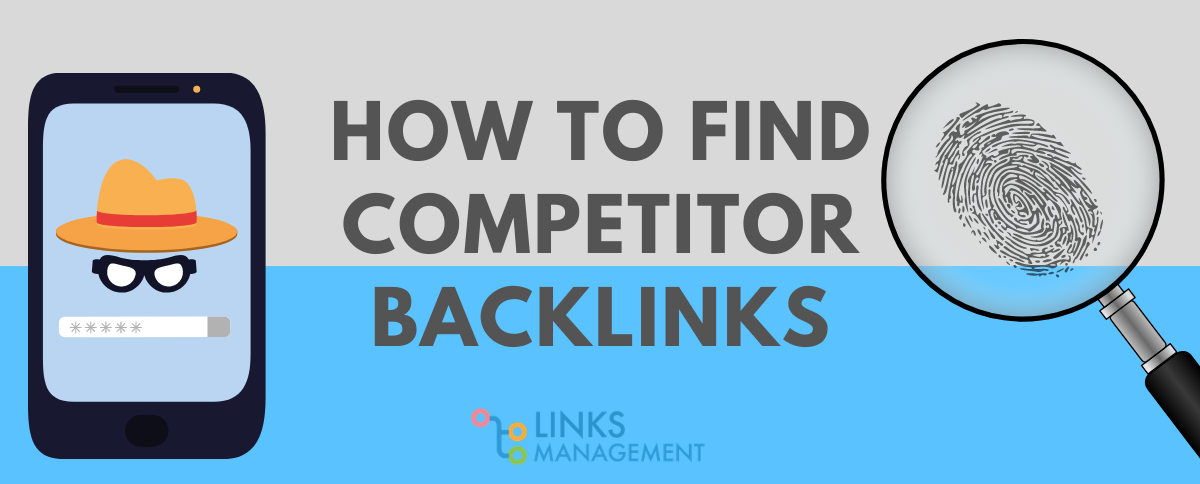 To make the right choice of competitors for analysis, you should study each site separately, compare it with your site, and answer the following questions:
Are your products/services intended for the same audience?
Do the products/services meet the same needs?
Do your potential customers see a competitor's suggestions when looking for a solution to their needs?
Leave in the list only those sites for which all the answers were affirmative.
Next, select the resources that:
cover the region in which you work
have a similar product range
adhere to approximately the same price level
Choose a maximum of two strong competitors for your initial analysis. You can proceed with others if you feel the necessity. Usually, 2-3 competitors is enough to develop a strategy. Your task is not to research as many competitors as possible but to get a reliable picture of the market. If you see that you have only 2-3 strong competitors, analyze only them. Do not research those who are significantly behind you.
Since we do not have access to the competitors' webmaster panel, we can look at their link profile through the eyes of third-party services. It also makes sense to analyze your own sites by various services since they have different crawlers (search robots), and so you will get the most complete data sample. We will consider a couple of the most popular services below. By now, keep a short plan in your mind to understand how to start and analyze competitors' backlinks step by step to take a maximum from this process.
Step 1
Open one of the following programs: Ahrefs, Majestic, SerpStat, Open Site Explorer. They are excellent when it comes to the question of how to find competitors' backlinks free. These tools allow viewing backlinks of any site by entering its URL or page address. After the program scans a competitor's site for backlinks, a list of donor resources appears. Further, you have to evaluate these resources according to spam and relevance parameters, PR, and DA. 
Step 2
Programs and applications have different tools for displaying external site links (for example, Xenu), but the principle is the same. Find a tool to import the backlink list into an Excel spreadsheet. It would help if you also filtered external links by resource type and link type. For example, some sites may have direct links, links with different types of anchors, links to different pages of a competitor's site. Do not forget about keywords. You can analyze your competitor's new and improved keywords using the Position changes report from Semrush. This work should be done for each competitor's site by creating separate tables. If competitors' external links match more than 20%, make a common file with all competitors' external links, breaking it down by type and publication date. This indicator is important for assessing competitors' link building strategy over time.
Step 3
At the end of the link analysis put the following parameters in the generated table:
PR
PA
DR
resource subject
level of relevance
link nesting level
link type
You can also conduct a more detailed competitor, backlink analysis. It all depends on the purpose of the analysis. Your goal might be:
to compare competitors' backlinks in the TOP for a specific request
to determine an external promotion strategy of a specific competitor
Upon identifying your goal, consider the following competitor backlink analysis tools to help you achieve it.
Best Competitor Backlink Analysis Tools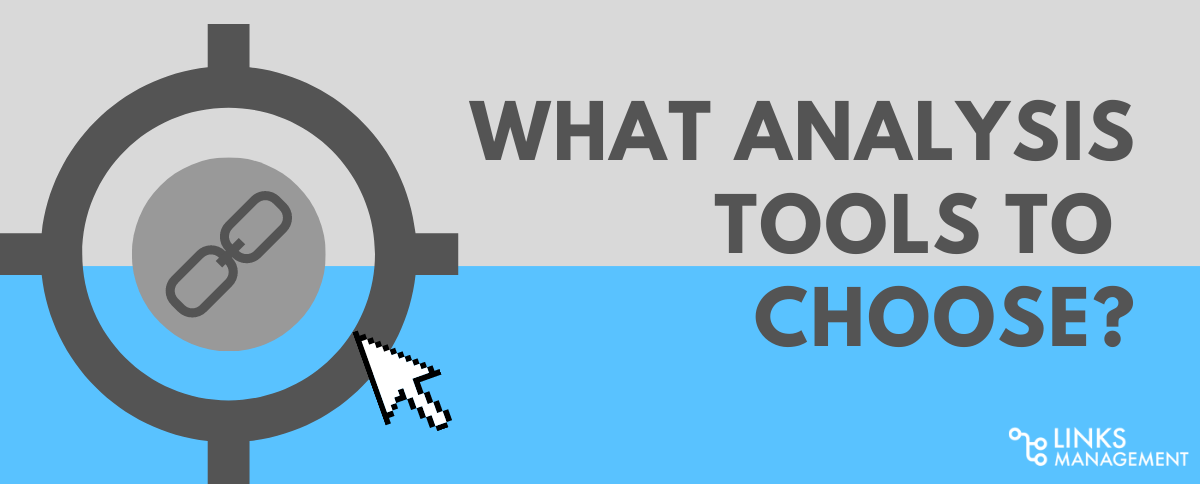 ahrefs.com
Ahrefs was originally created as a service for working with links. Then other sections were added. Therefore, many SEO-specialists have retained the pattern of using ahrefs as a link tool.
During the initial analysis, ahrefs allows you to see:
UR
DR
number of backlinks
number of domains
distribution of referring domains by zones
link profile dynamics
distribution of links by type
rating distribution of links according to ahrefs data
anchor list of backlinks
Ahrefs has the largest backlink index available, with 12 trillion links. That will give you full access to any link your competitors have. Also, Ahrefs updates its index every 15 minutes. That's amazing, isn't it? You couldn't ask for more than that. However, Ahrafs has more to suggest to its users. They have developed an extensive guide on how to use their software to get competitors' links. You will not have to waste time testing the tool's opportunities and learning how to use them. You will take a tour through the guide and start doing the work immediately, exporting the most comprehensive and latest data.
majestic.com
Majestic is a narrowly specialized service for analyzing backlinks. It also has a solid base, as well as an adequate definition of site trust.
If you are not closely familiar with all the opportunities suggested by Majestic, there are two simple patterns of using this software:
to determine the site's trust when selecting donors to get a link. In this case, look only at Citation Flow and Trust Flow.
to analyze the site's links. Apparently, you will have to upload the entire list of links to Excel or Google table for in-depth study since the majestic interface is not enough.
You can also conveniently:
see fresh links
see the anchor list
analyze link types
It makes no sense to have a paid account with Ahrefs and Majestic at the same time. It is enough to buy one, and here our choice falls on Ahrefs. The advantage of Majestic is that it has more analysis limits than Ahrefs. Therefore, if the task is to study competitors in large numbers deeply, it makes sense to look towards the Majestic. It may be more efficient.
semrush.com
Another well-known tool for analyzing the site and site backlinks is Semrash. It allows you to view the types of backlinks, the dates of their detection, as well as the relevance of links to date (active or deleted). You can try it during the test period (7 days). Next, you need to purchase a subscription.
moz.com
Moz is a world-famous SEO tool. It allows you to easily find and check backlinks and site donors, determine DA (domain authority), spam level, show the dynamics of links and donors, and find out the site's direct competitors.
Moz is divided into:
Moz.Pro. It is an advanced version of the tool that allows you to analyze the link profile of a site with the highest quality and full value.
Moz.Local – a comprehensive solution for local business.
Moz.Fee is a free SEO analysis tool in which you can see the best pages by links, found and lost links, top linking domains, keywords by clicks, etc.
Upon a thorough investigation of your competitors' backlink profile, you will most likely face the necessity to invest some time and resources into your own one. It does not matter what your current ranking is and how old your business is. If you aim to establish yourself firmly in your niche and ensure a long-term perspective, you will face the necessity to buy backlinks. Remember that purchasing random backlinks from doubtful blogs is a way to nowhere. Choose professionals to help you reach your goals.
Benefits Suggested by LinksManagement:
LinksManagement is a link building service that suggests unique tools and can help develop a smart SEO strategy. Consider our benefits and make your decision.
The best DA40-DA100 backlinks
With LinksManagement you can buy edu gov backlinks
11 extra SEO services for FREE
Free SEO Cost Calculator to find out how many links you need and how much it will cost
100% of links are surrounded by your content
LinksManagement has the most extensive inventory of USA publishers – currently more than 1 MILLION
See the backlink page before you buy a link on it
Highly relevant backlink pages found with the help of search by Keyword interface
LinksManagement automatically updates Ranks and prices of the links (even after purchase)
Convenient backlink page search and filtering system
Do not trust the words only. Go to the LinksManagement case studies section and see the success of each unique project we've worked on. Then, decide whether we can be helpful to your business. We appreciate your trust.
Get into the Top Google Ranking
free
SEO Cost Calculator Tool
Enter URL & See What We Can Do Submit the form to get a detailed report, based on the comprehensive seo analysis.