How to Find Competitor Backlinks: Complete Manual
It's not a secret that Internet is a highly competitive marketplace.  And success here is very relative: you always need to keep your eyes on the ball, constantly adjusting to the market changes, to the behavior of the target audience and of course competitors. Analyzing competitors SEO is not a spy game, it is fully legal research tool for building
strong and effective SEO strategy
for an online resource or service. And it is one of the vital approaches to find a correct course for optimizing your own SEO performance.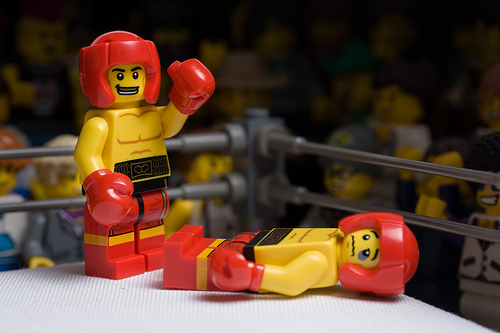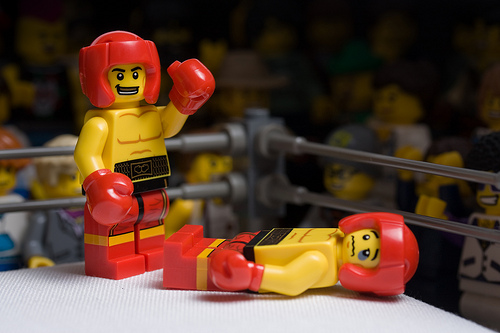 Looking to the TOP 10 links in search results for any keyword and
search engine
, I can obviously say that their authority and ranks are formed by a proper backlink profile, that is to say a Google love. Backlinks should be your major target in competitor SEO analysis. The advantages are pretty obvious:
Instead of learning the hard way you can use the results of someone's successful experience in your sphere – eat fruits instead of planting the trees.
It is possible not only to reach the competitors, but to leave them behind, knowing the sources of their rank feeding.
By checking the experience of competitors you can clearly see the weak sides of your own campaign and correct them quickly.
It is perfect for anyone who is on the start of SEO career, as it doesn't require any complicated programs, deep knowledge and special skills. Anyone is capable to improve website's ranking using available information about competitors. Let's find solutions to the key problems of this process:
How to define competitors on the market?
How to find competitors backlinks?
How to analyze backlinks?
How to apply the results of your research for your own benefit?
In this post we will overview useful tools and services (most of them are free!) that may help to reduce the efforts for gathering and managing required SEO information and produce a clean system of actions for turning competitors' success on your side.
#1 How to define competitors on the market?
It's not reasonable to fight against everyone, as it's simply spreading your energy into nowhere. The key point here is to define major competitors on the market to see what sites leave you behind in the niche. Here you can use one of two ways:
"Google" by your major keywords
Use special keyword checkers to get a list of the top-ranked websites
The major target of SEO is to move a website (no matter what area of services is considered) up in the search results list. You can simply enter your major keyword to the Google search bar, and find the first 10 websites in the results will be your major competitors by that keyword. As usually there are a few
major keywords
used in campaign, you can check them all, and define your own TOP10 or TOP20 list of websites that have better relevancy and positions in search results. You will use these websites for further analysis of competitor backlinks. Another approach is using services for
automatic tools
for the same job. It is a real life-saver when it goes about analyzing multiple keywords that sometimes takes very long time and turns extremely boring. It requires registration on
Ontolo
website and allows running one campaign for free, getting up to 25 reports. To analyze more domains you need to purchase a PRO subscription, but we don't need it for our purpose. The list of keywords is entered in settings. You can also choose how many domains you need to see in results. For instance, you can make the service show you TOP3 competitors, or TOP25. For our sample we need only 10 competitor backlinks, you can choose this option. The results table looks like this:
Such automated competitor analysis has its own strong and weak sides. The advantages are:
Saving the time: just imagine how long it will take to check 20 keywords and then combine the results for each one, extracting 10 major competitors manually…
The service can analyze multiple keywords at once.
It shows the rated results list, directly showing who your main competitor among the rest is.
The disadvantages are:
It may show websites like Wikipedia and other .org domains, as well as global sites like Amazon as your competitors, when they actually are not. That is why you will need to filter those sites from results.
The service doesn't consider your location as criteria for analysis. For example, your online jewelry shop in England doesn't compete with the one from Africa – the sites operate on different markets, have different target audience.
The conclusion is obvious – machine analysis should be checked manually. After you've got the list of your virtual enemies, it's time to figure out, how to find backlinks of competitors. And here you will need another research tool.
#2 How to find competitor backlinks?
Grabbing all backlinks of TOP10 competitors' sites is also a time-consuming task. However, there are a lot of free and paid backlink checkers that speed this process up significantly. In order to get the fullest possible list, we will need to combine the results from different backlink checkers, as each one has its own database, and the output may vary from service to service. We are targeted at the fullest and the truest picture, so let's start! We will use a few tools, including:
Ahrefs
SEO Spyglass
Majestic SEO
Open Link Explorer
Ahrefs
One of the most popular and efficient checkers is
Ahrefs
. You can use it for free to see the SEO statistics for the competitor's domain and get up to 10 backlinks of various types (new, lost).
In paid subscription you will be able to export all competitor backlinks in CSV report. You should check all 10 competitors. As a result there will be 10 separate reports.
SEO Spyglass
SEO Spyglass
is another helper that currently possesses the biggest link database. It's not a web service, it is a desktop application that checks for backlinks via internet connection and returns the report with up to 1100 inbound links per domain in free version. Paid license features unlimited domain analysis that gives all backlinks at once. The disadvantage is the absence of automatic export, but the information provided is priceless.
Majestic SEO
Majestic SEO
features free subscription that gives access to backlinks export for the domain you own. For all other domains only 10 top backlinks are available for export. However, it is also useful for our purpose.
Open Link Explorer
Open Link Explorer
is one of SEO tools from Moz with quite smaller link database compared to other backlink checkers. Free research provides TOP50 backlinks for each domain. Export to CSV is available in paid subscription.
How to get competitor backlinks?
Once you've collected maximum of available links from the aforementioned sources (there can be other sources too), we need to find a handy way of analyzing that information to move forward. I suggest simple copy-pasting the link information into a TXT file. Just copy all the links you see in checkers' reports and save the file on your computer. It would be better, if the file doesn't contain duplicates, so make sure you got rid of them. You can do it automatically with special software duplicate removers. After such file is created and cleaned from duplicates, we can move to analysis. As the major purpose is to improve the rank in search engine (let's take Google), the analysis is targeted at defining the links that are indexed and have high ranking. There is a plenty of ways how to sort out the most valuable backlinks from the entire scope of information. For instance, you can use
Microsoft Excel
by importing the TXT file and sorting it out. Working with data in a spreadsheet helps to sort by DA and PA parameters to define what links you should use in your own campaign. You can also use
Scrapebox
for sorting data or
SEO Tools for Excel
.
ScanBacklinks
is an easy and useful tool to find competitors backlinks as well. All you need to do is to enter the site address you want to analyze and press "Search" button. The report will show strengths and weaknesses of the website's backlink profile, the quantity of nofollow/dofollow links, the quantity of links to a homepage and other pages, etc. You can try this service for free
here
. Besides this, you can apply
Inspyder Backlink Monitor
to check the backlink information. Just paste the list of links for analysis, and you will see their characteristics. Sort the high-rank backlinks for further use. The service allows exporting the report into many formats.
It doesn't matter what way you will go, you only need to obtain competitor backlinks of the highest rank. Find and check links for all your TOP10 competitors, and you will see the sources of valuable inbound links for your niche.
#4 How to apply the results of your research for your own benefit?
Now you know methods of how to find backlinks of competitors and how to analyze them properly. The result of this research should be applied to your own SEO experience, otherwise it is useless. You need to replicate high-ranked links. It is better to open each URL and see, how the competitor got a link on that page. This can be a comment to some blog post, a conversation in forum thread, a review article, etc. You can do the same –leave your own comment, answer a question, post a video – just do the same your competitor did. Also, you can see another statistics for the main competitor. For instance, it has a number of backlinks on pages with specific DA and PA. You understand that gaining the same popularity among target users is possible if you replicate the same backlink profile. Not all links can be obtained manually, free of charge. Powerful DA and PA backlinks can be purchased on specialized services. For instance,
LinksManagement
 offers a huge number of backlinks from reliable sources that help to add a great value to your SEO. Its
free backlink calculator
also helps to analyze your resource and
define what backlinks it lacks
for reaching TOP10 in Google search results.
free
SEO Cost Calculator Tool
Enter URL & See What We Can Do Submit the form to get a detailed report, based on the comprehensive seo analysis.