Why Link Exchange Programs is Bad For Your Website
Note:

 Google has recently abolished Page Rank, that is why some information in this post may be out-of-date. Instead, we use own evaluation system – SB Rank, which is based on DA and PA index.
Link exchange is the ancient method of increasing website ranking. And even today some of link exchange techniques stay effective for website promotion and bring impressive results in rankings and traffic increase. But nowadays SEO specialists need to play by completely other rules: approaches that were useful before can bring serious damage in modern world. Find out how to avoid traps of old school traditions but still have ability to benefit from link exchange. There are some progressive, up-to-date link building strategies on the way.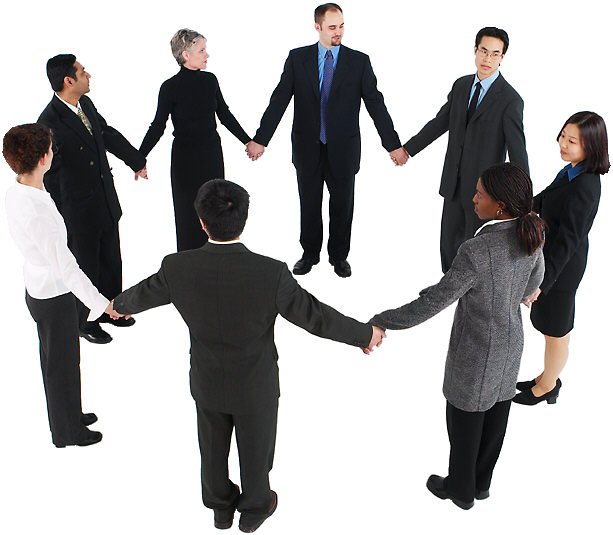 What is backlink exchange in SEO?
A long time before link exchange market and link directories appeared, web masters agreed to exchange links individually: website A requests a link to it from website B and places a link to site B in return. It was the only possible way to get incoming links from other websites. While the popularity of such method grew, the first SEO backlinks exchange services and programs appeared, people started to develop websites especially for placing links (link directories), and finally Google has changed its opinion regarding usefulness of such traffic. Machines replaced manual work and human negotiations, the era of automatic link generation begun.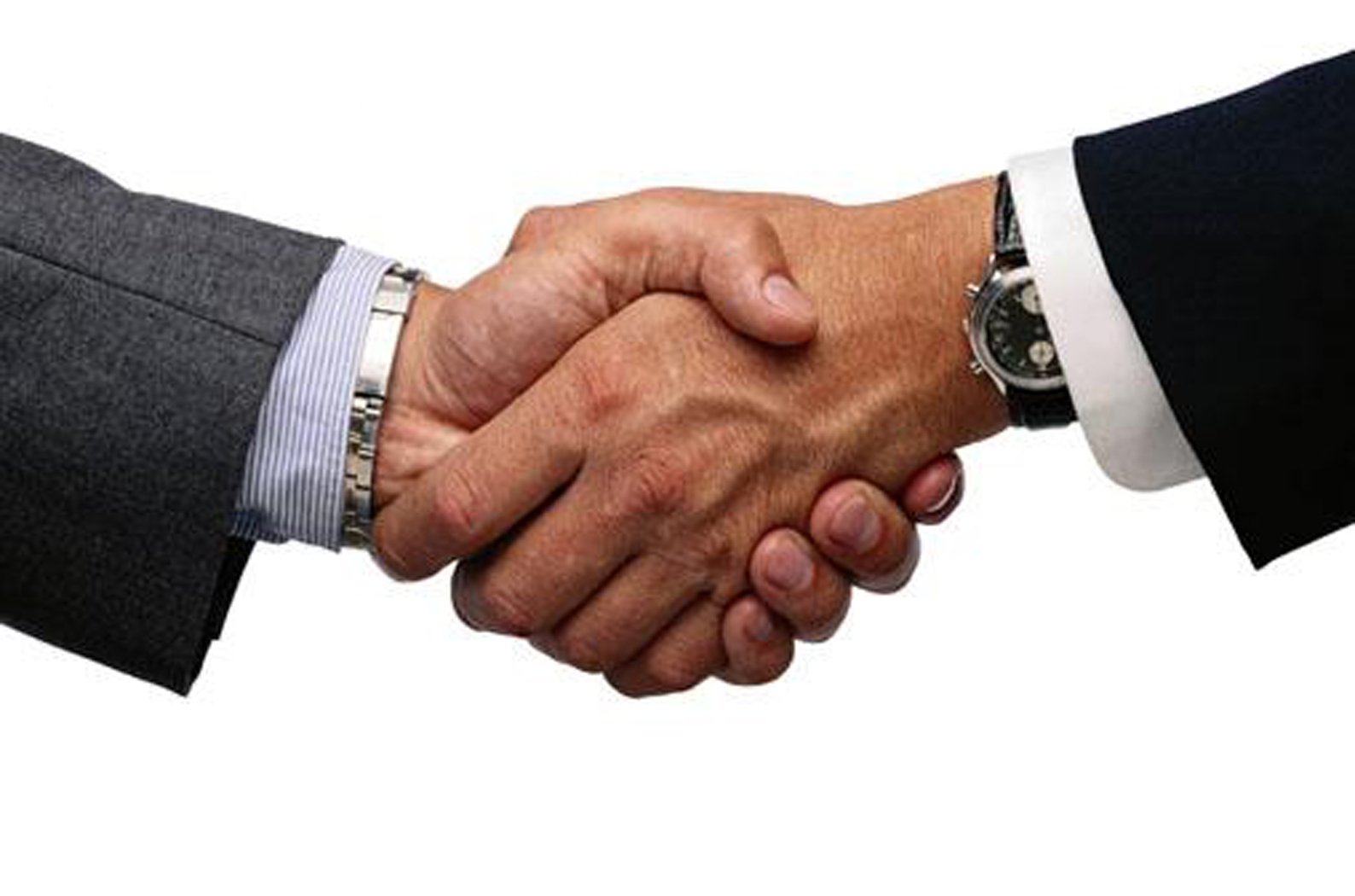 Link exchange campaigns were quite an easy tool to drive traffic and boost up the position in search results. Delivering traffic from the outside seriously increased the ranking. It was a great opportunity to achieve additional customers, readers, occupy a new audience rather quickly. Today inbound link exchanges also exist, but with certain limitations. Today it is much more important than ever to make link exchange invisible for search machines. Google or another engine should not be able to define that you actually exchange links for boosting up your traffic and page weight.
Let's first consider the existing types and schemes of backlink exchange, assess their efficiency and risks. It will help to define safe and efficient strategy for promoting your sites online.
The types of backlinks exchange
There are two major types of backlink exchange:
Manual exchange implies manual search for partners with further link location. This is how it was decades ago and still is. This approach can be efficient, if you look for relevant resources (that are in the same market niche, have the same topic, the same online audience) and arrange links useful for potential customers. Being useful for a link means causing natural interest to open it. For this a link to your site should be located in a logically correct place, visible for users. For instance, this can be a blog review of specific products with a link to your product page as one of the recommended solutions. Usually requests for manual link exchange are sent via email from those who are interested in such campaign. Never accept such offers blindly. While you can be useful for some resource, this resource can be completely unuseful (or even harmful) for you.
Unprincipled partners can place a link to your website somewhere very far from visitors, so that they would never click on that URL. Obviously, such link won't bring any benefit. Dealing text link exchange sites specially developed for backlink exchange will also bring no benefit. Usually such sites have very poor traffic output and can seriously damage your positions in search results.
Links can become inactive with the time, and experts recommend checking their status regularly. Manual monitoring is very time-consuming, even if you have a few tens of such links.
Due to the changes in the way Google and other search engines behave toward backlink exchange, most likely you will find very few partners who agree to place your link to their website. And the most of those who agree are potentially risky for your SEO reputation. We will talk about these risks later.
Automatic Link exchange
All website owners or SEO professionals willing to apply for automatic link exchange service can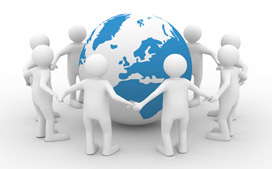 join special systems. Special code is placed on the site and here we go – links to websites of other system members appear on your site, while links to your site appear on their sites. It works fully automatically, and it also causes certain problems: you cannot control the quality of resources you promote on your own site, as well as their ranking. And it also causes serious risks for the reputation and position in search results of your own resource.
If you do not want to turn your site into a link trash hole, it's better to avoid
automatic software, free link exchange service, and other tools that work based on the same principle. Automatic link exchange is easily tracked by search machines, and its efficiency today tends to zero.
Link exchange schemes
There are three major link exchange schemes:
Direct backlinks exchange
Reciprocal link exchange
Webring
Direct link exchange is the oldest way of exchanging links between websites. Let's consider two sites that agreed to post links to each other on their pages. Site A posts a link to site B, and B links to A in return. Currently SEO masters avoid such method, unless they post a link to another website exclusively for the benefit of their users. Google can simply ban websites that practice direct link exchange for any other purpose.
Crossover or reciprocal link exchange is slightly more effective scheme. And the more sites are in the network, the less noticeable it may seem for Google. Let's consider a scheme with four websites. For instance, you own sites A and B, and your partner owns C and D websites. You put a link to website D from website A, and your partner puts link to B from C. The problem of such scheme is the existence of at least two websites for one participant. And it is hard to find the partner with equal site rankings, topic and other desired parameters. And even in perfect conditions it's still risky to be "arrested" by search engine guardians.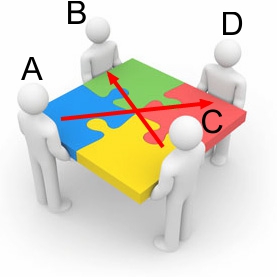 There can be another variant of this scheme. Let's say you only have site A. Then it is possible to put a link from A to B and from C to A.
Web-ring technique
Web-ring works like a connection in series. For example, there are five webmasters who have decided to implement a link exchange on their websites. There are A, B, C, D, and E pages. The ring exchange will look like this – A->B->C->D->E->A. It is familiar to the reciprocal exchange scheme, but it is harder to arrange it, as all websites must be from different owners. And to be less obvious for Google, it's better to have tens of members in this chain.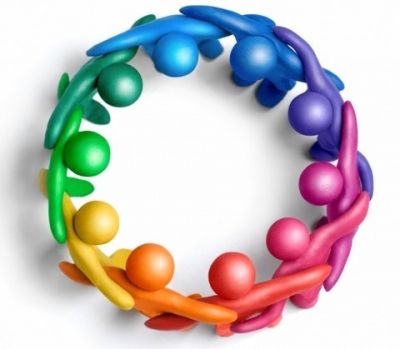 If one of the chain links breaks (the site is no longer a participant of the SEO backlinks exchange campaign), the scheme becomes inactive. That is why more often a SEO master arranges such schemes on so called satellites.
Satellite is a website developed specially for placing links to the major website or even for selling links to third-party resources. The major purpose of such sites is to become indexed, and then they are used for feeding the major website with traffic through backlinks. Currently satellite scheme is practically unuseful, as the most of search engines can easily recognize them and inflict different punishments (decrease ranking, ban, etc.). However, some gurus of optimization invent complex satellite schemes that can bring benefit for some time (finally Google will find and recognize it as violation of its rules). And here we came to the epimyth: the risks!
Why backlink exchange program can be bad for the website?
The popularity of free link exchange programs became fatal for them. This extremely quick and comparatively easy way to drive traffic has become highly popular among web masters, and this made search engines to reconsider their behavior regarding fake links. A fake link from the search engine's point of view is the one that is published for any purpose except usefulness for users.
Google officially warns web masters and their sites about all risks related to various SEO link exchange mechanisms:
Try to remember at least one world-famous blogger or another type of website that were members of different backlink exchange programs. There are NO such world-famous sites. They used other, whiter techniques for enlarging traffic and popularity. By participating in paid or free backlink exchange campaigns you risk to worsen your website's reputation. If you link to some website, Google consider that this resource is important for your site. When analyzing your trustworthiness, Google will check all the resources you link to, and all the resources that link to you and other sites that they link to. You can link only to resources that are important and useful for your own customers (readers). Otherwise the site will be banned or lose its ranking.
Many SEOs prefer to pay for link exchange service, trusting this procedure to authoritative professionals. Even if you pay money to some website links exchange directory, most likely you will get backlinks from irrelevant sources or the ones that have very low ranking. And the side-effect of any link exchange program is requirement to place links to other websites on your own resource.
There are much more risks and disadvantages than benefits. The technology has outlived its usefulness due to the evolution of search engine operation mechanisms.
What's the best link exchange practice?
The outdated link exchange schemes don't mean that you need to refuse from the practice of link exchange. More intellectual and less suspicious technique is one way link exchange service. Compared to reciprocal and direct exchange, using one way backlinks features a few important benefits:
There is no need to post any unwanted links on the website
Google cannot ban for such links as this is not a link exchange scheme
It is possible to get links from the sites of required ranking and topic
It is possible to arrange any number of inbound links that you require to improve your website's positions quickly and with minimal effort
The major disadvantage of one way link exchange services is that they are not free. However, it is possible to get a good quality for fair price. The most important requirements for such services include:
Big and diversified base of link sources: a one way link exchange service provider must satisfy your needs in backlinks of specific rank and niche.
Flexibility in services: a SEO specialist needs to have a choice of options for buying links for specific term, from certain domain zones, etc.
The service must be reliable: fulfillment of all obligations, professional technical support help to build stable and efficient backlink profile.
If you are choosing between certain services, pay attention for additional benefits they provide. For instance, the Scanbacklinks tool features a free backlink analyzer – you can check your website for backlinks and get recommendations for improving your profile for the desired level. You will clearly see how long and how much it may take to achieve the result.
Please if You Copy or Rewrite Any Parts of the Content on Our Website, Make Sure to Include a Link to Our Website as an Original Source of the Content.
Related Posts