Future of Backlinks in 2021: What Do Real Experts Say
SEO is some kind of a marketing enigma. The moment SEO experts think they figured out a key to success, Google drastically changes its algorithm, and what seemed to work really well suddenly does not have an effect on rankings. However, there is one thing that remains the milestone of any good SEO strategy and will be an essential part of SEO in 2021. Spoiler alert! We're talking about relevant, authoritative, and foolproof backlinks.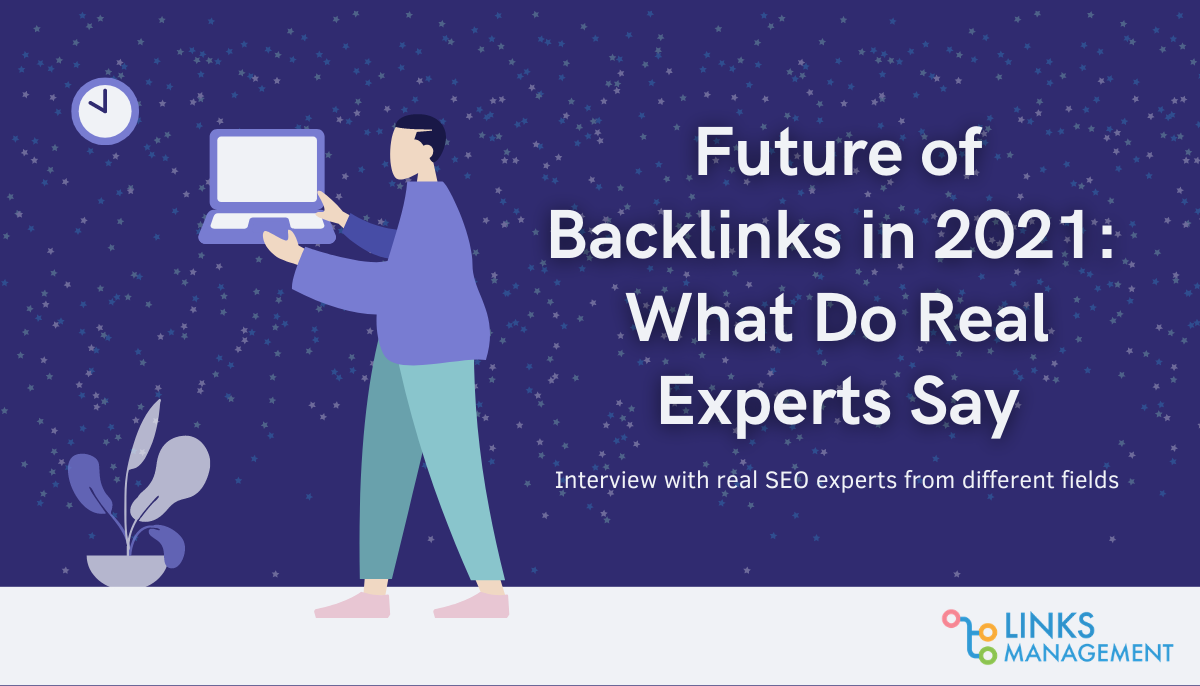 In January, Linksmanagement pros started research on the future of SEO and conducted more than 20 interviews with experts in various fields (digital marketing, eCommerce, entrepreneurship, finance, etc.) All the valuable and most important information we have collected in this article. 
Here you will find unique & rich insights on the future of backlinks, their impact on your rankings, as well as do's and don'ts of getting ones. These are the things you need to be aware of in 2021. Look at the backlinks and SEO from different perspectives, know all the details, and start your way to Google's top straight away! So, why don't we begin?
Experts Opinion: Backlinks & Efficient Ways to Get Them
How often do you reach out to bloggers in the hope to get the link to your site? How often do you get rejected? 
Dmitry Dragilev, the SEO expert with 12 years of experience in the field, provided us with a piece of valuable information on this topic: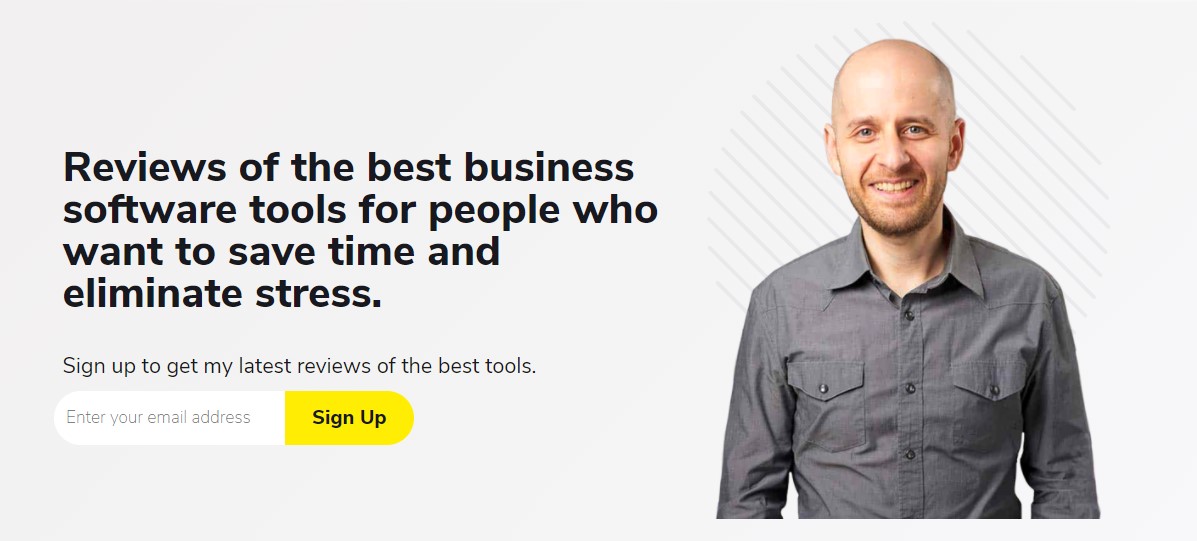 "These days we are absolutely slammed with emails asking us to add a link to our blog or accept a paid guest post from someone. In my experience, link building is something that needs to focus on quality vs. quantity. Whenever I am considering if a domain should link to my blog I usually go through the following checklist:
Does the content they cover overlap with mine? Similar topics?
Does the domain rank for any topics and keywords which are related to my keywords?
Is the content on the domain up to date and interesting/well written?
How can I help them in the future when they link to me?
Are they specific posts on the domain where I'd like to have a link?
Would adding a link improve the article where I add the link or feel stuffed?
If the answer is "not sure" for any of these, it's usually not worth approaching the domain.
Take a look at this example: "I would like to get a link to my article. I found a domain with a DR 53 which is talking about CRM (a topic I talk about in my article) – initially, this looks like a good fit."
Let's take a deeper look at the content here: the first thing you see is that you have an actual URL stuffed into the content, you also have the word "CRM" misspelled to be "SRM". This is probably a sign that this domain sells links or overstuffs links and has poor content on it. It's not worth approaching. I hope this paints a quick picture of how one should think about link building. Focus on quality vs. quantity."
Dmitry Dragilev, the owner of SmallBizTools (read the latest article here on Top 20 Campaign Management Tools)
Joe Manna is answering the question of "What do you think is the future of links building in 2021?" says:
"Link building will become increasingly more difficult. Google and social media platforms alike will continue to limit the reach and consumption of questionable content that has been boosted artificially. 
For effective link building, you have to be a trusted and credible source of knowledge and perspective in your niche. Reaching out to publishers to contribute to their stories can work. But first, you want to establish a beachhead for your target keywords that will attract links from outside writers' research and cite sources. 
One example of this was Nextiva working from home tips. It initially ranked four or five in 2020. After the Coronavirus pandemic emerged, search demand skyrocketed. We updated the content to make it stand out and outranked established publishers.
As a result, we earned dozens of additional reputable links from nonprofits, email newsletters, and local governments. Our content filled a need for publishers looking to help their audience. This lift helped the piece rank favorably over the long haul."
— What would you say about the most effective ways of getting quality backlinks for you?
"One of the best ways we earn links is by publishing quality content. We understand that many writers are trying to beat a deadline and perform research on the subject. A tried and true method of earning links is to establish solid relationships with writers and publishers. Get familiar with their content gaps and offer to help close them. Relevance matters most, so don't abuse the privilege."
Joe Manna, Content Marketing Manager at Nextiva, a small business phone system company.
Here is another expert opinion on the same question.
"Being a founder of a Digital Marketing Agency, I think HARO (Help A Reporter Out) is one of the fastest and easiest ways to build high-quality backlinks. If you're not familiar with HARO, it's basically helping a reporter with a specific topic of the article. Unlike guest-posting and commenting on other blogs, HARO is not time-consuming. Plus, the quality of the links that you get from HARO is unmatchable. It gives you a chance to get featured in large media publications and also helps with E-A-T (Expertise, Authoritativeness, Trustworthiness). Not to mention, the bump in traffic that you get when you get a do-follow link from such popular media outlets. It hardly takes 20-30 minutes to answer one query depending on your experience." Daniel Foley, CEO of Daniel Foley Marketing Agency.
No surprise that backlinks are on the agenda of almost every modern company that tries to get more organic traffic to its website. So, we asked a person who has been working in SEO for more than 5 years: "Do backlinks really matter in 2021?"
Daniel Lee, SEO Expert at LinksManagement stated with confidence: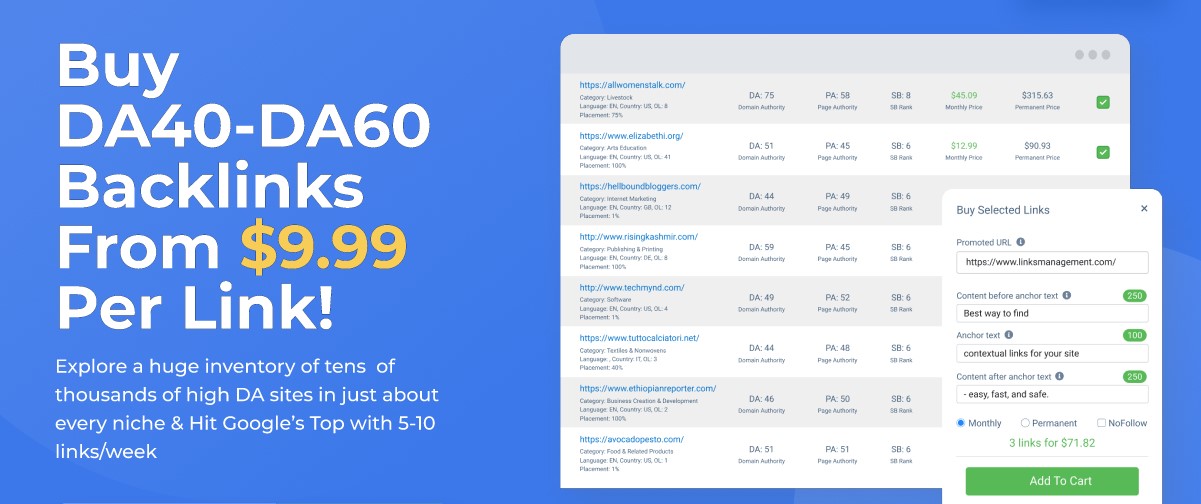 "Backlinks are the basis on which Google is built on. That's what made this search engine #1 in the whole world. It was Google who first came up with the idea of taking backlinks into account in ranking algorithms. So, it won't be easy to get away from that.  
Therefore, the backlinks have been and still are one of the strongest ranking factors. Yes, there are new ones that are taken into account in the algorithm, which complicate the process of ranking, but links are still the main factor.  
Of course, SEO has become more complex, such a factor as "random" has been added. Google is on the way to making link manipulation more difficult, but they are unlikely to be able to completely beat it. 
With the implementation of artificial intelligence and new ranking factors in 2021, links are still working. Judging by my experience, even optimized articles without backlinks on a trustworthy site rank much worse than the ones with at least 1 backlink. There are no Google's statements that something is going to change this year. 
— What about the most popular question of how to get backlinks in 2021?
Trade ones for your time or money. In either case, you buy them. What to do is totally up to you. You can create your own blog network (PBN), leave comments on articles and posts on forums, or you can buy links from webmasters. Which way to take? It depends on your goals and particular project."
Daniel Lee, SEO Expert at Linksmanagement.
Believe it or not, 72% of SEO professionals consider backlinks a ranking factor. Recent studies show that the last ones correlate with rankings more than any other factor. But are you sure you're using the best methods to get them? 
Being on the market for more than 10 years, Linksmanagement can boast and provide you with more than 8,000,000 quality backlinks in our inventory, so you'll have no problems building a strong and neat backlink profile, boosting organic traffic to your site up to 183% at the same time.
Get DA40+ Backlinks and Skyrocket Rankings
Expert Opinion: Link Building Techniques in 2021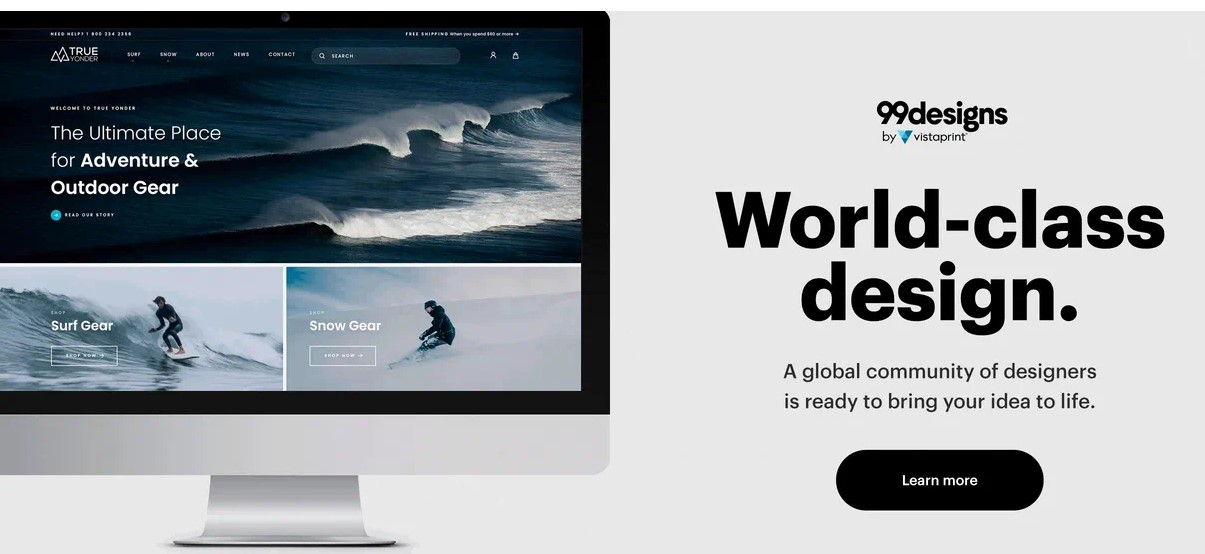 Launch My SEO Campaign
free
SEO Cost Calculator Tool
Enter URL & See What We Can Do Submit the form to get a detailed report, based on the comprehensive seo analysis.