How to Rank Your Existing Content
Today, the quality of content plays a key role in ranking a site in search engines. Search engines can forgive your resource minor technical mistakes and not the most beautiful design. But your content must fully meet users' needs, so search engines understand that the site deserves to rank its place in the search results, and it responds to search queries.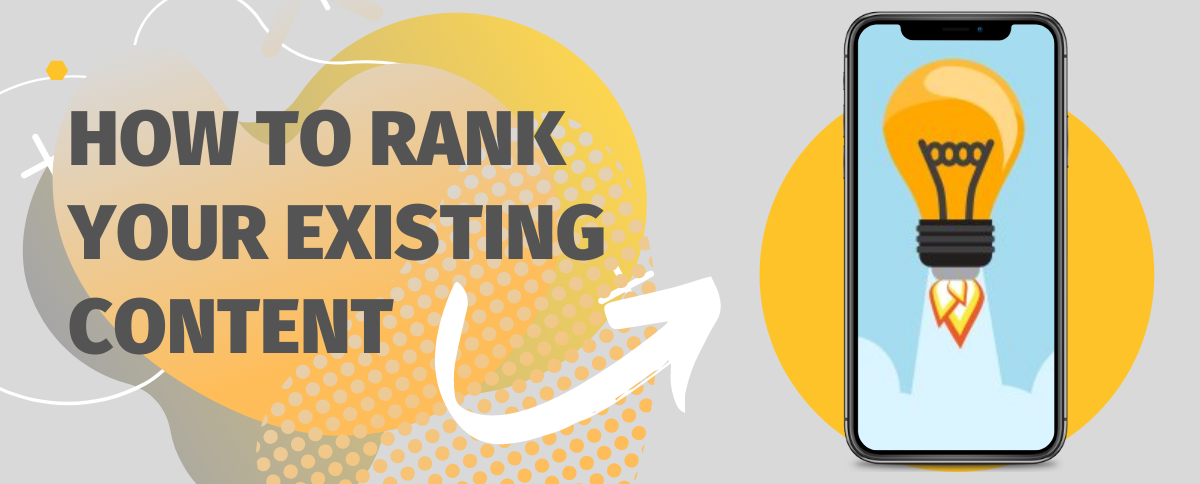 On-site optimization starts with high-quality expert texts and excellent content presentation, but it is not limited to it. SEO content optimization is crucial to the successful promotion, good behavioral factors, and visitors' desire to return to the site again and again. Competent content optimization is one of the strategies that can help you significantly strengthen your positions. 
Content optimization is part of on-page optimization in SEO. If the webmaster neglects on-page optimization and filling the web resource with qualitative content, its position will rank lower sooner or later. But it is not enough to fill the site with content. You need to maintain it on a high-quality level. Search robots are getting better and better at understanding what the user wants when they request something in the Google search. 
If you create, publish, and distribute content yourself, you can save up some money. However, be ready that it will require a lot of effort. You can write articles from scratch or optimize your existing content according to SEO rules. If you order articles, the investment will be lower than the advertising costs. Moreover, it does not make sense to invest in an advertising campaign until you invest in SEO page optimization, including SEO content optimization. A great benefit of content optimization is that your investment will work for you for a long time and without additional investments.
How to Promote Your Website with the Content?
Create useful content regularly and post on your site. But just posting a few articles once and forget about them won't do. First, you need to find out the topics popular with the target audience, based on demand. Then, collect a semantic core, optimize texts and images for search engines' requirements. These include lists, paragraphs, title and description, meta tags, H1-H6 headings. Also, you should use important key phrases. If done correctly, users come from search engines and other sources, browse content, share links to posts, bookmark the site, and recommend it to others. Thanks to recommendations, content is gaining popularity and attracting new traffic.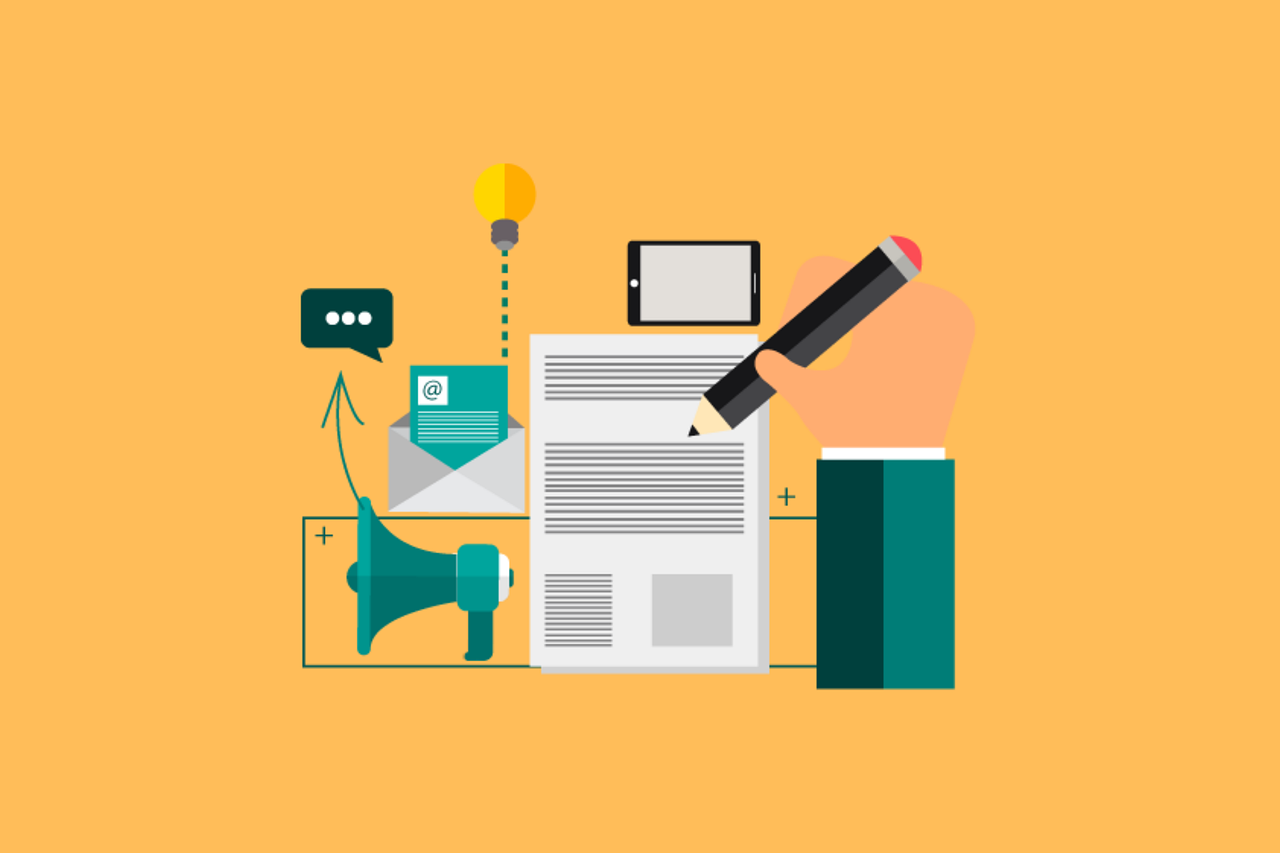 Write to people with all your heart, but do not forget about search robots who need to find your texts somehow. Publishing useful materials on your sites is not enough. Use guest publications on sites popular with your target audience. Find blogs in your niche, find out which resources are publishing materials for free, and go for it! First, study the editorial policy and be ready to cooperate with the editor. For the material to be posted for free, it must be useful and not promotional in nature. Most sites publish only unique texts, so do not rewrite blog articles.
If comments are open to the article, respond to constructive criticism, thank your audience for support, answer questions, communicate openly and in a friendly manner with readers. The article will be posted with an indication of the author's name and a link to the site. Even if the link is closed with the nofollow attribute, you will still get traffic and dilute the external link profile.
Additional Traffic to the Site: What are the Sources of Traffic?
Every user's transition to your site starts at some source.
You can get to the site in different ways:
from search results. Users entered a key request relevant to your site, saw your resource in the search results list, and clicked on it.
by a link from another site. Someone left a link to your site on their own site or just another website, and that's where the user found you. This is the essence of a backlink campaign, and Google strongly appreciates such backlinks.
through the post on social networks. You can publish a post on your social network, the user becomes interested and follows the link.
the user reached the site by entering the site address directly into the browser search bar.
Traffic from Search engines is one of the most desirable. Why?
The first advantage is that this traffic source is more or less constant than traffic from email newsletters or social networks. Second, this traffic is of higher quality and is more relevant to the business.
What is Content Quality?
Before you start any effort on promoting your existing content, make sure your articles are high-quality. Everyone seems to know what is quality content. But in fact, no one knows because there is no generally accepted definition of this term. Still, we all have to refer to this term regularly when we talk about search engine optimization. Therefore, we will proceed from our understanding of the quality content, which helps to bring sites to the top.
Options to Optimize Content for SEO
Benefit. In its SEO Beginner's Guide to Search Engine Optimization, Google identifies benefit and visitor attraction as the most important website content feature. The Corporation does not disclose what is meant by benefit. But we all know that it should be useful.
What content can be called useful? One that helps the user to solve their problem. it answers a question, provides step-by-step instructions and guides, shows photos, and infographics. When writing site content, you need to be guided by the last-click rule. If the user does not need to continue searching for information after visiting your site, your material is useful.
Specific and informative. It is not always possible to write large texts and make detailed infographics, but these formats usually justify traffic investment. Therefore, it makes sense to create them as often as possible.
Appropriate to the purpose of the visitor. Users are people with unique interests and tasks. Each of them can put their own meaning in the request. It will be satisfied with the content that reveals the intent of the request – the goal with which the user moved from the search results to the site. You can learn to understand and uncover user intent by analyzing search results.
Volume.  Google loves long texts, so if there are a lot of letters in the text, then this is good on the one hand. On the other hand, a long, unorganized text is clearly not a factor in your favor. Therefore, content promotion is not only about size. If you decide to write a long text, you will have to do it according to SEO rules.
An adequate number of keys. Once upon a time, Google's algorithm searched the texts for exact matches with the user's request and formed the results according to the one who had the most of these matches. Fortunately, this is a thing of the past. Website promotion with content is no longer a simple listing of key phrases. With the advent of machine learning technologies, search engine crawlers have learned to rate pages on several different metrics, including topic disclosure. Google has launched the Hummingbird algorithm for this.
It is not enough to write "the best mineral cosmetics" 5 times. You must also tell why cosmetics from your website can be considered the best. If the information on the site reveals the user's purpose, this page will have more visitors. As traffic grows, search engines will notice the user's interest and rank this page higher.
Regular updates. Updating the site's content increases the site's overall thematic relevance and strengthens the site for related and similar queries. For example, you have written a series of detailed and useful articles about choosing a sport depending on various factors. It was appreciated by users. You've got a lot of traffic and social response. The keywords for this article (informational) have expanded the semantic core of your site, and for other queries (commercial), your site will rank better. Search engines perceive your site as a resource that helps the user with related queries.
How to Get More Traffic Without New Content?
To get more traffic, you need to create more content. You can hear this advice very often. But this is not the only possibility. If your site already has content pages, you can increase traffic without creating additional content. How to do it?
Honestly, this method does not allow you to increase the flow of relevant traffic rapidly and dramatically. If everything is done correctly, growth can be 20-50%, depending on the specifics of the site, subject matter, and some other factors. Nevertheless, even such a result is worth tackling, especially when it comes to high traffic sites when even 1% can mean a large number of potential buyers and customers.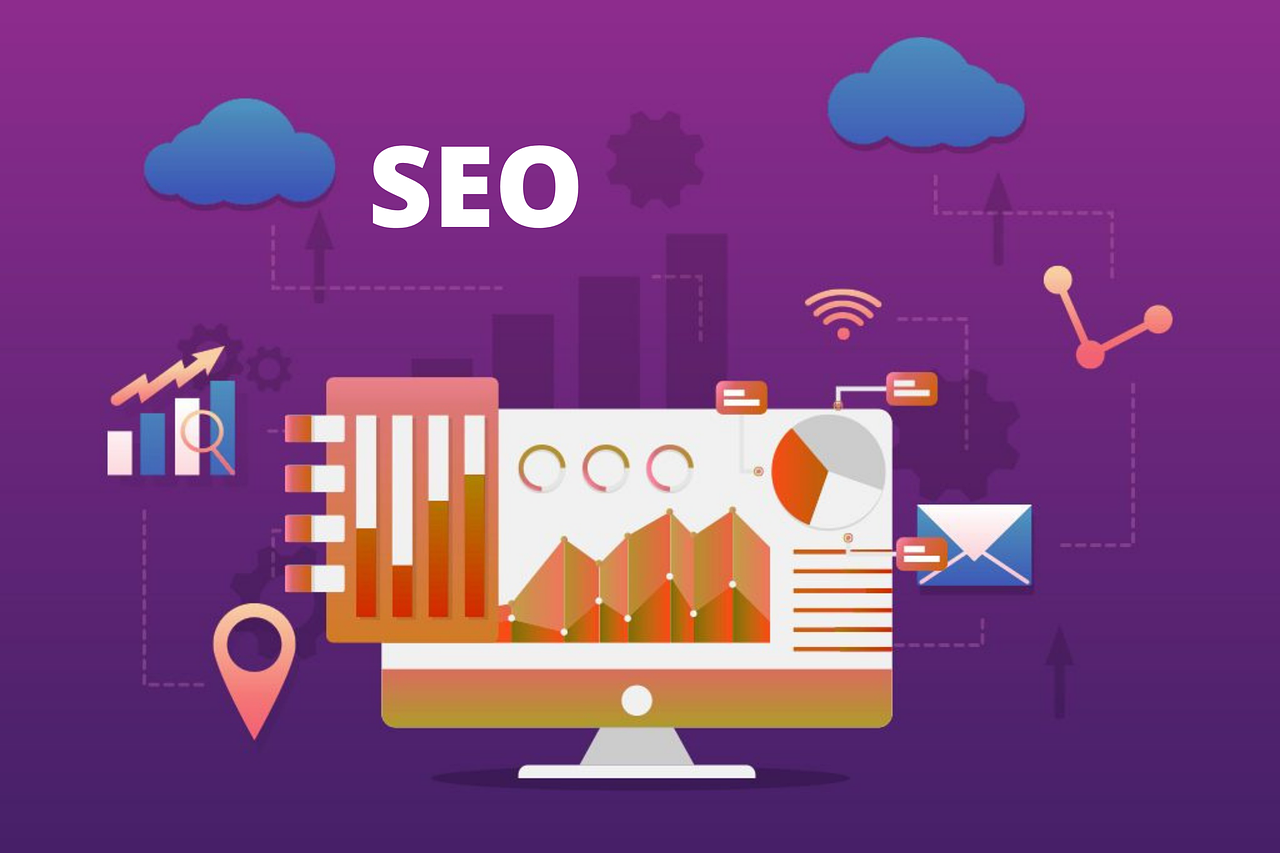 Grab Your Content Optimization Tricks
The main point in this strategy on ranking the existing content is to restructure the content. As a result, materials similar in subject matter are grouped, and the main page is allocated for each group. Every such group has a much greater value and significance than any individual page taken. Therefore, it will rank better. The emphasis is on enhancing content and structure.
1. Selecting main pages
First, you need to choose pages that have good potential and broad topics. They can become main. Most likely, these pages do not fully disclose the declared topic. Some related topics and questions can be developed by going deeper or by covering the topic from different angles. Usually, other pages are created for this purpose, where a particular aspect is revealed in more detail. The selected pages need to be analyzed to understand with which pages they should be linked. These can be completely different resources: articles, blog posts, product descriptions, specific categories or headings, a section with frequently asked questions, and much more.
2. Merging pages
If there is not as much content on the main page as you would like, it may be worth combining this page with another or even several. At the same time, you need to do it correctly, using the appropriate redirects and the tag of the canonical page, so that the search robot will perceive all the changes adequately.
If the pages contain comments, they should also be moved. This is not so difficult to do. For popular CMS, ready-made plugins already exist that allow you to do this in a few clicks. However, even for non-standard sites, you can always find a solution. If the site does not have a block with user comments, it is recommended to add such a block if appropriate. This will potentially expand the page with user-generated content and increase the page's credibility in search engines.
 3. Linking to related resources
It is an important stage during which the same topic pages are linked. It is advisable to place links not as a separate block, which comes before or after the main content, but to embed them directly into the text, for example, as it is done in Wikipedia.
In addition, related topic pages may link to the main page where appropriate. Thus, we get a pretty complex resource – well-linked, united by one topic, meaningful, with a lot of useful content, and easy navigation.
 4. Update
In the final step, you can add very little new content to the main page. For example, add one or two meaningful paragraphs that will make the page more relevant at the moment. Also, add illustrations, infographics, videos, and other media content. This is optional, but at least preferable.
When everything is ready, the publication date should be changed on the main pages, and you should also make sure that the changes are properly reflected in the sitemap. As a result, after a short period of time, you will notice that the traffic has increased.  
Conclusions
As you can see, there are cost-effective ways to increase traffic without creating new content or buying backlinks in large quantities. Content creation is time-consuming and expensive. So are the backlinks. Therefore, it makes sense to "pump" what you already have. Of course, you should not rely only on content optimization. All aspects are important in SEO. If you do not have backlinks, users will not be able to find you. Surely, you can increase the efficiency of already created pages, but it does not mean that there is no need to create new content. The main idea in this article is to show you that you can make what you already have to work more efficiently for you. But also remember about other, equally important SEO optimization elements.
Launch Automated Link Building
free
SEO Cost Calculator Tool
Enter URL & See What We Can Do Submit the form to get a detailed report, based on the comprehensive seo analysis.