Mobile Optimization: Expert SEO Tips
Recent research shows that every third visitor to an eCommerce site browses by mobile device. What's more, nearly 80% of such users turn into purchasers. It means that most of the store customers are smartphone users and it's more crucial than ever to consider optimizing website for mobile. Not only is it SEO critical, but incorporating a mobile-friendly site will enable your consumers with a flawless on-page experience resulting in your business promotion ultimately.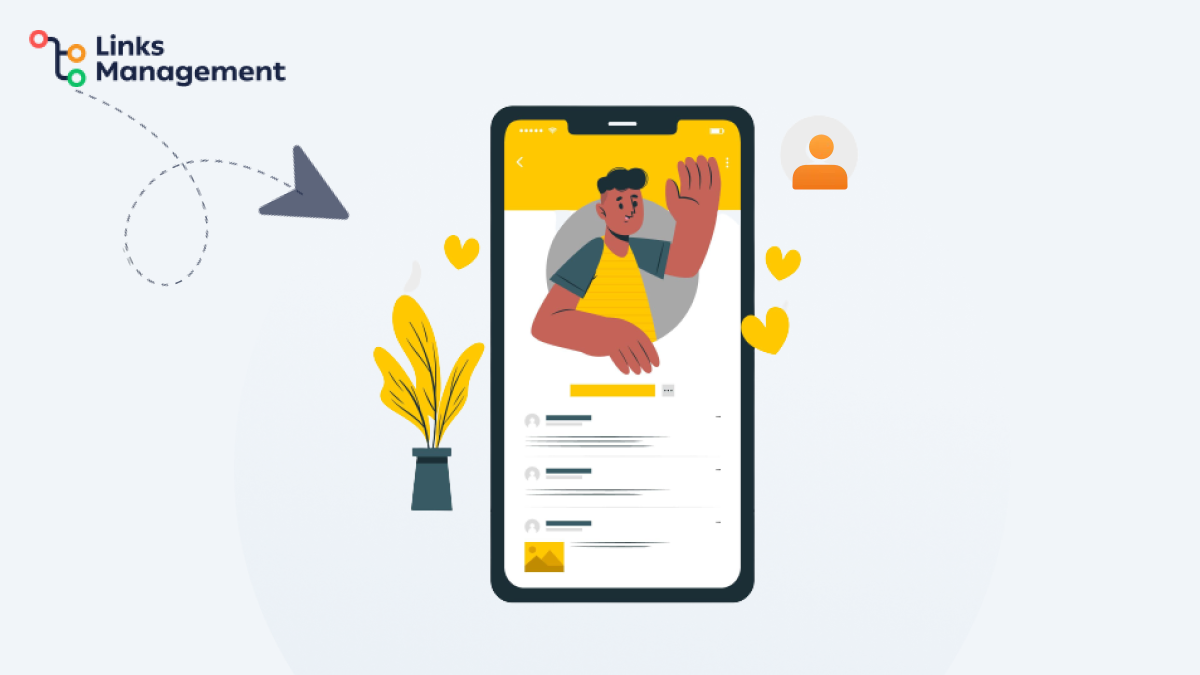 In this article, we will look over the most efficient mobile marketing strategies and tips on how to optimize mobile SEO, so people won't ever return to desktop surfing and buying. Let's get started!
1. Check Mobile-Friendliness
The first optimization step is to review if the site is sufficiently mobile-friendly. Google's Mobile-Friendly Test Tool forms the simplest way to do it. Just enter the site's URL and start an analysis. In case your site passes the test with flying colors, Google will ensure it with a green tick. Otherwise, if it fails, don't worry before the time. Actually, you may implement various instruments to boost it.
Fortunately, a vast array of up-to-date web page builders make pages look good regardless of the device viewed from. So, conduct careful research and pick up a platform that best meets your mobile users' needs.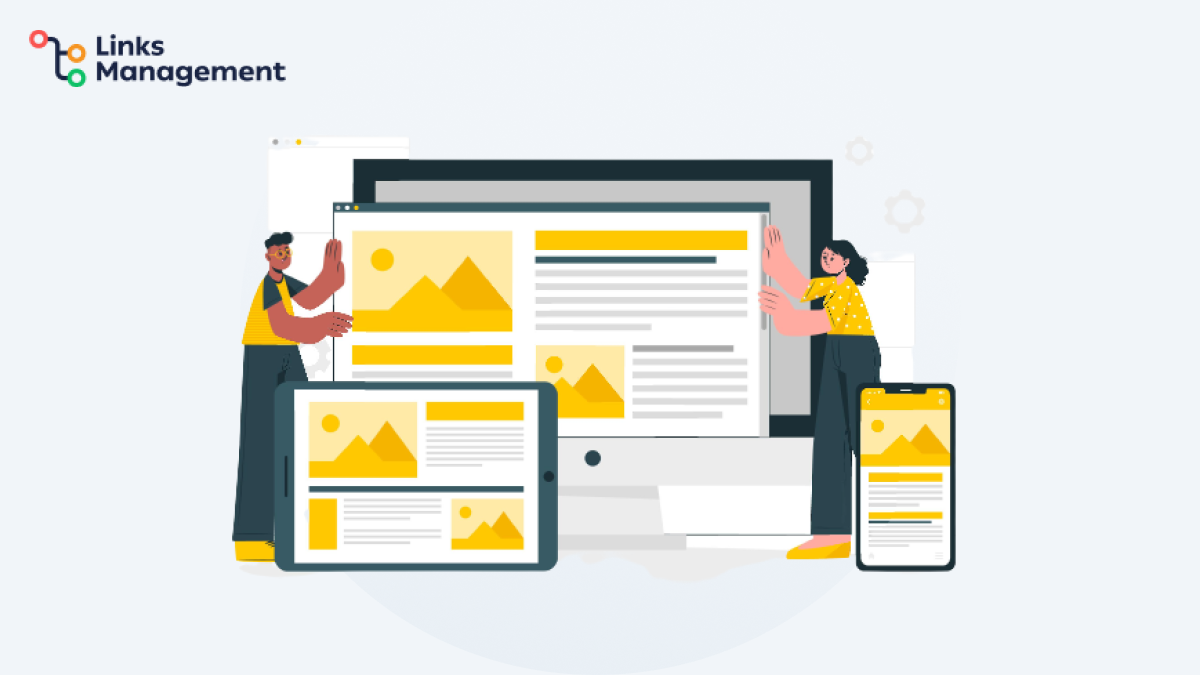 Besides, many modern web design companies try to create sites firstly by relying on mobile interfaces. Still, if you decide to entrust this work to such a company, look through the previous sites in their portfolio and how good they look on mobile. It will help you not go wrong and attain a top-notch mobile-oriented site.
Creating code-free sites isn't challenging today. However, by utilizing a drag-drop builder, you should check how excellent viewing desktop, mobile or tablet exposure is. When it comes to a small business, it is more cost-efficient to generate a new site to get a solid online presence.
2. Responsive Design Approach
Another working mobile SEO strategy belongs to responsiveness. Responsive design means the site adjusts to the screen by default to make viewing from any device as comfortable as possible.
Earlier, you had to create a separate site mobile version. Now, there is no need for that as CSS3-based responsive design will do its job. By incorporating a single design, you will kill two birds with one stone: save your money and resources. That way, you can provide your leads with much more attractive pricing.
Moreover, it promotes site usability and overall look, whatever device people prefer to use. Hidden content, needless horizontal navigation bars, and displaying small-to-read text are those problems arising from poorly optimized pages.
Responsiveness is not only about user-friendliness. It also incredibly facilitates SEO since you must manage one site instead of two. So, while generating pages, there are no worries about content stretching or squeezing within various devices.
3. Take Care of Speed
Since people hate waiting to obtain vital info, slow site uploading may significantly harm traffic and negatively impact mobile SEO rankings. As practice shows, desktop and mobile site speeds can be completely different. To reach an in-depth overview of both desktop and mobile options' loading time, use the Google PageSpeed Insights tool.
Still, which load time is optimal? According to statistics, if it takes more than three seconds to load the page, users will quit and bounce rates will increase as a result. So time certainly matters and it's better not to neglect this point.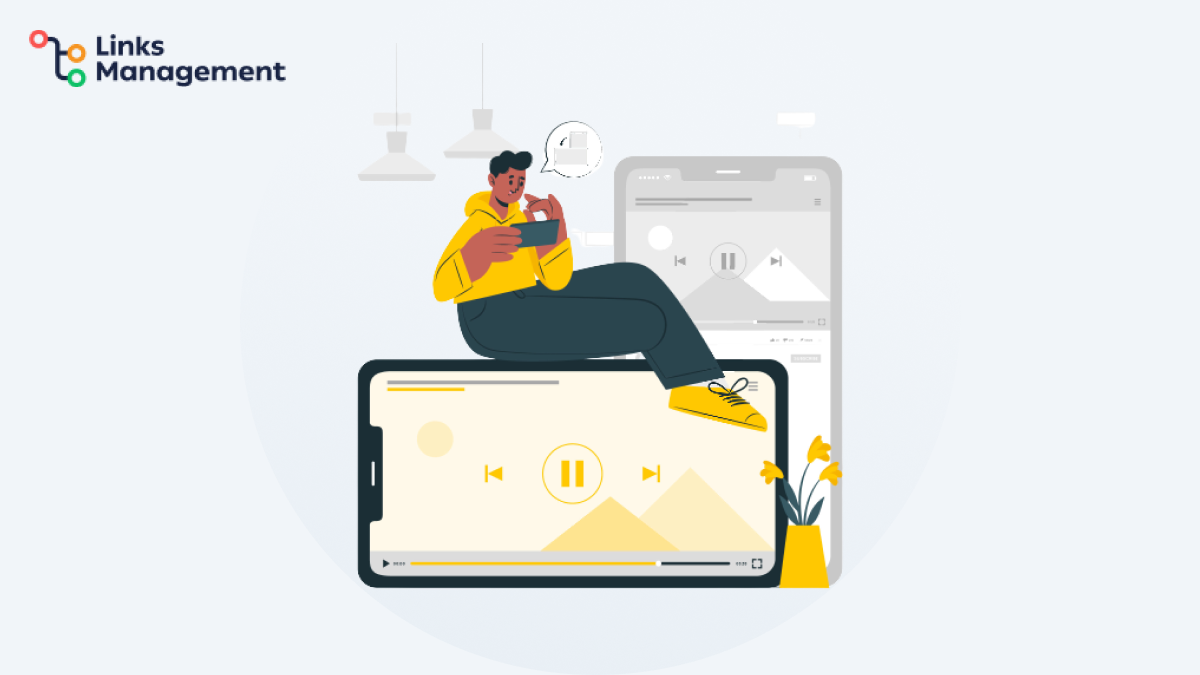 You may wonder how to improve uploading without going the extra mile. The easiest and fastest tactic would be to enhance the design, making it simpler. The core reason for slow uploading time is commonly redundant images and vivid elements, so work on their elimination.
With PageSpeed Insights usage, Google may enable you with detailed feedback on areas to improve and opportunities to expand. In addition, constant loading time optimization can ultimately be advantageous to your domain. Thus, search engines, as well as visitors, will benefit from it.
4. Concentrate on User Experience
Mobile optimization equals flawless user experience, so your priority number one should stand for site accessibility. It denotes that each person, including those with disabilities, might browse your pages effortlessly. Transcriptions to videos, appropriate alt text for visuals and highly readable fonts are best practices to perform it.
Optimizing for other languages apart from English is the second meaning of accessibility. For example, adding Spanish to the interface can help you attract more leads since it is the other widely-spread language in the USA.
While including CTAs, check whether they are clear, concise and not too wordy. For example, if you wish the audience to order your service, your CTA has to be like 'Apply to Online Course' or 'Register Now'. Ensure the CTAs are viewable and simple to find so users will be aware of what they might do on the site.
Most site owners skip such essential moment as thumb adaptability. In practice, this may be decisive because many people tend to use their thumbs while browsing via phones. So if thumb navigation is quite daunting, you can lose a significant share of potential customers. Take care of the buttons and links so they will be correctly sized and pressed without zooming in. Pay also attention to font size by reviewing the site text readibility. Preferably, visitors shouldn't resort to scaling up.
5. Simplifying Navigation Menu and Forms
One more critical point influencing general user exposure is the navigation menu. Given that desktop or laptop screens are considerably larger than mobile ones, the navigation menu is likely to appear completely different on them. So you need to simplify and make it the shortest and most highly usable as possible.
Considering the variety of styles, the hamburger-styled menu heads the list among mobile site navigation interface choices. By taking small screen space, the menu enables items to show up sufficiently big so the user may tap comfy with the finger.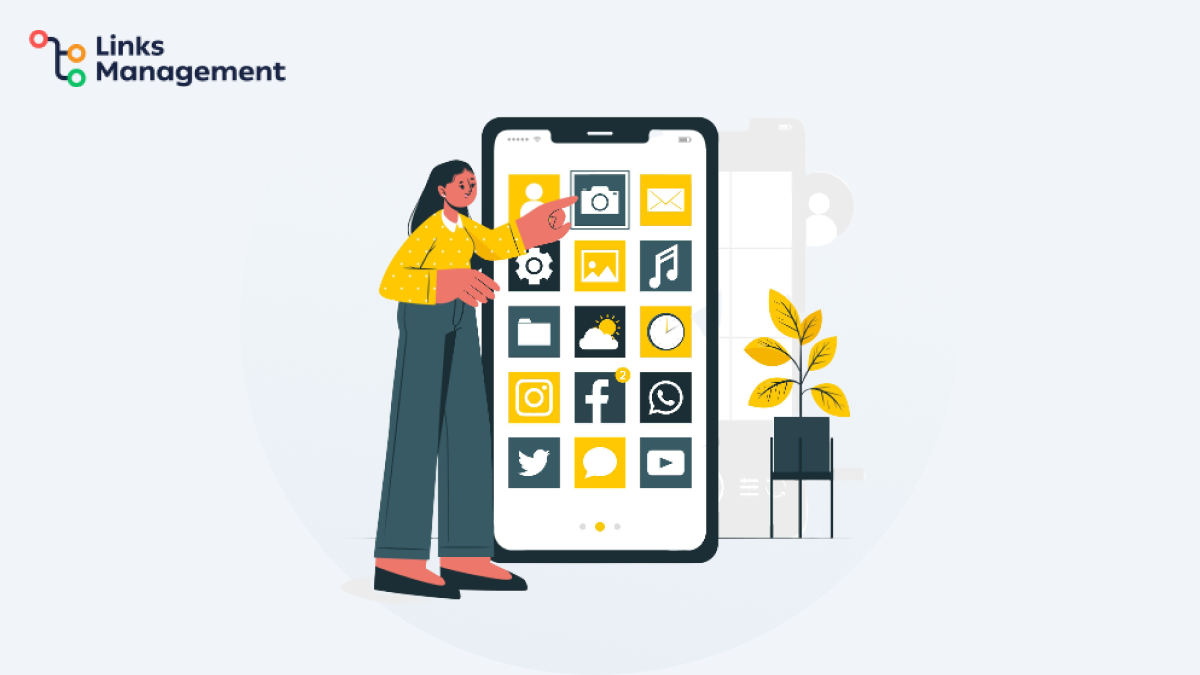 Regarding forms, it goes without saying that filling out on desktop computers is more effortless than on smartphones. That's why it would be great to set a specific limit on form fields number people have to deal with. Make sure the fields require totally needed info and consider cutting down on the spaces for text entries. The form-fill procedure can be as easy as pie by utilizing dropdowns.
6. Title Tags & Meta Descriptions Optimization
It is also worth paying attention to title tags and meta descrp. They should be highly eye-catching since appearing in SERPs and are responsible for audience engagement. If you still optimize SEO meta descriptions to desktop versions, stop doing this. The game rules have changed and it is crucial to adapt tags and meta descrp for mobile usage.
The most efficient way to do it is to craft the titles short and concise. Ideally, you should fit into 60 characters. The perfect strategy implies applying a main keyword while keeping the title highly readable and understandable for the target audience.
Regarding meta descriptions, they must also be easy to read and suitable for small mobile screens. Come up with showy descriptions to interest people from the very first seconds since only initial 160 characters are to display on Google.
7. Image Compression
You may not even notice how image quality can spoil the general mobile browsing performance at first glance. So we recommend reviewing if all the visuals undergo size and resolutions optimization.
How to do it? The best marketing approach anticipates ensuring you craft high-quality and yet quickly downloaded images at every resolution. To get out the most of your image optimization for mobile platforms, stick to the following:
Relative sizes. By incorporating relative image sizes, you may avoid crowding the container tag that places the image in.
In-built images. Their main task is to decrease file requests. Still, try to be extremely careful with them, as they should show up within the pages that must have no usage elsewhere across your site.
Expandable visuals. If you target eCommerce, your customers will likely enlarge images to see them better when deciding on a purchase. So, in this case, profit-making depends directly on how expandable visuals are.
8. Don't Overuse Ads
Wise optimizing website for mobile denotes applying a limited ad. Intrusive ads may harm SERPs since Google dislikes when something interferes with the UX. So try to eliminate various pop-ups, auto-playing videos and everything of that kind that may annoy visitors. However, if you want to include an ad on the site, make sure it isn't content-obstructive.
Ad partner choice is a very significant moment. This can both incredibly benefit your company and ruin it. Before choosing an ad provider, study their portfolios and real-life examples. It will help to select the right one to onboard.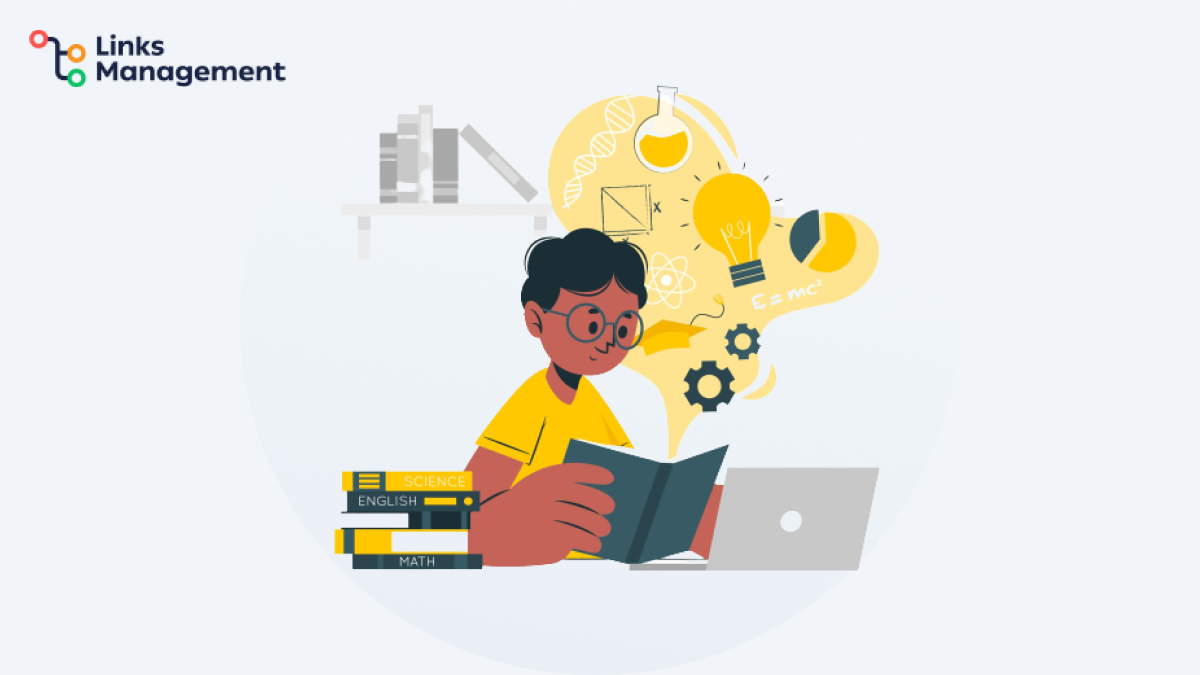 In case you present smart ads allowing retargeting on the site, your consumers must be ready to agree to cookies and personal data storage. That way, it is essential for local businesses to be thorough with the collected zero-party data. Attain third parties customer data or user behavior analysis is definitely much harder. So you need to lean on clients who willingly enable you with info to run an efficient marketing campaign further.
9. Boost Local SEO
State-of-the-art mobile SEO can't do without local optimization. What does it embrace? Since mobile inquiries with the phrase 'near me' have ever-growing shown up more recently, it means users tend more to seek local businesses.
They typically use such phrases as 'open now', 'near me', 'where can I purchase', etc. With plenty of people surfing via local wordings on mobile devices, you need to enhance your strategy to engage this public.
Local keyword usage is the key to success. For example, a key phrase like 'hottest restaurants Phoenix, AZ' will work excellent for local search. Since someone who is looking for nearby restaurants probably strives to find one by typing the city. Thus, you will start appearing in local search results, which might consequently empower your mobile-friendly strategy.
10. Mobile Video Improvement
To better understand on-page available videos, Google requires specific signals incorporated on the site. So performing an impeccable mobile optimization website for videos takes such things:
A play/pause button usage
Providing forward and backward seek option
Applying div-root-based element custom control together with video media elements
In addition to obvious practical tips, no less essential is how Google can easily spot your videos. The below advice are must-follow:
Video site mapping. Crawling and further indexing will be trouble-free if you provide Google Search Console with the video site map.
Avoid incorporating complicated URLs and user actions. For example, if their primary purpose is loading videos, there is a possibility Google can't detect videos since it will find them too complex to comprehend.
Implement an effortlessly-identifiable HTML tag. Everything ingenious is simple. So don't reinvent the wheel and use videos in-built within the general tags. Google will doubtless identify them immediately.
Check video indexability. Alterations to robots.txt files may prevent videos from crawling. So if your files always undertake successfully indexing and now it has stopped, examine your robots.txt files on blocking.
11. Analyze to Customize
Google Analytics is the thing you better not skip. It may give you valuable insights into search terms driving users to your site and from what source. No doubt, it will help you get enhanced to a great extent.
For example, suppose you manage a site dedicated to proper nutrition and exercise. Perhaps, a mobile audience visits after looking for healthy recipes and many PC users reach out here after seeking effective workouts. So by in-depth analysis, we will find a solution.
GA implies the priceless tool offering beneficial data to customize the site to users' preferences and needs. Being aware of this, you may tailor it in a way various options of your site's pages showcase info based on what visitors seek and where the search comes from. Thus, in this case, mobile users might first come upon publications tagged 'healthy recipes' and the PC public will see the best workouts set in their sidebars foremost.
12. Integrate Separate Mobile URL
Generating a different mobile URL allows you to craft a similar site for mobile usage. So it may influence traffic increase as you make customization to users who exclusively browse via smartphones. Commonly, a mobile URL looks like 'm.site.com' or 'site.com/mobile' where the last one is more popular. While people bring over to your site through mobile address will encounter the adapted page's version for mobile devices, which can't but attract. Such a custom approach can aid in involving leads.
Conclusion
Mobile SEO optimization is undoubtedly the crucial component to making the company market-leading. So if you wish your business organically developed within SEO power, taking the mobile search audience into account is a must.
Don't know what to start from and which optimization strategies to integrate? Make use of our expert SEO tips to boost beyond recognition:
Review site's mobile-friendliness
Incorporate a responsive design
Improve site speed
Work on user experience
Simplify navigation menu and forms
Optimize title tags and meta descrp
Compress images for top-notch quality
Avoid ads overuse
Enhance local SEO
Improve mobile video performance
Analyze to customize
Craft separate mobile URL
Boost Your Website Traffic
free
SEO Cost Calculator Tool
Enter URL & See What We Can Do Submit the form to get a detailed report, based on the comprehensive seo analysis.