How to Outsource Your Blog Writing? Possible Options
Writing high-quality content takes time. Even if you're passionate about the topic and writing in general, spending 6 hours on a blog post (even longer if you're not a professional) is too much for many business owners and even bloggers.
As your site grows and turns into a company selling products or services, it's difficult to focus on creating a post when needed. That's why many bloggers choose to outsource blog writing to a copywriter that will craft a perfect type of article for their website.
There's nothing bad in asking professionals for help. You will have to either use business management services, trusting your company to someone, or outsource writing posts. Moreover, you can read every piece to make sure the voice of your brand is preserved in the style of your copy expert.
But how do I outsource my blog writing?' Easily! There are several verified ways, and we'll introduce you to every single one!
Why Is Blog Post Writing Outsource a Thing?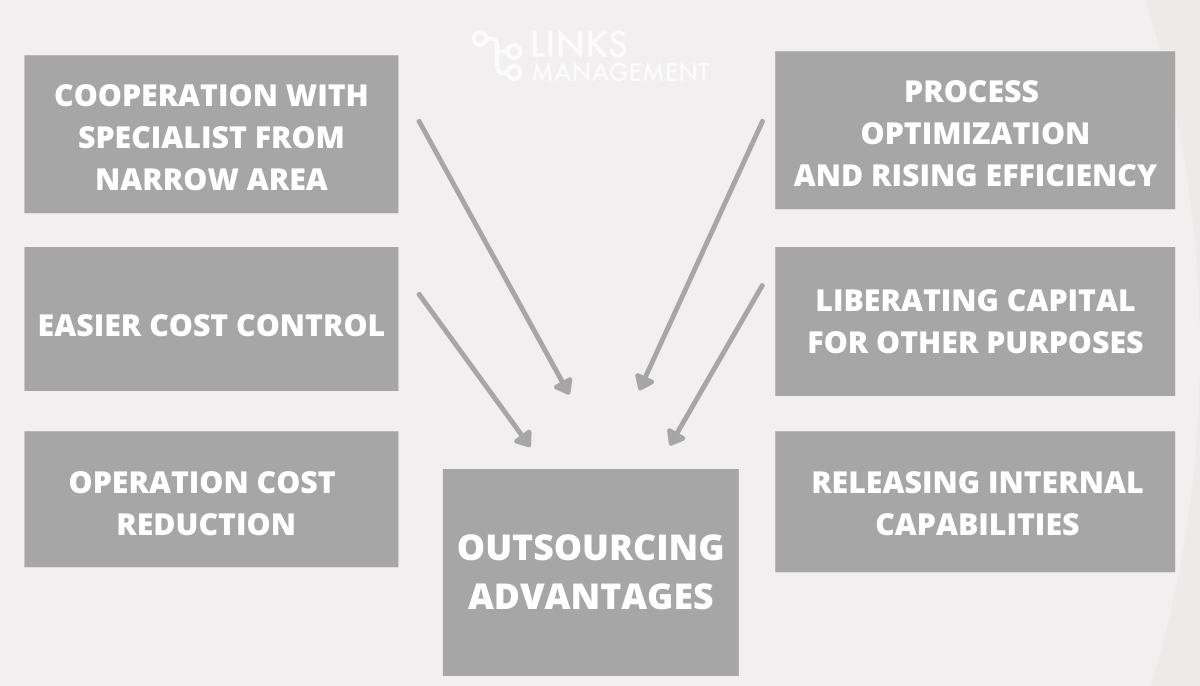 What are the reasons to outsource your IT blog, for example?
You want to save time. You will have to make text content creation your full-time job if you want to do it right. There's much more to the process than uploading your thoughts and experience in an article. You have to find the right keywords, structure your post properly, find media content, optimize it, use the right intro and conclusion techniques, remember about subheadings and format, etc. Then, you will need to check the text for mistakes and uniqueness. This is a lot of work, and it's better to trust the task to a professional.
You want to save money. Why not hire an in-house copywriter? Well, this depends on how often you post. If you need fresh pieces every day, then it's a good idea to hire someone full-time as a remote employee, for instance. But if you post once a week or two, or even once a month, you will spend more on salary, insurance, office space (optional), and other resources needed to 'maintain' an employee.
You want to improve the blog. If something doesn't work in your blog now, even though the ideas for content are great and coming straight from your experience, you need an expert. A copywriter knows what intros and titles work the best and how to layout the valuable knowledge you provide in a reader-friendly way.
You want to focus on the business, marketing, analysis, etc. Even if you're a skilled writer, thinking about article performance, what to write, how to do it, and when to start will disrupt your routine. And if you have other important tasks at the moment, this may lower your productivity. Multitasking isn't the best technique when you need great results.
You buy the time and skills of a specialist to have the energy to focus on the primary goals. This is a technique that allows one to become successful.
How to Outsource Blog Writing: 4 Effective Options
From individual copy specialists to agencies, we'll go through every option in detail.
1. Freelancers Working for Big Companies There are many talented writers that don't feel like starting their own business. It's more convenient for them to have a manager that sends them orders consistently, providing stability and interesting topics. They may not earn as much as independent freelancers, but it doesn't mean these people aren't skilled. Building a client base takes time and effort, and working for, say, a guest posting service eliminates this task.
You will have to invest some time into the search for the most suitable company, but when you find one, a stable partnership is guaranteed. Of course, there are advantages and disadvantages to this option.
What are URL Slugs and why They Matter for SEO? Do not waste time and read the new article.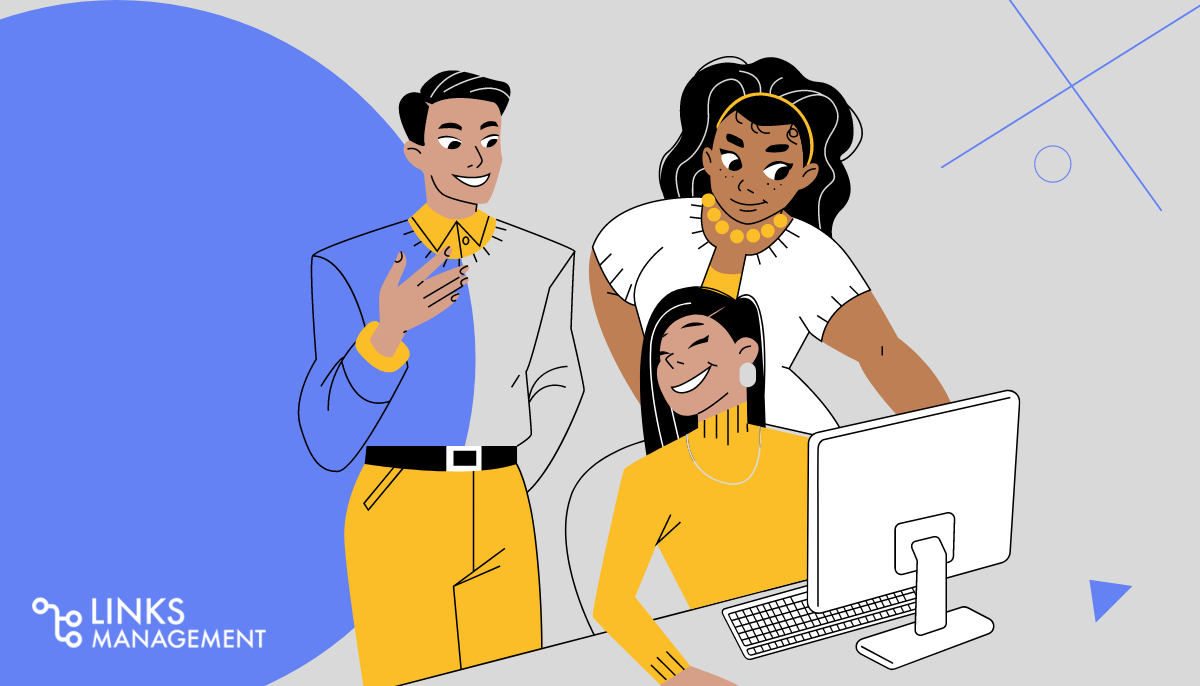 Pros
You communicate with a skilled manager that will ask you all the needed questions before confirming the order. This means that you won't need to be online all the time to answer the writer's questions. There are templates that gather all the needed information.
The company will give the assignment to a writer that is knowledgeable on the topic. So, you're not likely to receive an article on agriculture written by someone interested only in eSports.
There is a certain discipline in such companies, which encourages writers to finish assignments in time;
You may have bonuses like one free revision or additional services connected to SEO, image search, etc.
You can order urgent articles and be sure there's at least one writer free at the time who can finish it when you need.
Cons
You don't know who will write the first article for you. It may be a writer that has only started working, so there may be some mistakes;
Additional services may cost extra, depending on the service;
If you choose the wrong company, you may get low-quality plagiarized texts. So, invest time and effort into the search;
The cost may be higher than usual since a commission goes to the service, leaving the rest to the copywriter.
2. Outsourcing Agencies. If you want to save time on the search for the best writers, an outsourcing agency will help. These are specialized services that are looking for suitable experts and teams for clients. You can make a clear request for a talented copywriter who has expertise in your niche, and their powerful HR team will find one for you.
Such agencies help people that have absolutely no time to look for a copy pro themselves but need a qualified person. So, if you have a popular blog where every article is read by thousands of people, and you have zero time to look for a large company, a freelancer, etc., this is the right option for you.
Pros
You save a lot of time. Quality control can be done by simply reading the ready-to-publish article. Or you can outsource a proofreader as well
An agency can find a universal specialist for you that will take up SEO and look for the best keywords for blog posts, ideas, proofread every text, even those they didn't write, etc.;
Usually, the person the HR chooses for you is perfectly qualified for the job (given you work with a professional agency);
Popular agencies are working with a wide range of businesses, so they may know the specifics of your topic or even recommend the right person to you immediately;
If the company is flexible, you can negotiate the best terms of cooperation;
The writer can sign a non-disclosure agreement to protect sensitive data as a part of the agency's policy.
Cons
You may communicate with a project manager instead of the writer;
The cost may rise due to additional services (the search for a specialist, proofreading, SEO, project management, etc.).
3. Talent 'Marketplaces'  Talent or content marketplaces are a relatively new trend but a very effective one. These are platforms that connect talented copywriters to potential bloggers, site owners, marketers, etc. that need to outsource the writing part of their jobs.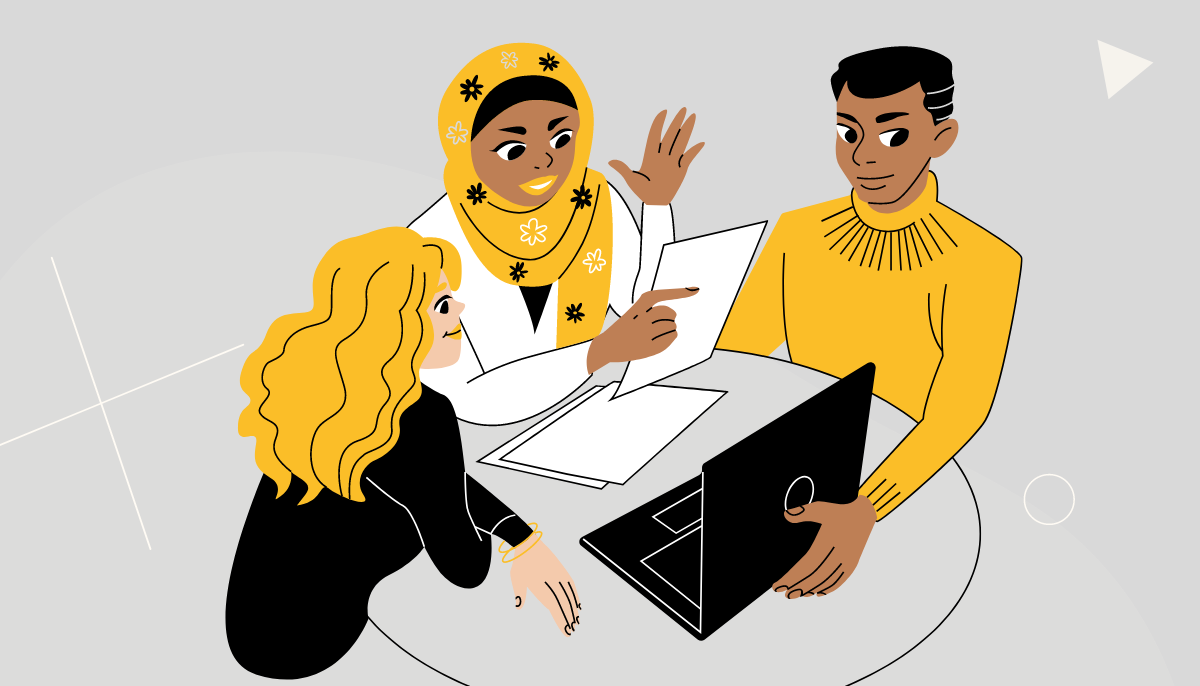 Businesses that need to improve and enhance their skill set without hiring a full-time employee long-term can greatly benefit from such cooperation. Such platforms are transparent in operation, which offers clear terms and conditions both for bloggers and copywriters.
They are like Tinder but for content creation. You can find a perfect match there according to specific requirements (English proficiency, level of writing skills, additional skills (SEO, marketing), rates, etc.).
Let's see the advantages and disadvantages of this blog outsourcing option.
Pros
Usually, the price for one piece is fixed, which means all posts are treated equally by the writers;
Such platforms are ready to take more load off your shoulders by taking up SEO analysis, project management, etc. (for an additional payment, of course);
Many writers focus on tasks that need to be delivered urgently. You're not going to pay more for such a service;
Such services usually choose diverse candidates that specialize in different fields and can offer additional skills. So, if you have a blog on a specific topic, there's a chance you'll also find a writer just for it.
Cons
Not every marketplace will offer supporting content for the main piece (a snipper for Twitter or Facebook, for example, or a mention in an email);
Most platforms like this operate on a subscription basis, which means you will need to pay a fee even if no content is needed this month. Also, in case you need a single project done that takes less than a month, you'll still need to pay the fee;
Depending on the marketplace, there may be large gaps between writers' styles and proficiency. Yet, you'll need to pay them equally.
Do you know what Google says about the impact of headlines in articles? Click here to get to know
4. Self-Employed Freelance Writers. How to outsource a blog if you don't trust just any copywriter from an agency or a marketplace? For example, you have an IT blog with expert information. There are specialists that mostly work with IT topics. They know every current trend and can communicate with you about almost any question regarding the field. Conduct interviews and ask to write test assignments before outsourcing the whole blog to someone.
Besides, you can review every article before posting it, asking to change the parts that you find incorrect or outside of the specialty of the web source. Self-employed copywriters are a strong alternative to all other options we have described. They talk to you directly, which eliminates any misunderstandings connected to data sharing that happens in big companies. The writer gets information from their managers, and they get that from their senior managers, etc.
Here, you're talking one-on-one, stating your requirements, and asking about the ways of their implementation.
Pros
You talk to the writer directly;
They market their skills based on reviews and recommendations from previous clients. So, you not only have access to the opinions of other bloggers on the work of the writer but a highly motivated person that will make your cooperation a great experience;
There should be copy specialists focused directly on your niche;
You pay them per project, which makes it a cheaper option rather than hiring a full-time employee or subscribing to a service;
You're likely to receive help no matter the topic or industry. Such copywriters are very versatile and have great research skills.
Cons
If you want a post from a well-known copy pro, you may need to wait in a queue. Apply beforehand to make sure they have enough time to create a piece for you;
They may have a different pricing method than the one you're used to. Some people charge per hour, others – per 1,000 words or characters, some choose to charge per word even;
Optimization for different keywords and requirements may cost extra;
You can talk to a company representative and ask for a revision if the result doesn't meet your expectations. And communicating with the writer may be uncomfortable if you criticize their work.
Outsource Blog Writing Cost
The cost depends on the type of firm you choose, the expertise of your writer, and many more factors. Usually, a 1,500-word article will cost you anywhere from $90 to $1,000 and more. Why so?
Because you may choose different options, the level of proficiency of the writer, etc. So, the final cost depends on your choices. Don't go cheap on someone that will take such a large chunk of work as their responsibility. If you aim at long-term cooperation, it's better to establish a rate that will satisfy both parties. 
Summary
There are plenty of reasons why you may need to outsource your blog writing. Time is an expensive resource, and you can't spend it twice. Set priorities and act accordingly. There are thousands of talented copywriters ready to study your requirements, catch the tone of writing, and create amazing content pieces for a blog of any difficulty and on any topic.
Realize it and start looking for the right candidate. There are at least 4 ways to find a decent writing partner: the so-called marketplaces, agencies, big companies, and independent freelance firms. You can choose one way or try all of them. Remember that you can ask for a test assignment to see if the writer can copy your tone and research the topics you need content on well.
Improve My SEO
free
SEO Cost Calculator Tool
Enter URL & See What We Can Do Submit the form to get a detailed report, based on the comprehensive seo analysis.