Top 10 WordPress SEO Plugins (free and paid)
‍Website promotion is done principally when pages are published and Google can find and index them online. However, this does not mean that SEO efforts also start at this point. Searching engine optimization of any website begins much earlier – right at the moment when website layout and content filling are initiated. SEO tools WordPress are exactly those mechanisms that make it possible to optimize a website at its conception.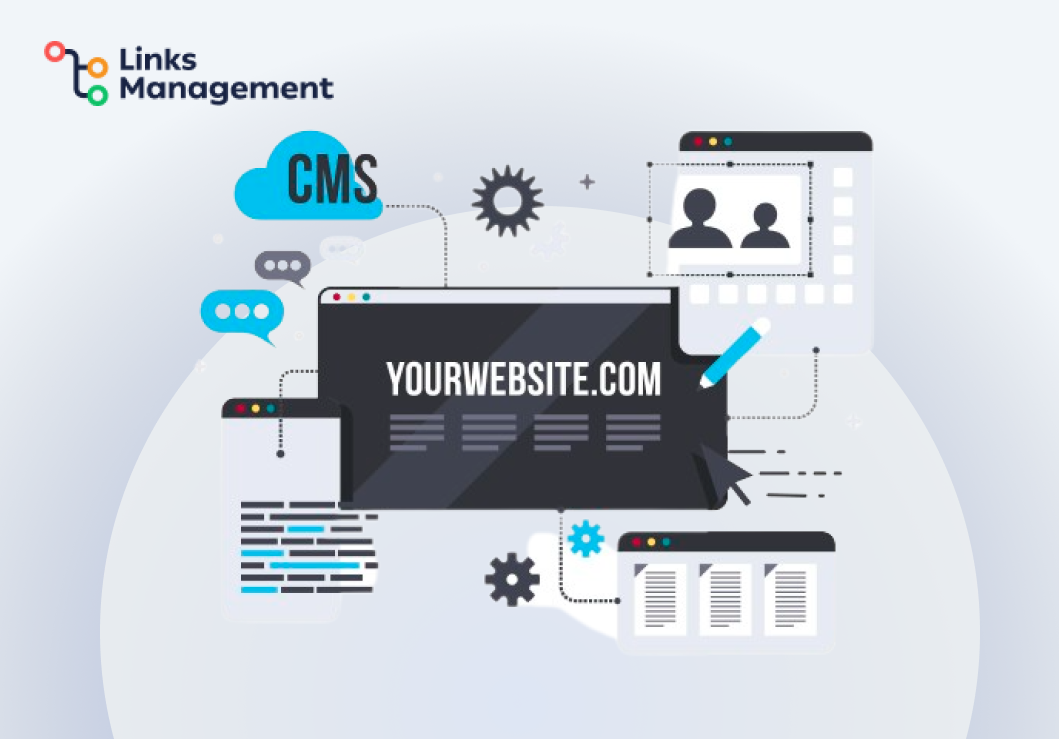 ‍In most cases, WordPress SEO tools are dedicated to controlling keyword density, content readability, and some other aspects of the on-page SEO. Other plugins are focused on the integration of social media tools on the website, which also contributes to rankings improvement. Meanwhile, some other plugins serve as helpers for gathering clients' feedback or organizing discussions on forums.
‍In this article we will take a look at a variety of SEO plugins for WordPress that make the life of website managers easier. Based on this information, you will explore a wide variety of tools and choose the best SEO WordPress plugins.
What Are SEO Plugins?
‍The name of the term itself 'plugin' comes from the word combination 'plug in'. Consequently, the concept of a plugin assumes that an extra tool is integrated into the core WordPress system.
‍In fact, a plugin is a small but very important tool that usually adds extra functionality to the already existing structure. In the case of WordPress, SEO plugins for WordPress are installed in this CMS for appending the function set for better website management.
‍Typically, a plugin for WordPress can be found in the corresponding section right on the platform. The variety of plugins is divided into categories based on their functionality (SEO, e-commerce, scheduling, etc.). Otherwise, it is possible to find the plugin of your interest on the web and download it directly from the provider's website.
Best SEO Plugins for WordPress
‍SEO tools for WordPress ensure better content management and search engine visibility for a website. Given the added value plugins provide, we have prepared the 10 most useful SEO plugins for nurturing your website.
Yoast
‍In brief, the Yoast plugin's main feature is to improve SEO for a website by providing hints related to the on-page and technical characteristics. To be specific, Yoast controls keywords and suggests whether the keyword density level is sufficient on a page.
‍Another core feature of this plugin is the readability check of the text on the page – the readability score will be red if the text is difficult to read. You don't need to obligatorily adjust content based on Yoast's suggestion but keep in mind that this plugin analyzes text from the human perspective.
‍It is important to note that the Yoast plugin works with major European as well as Arabic and Hebrew languages. Therefore, it would work effectively for the localized versions of your website perfectly.
‍The Yoast plugin comes for free and can be easily installed directly in WordPress. There are also some additional features, such as email support and internal linking suggestions, that are available under the Premium plan.
‍This plugin is a real treasure for webmasters as it helps businesses to automate guest posting. When installed, Website Article Monetization analyzes your website and assigns a category to it. Those businesses searching for guest posting platforms will then see your website and address you if they feel your website could be suitable for them.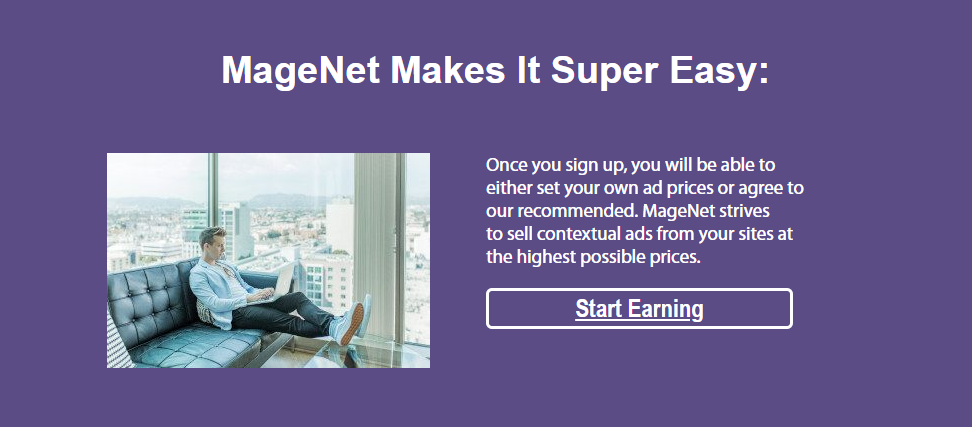 ‍On your side, you will get requests to publish guest content and will be offered payment for that. In turn, you will analyze that content and decide whether it suits your website. If yes, you will get the payment and will only need to link back to the client's website.
WooCommerce
‍This plugin is particularly dedicated to creating an online store within your e-commerce website on WordPress and applying SEO for it. WooCommerce could be the most popular e-commerce plugin for WordPress due to its simplicity in installation and use, zero-dollar price, and high level of flexibility it provides to businesses.
‍The core feature of WooCommerce is that it helps to pick up the most suitable theme for your online store. Also, it is easy to customize product pages and put only those blocks that are needed but do not distract users' attention. You can also add a variety of product views and photos with this plugin easily.
‍Another notable feature of WooCommerce is that it enhances the customer experience by offering various payment methods and pricing models. Thus, companies operating in different industries may find WooCommerce helpful. For instance, companies selling physical goods can choose traditional payment methods such as Visa or Mastercase. Those businesses that offer services of software may apply for a subscription or membership way of collaborating with the clients.
HubSpot
‍HubSpot is the most widely used tool among marketing and sales professionals. It is a perfect solution for marketing automation as well as for customer relationship management used across the globe. Such popularity of the HubSpot platform has triggered the development of the HubSpot plugin for WordPress.
‍With the HubSpot plugin, companies can improve their SEO strategies by exploring in detail their target audiences. For instance, one of the plugin's features allows it to track contact's page views and other on-page actions when on the website. Another advantage of HubSpot plugins is that it provides precise analytics reporting about leads and customers.
‍Apart from SEO advancement granted by the plugin, there are also multiple benefits related to brand image enhancement and customer experience improvement. HubSpot plugin provides an embedded chatbot in real-time for supporting existing clients and potential leads effectively.
Wordfence
‍Being a secure website makes one of the core SEO principles each webmaster needs to adhere to. Wordfence plugin is considered to be the most effective and protective plugin for WordPress. It could be a great helper for those who would want to take the security of their website to the next level.
‍Wordfence is designed to detect any kind of malicious traffic coming to the website and block it instantly. Also, it checks files, themes, and URLs for the presence of malware and disarms it.
‍This plugin is also very effective when it comes to website audits for any security issues. Wordfence immediately analyzes your websites and reports whether any vulnerabilities are present. This helps webmasters to elaborate on website protection to ensure no intruders or malware negatively influence a website.
SEOPress
‍If you want to have an all-in-one SEO plugin at hand, then SEOPress could be the perfect solution for that. This tool contains so many functions that cover practically any aspect of website optimization and help it climb up the rankings.
‍One of the distinctive features of SEOPress is that it simulates how your web page or post looks on Google search both in web and mobile versions. Also, it shows previews of how your post appears on popular social media platforms in case you would like to share it there from the website.
‍SEOPress contains a wide set of features for working with metadata. It suggests whether your meta title and meta description are good enough for Google and visitors.
‍Another great feature of this plugin is the ability to build and improve XML sitemaps. Having clear XML sitemaps improves search rankings on Google and also makes user navigation more intuitive on the website.
Weglot
‍It sometimes happens that visitors landing on your website don't know the language it is presented in. Here comes a Weglot plugin that serves as a bridge between your website and customers by providing your website version in another language.
‍The Weglot plugin sticks to the Google guidelines for website translation, so the interpreted pages get their own source code and URL. Afterward, Google analyzes and indexes those translated pages as it does with original web pages.
‍Given that Weglot provides an opportunity for more people to reach your website as it adopts the content to the language of a visitor. This provides incredible chances for gaining more traffic to your website and increasing sales.
Internal Link Juicer
‍Google might not state it directly but indeed it pays lots of attention to internal linking. This aspect helps to perfectly comprehend the structure of the website and build associations between pages. Moreover, strong internal linking helps to equalize domain ratings of individual pages to the average one, which is also great for the overall website ranking boost.
‍Given the importance of internal linking, here comes the Internal Link Juicer plugin for WordPress. It is installed directly in WordPress for suggesting other pages of the same website for internal linking.
‍When the Internal Link Juicer plugin is enabled, it analyzes content on the current page. Based on that, it scans other pages of the website and suggests which ones would be the most appropriate to link. This greatly helps to save time on searching for the right internal pages to link to.
Smash Balloon Social Photo Feed
‍Complementing an SEO strategy with social media marketing is a popular tactic used across businesses. With the Smash Balloon Social Photo Feed plugin, you can even combine the best of two worlds right on your website.

‍This plugin is designed to integrate your Instagram feed right on your website. It provides high customizability with the option to adjust the size, imaging spacing, background colors, and many more aspects of the integrated Instagram feed. Thus, this tool allows keeping the same style and design of your website for the added elements.
‍Another great option provided by the plugin is its compatibility with various device types. You can preview how the integrated Instagram feed would look on the web, legacy mobile devices, the newest smartphones, and tablets.
Echo Knowledge Base
‍Blogging is a powerful tool when it comes to improving website visibility and reinforcing SEO strategy. However, there is another strong tool you can use for developing your website – a knowledge base. And here comes the Echo Knowledge Base plugin for WordPress.
‍Based on the predefined templates, it is possible to set up the style and structure of the knowledge base on your website. This could be particularly useful for software companies that offer online or desktop tools. However, creating a knowledge base is also a perfect way to improve customer experience and attract more traffic. When the user has a question about your product, typing it on Google will likely bring them to your knowledge base. So creating such a section on your website would definitely advance your business strategy and development in all senses.
Conclusion
‍WordPress itself is a great tool for creating and managing cool websites regardless of complexity or niche specifics. However, the installation of SEO plugins on WordPress takes website development and optimization absolutely to a new level.
‍In a variety of SEO plugins, consider Yoast and SEOPress for monitoring on-page elements and improving them based on the provided suggestions. The WooCommerce plugin would be inevitable for those who need to promote an online store. HubSpot and Smash Baloon plugins would be necessary if you want to integrate third-party marketing and social media tools on your website. Use Weglot to expand your audience by providing different language versions of your web pages.
Build My Backlinks
free
SEO Cost Calculator Tool
Enter URL & See What We Can Do Submit the form to get a detailed report, based on the comprehensive seo analysis.