5 Ways to Evolve Your Link Building in 2023
‍As we move into 2023, link building is an essential part of any successful SEO process. It is important to stay ahead of the curve and evolve your link building strategies to ensure your website is getting the most out of its efforts.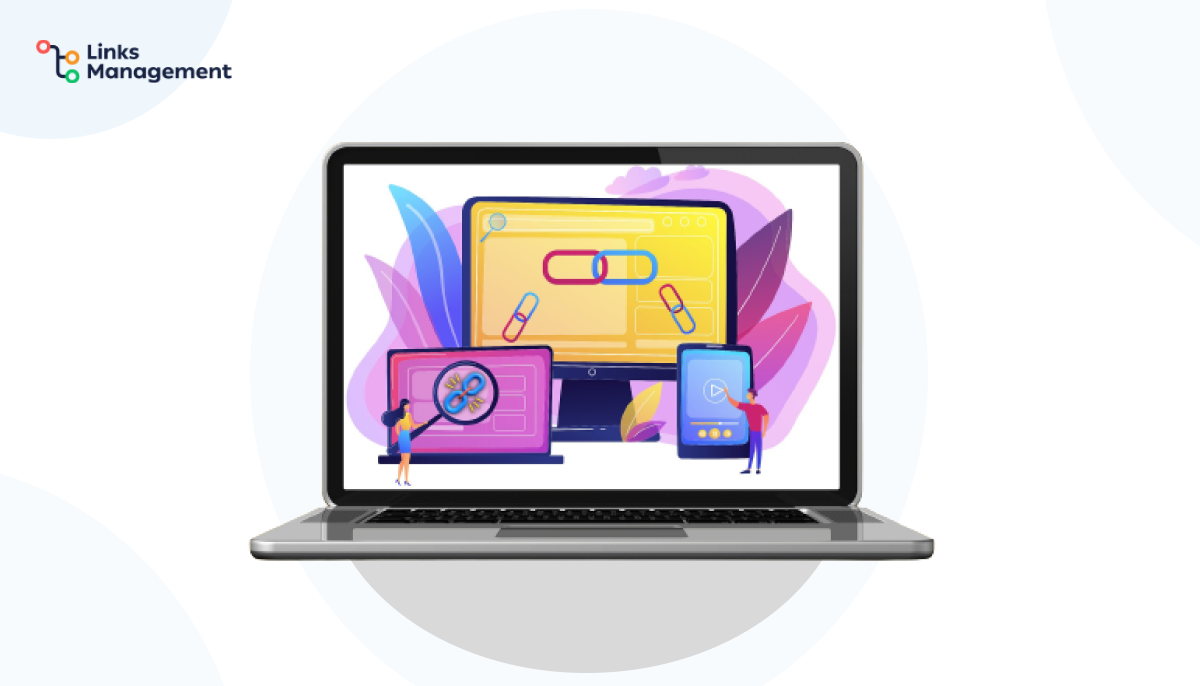 In this article, we will discuss five key ways to evolve your link building in 2023. From leveraging new techniques to diversifying your link building sources, we will explore the different ways you can ensure your best backlink strategies are up-to-date and effective in 2023.
1. Utilizing Influencers and Social Media to Build Links
As we move closer to 2023, link building has become a big part of every successful SEO strategy. To stay ahead, marketers must utilize influencers and social media to create links to their websites in order to reach a wider audience and increase their visibility.
The rise of content marketing has made influencers an effective way for businesses to promote their products, services and websites. For example, influencers can be used to create high-quality content that can be shared across multiple platforms, including blogs, websites, and social media accounts. By sharing content on social media and influencer platforms, marketers can link back to their websites and build valuable links.
Additionally, marketers can leverage social media platforms to engage with their target audience, build relationships, and create relationships with other brands. Through this engagement, companies can create organic link building opportunities and increase their overall visibility.
2. Research and Target the Right Websites
Link building is an essential part of SEO, and it's important to keep up with the ever-changing landscape. To ensure success in 2023, it's essential to research and target quality websites when developing your link building strategy.
When researching sites to work with, look for ones that have high-quality content, a good reputation, and authority within your industry. Along with this, you should also look for sites that are related to your niche and rank for keywords you're targeting. In case you don't know how to find keywords for your website, that's the first thing you need to fix.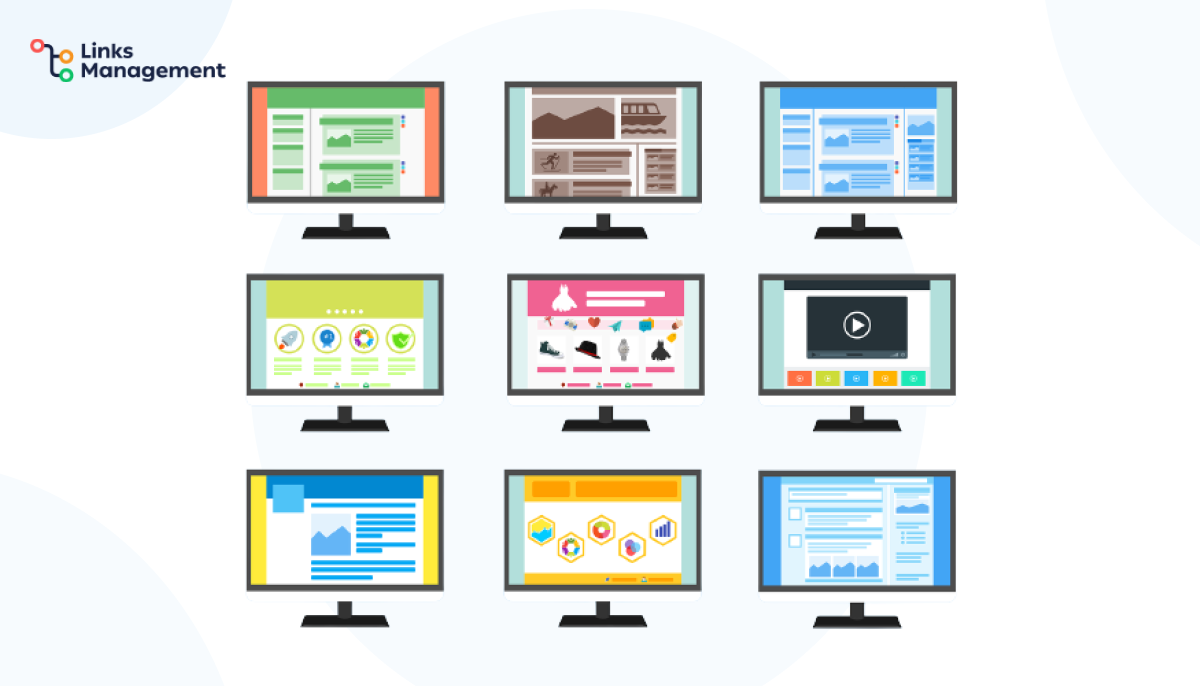 Once you've identified these websites, you should craft an outreach strategy that will appeal to the site owners and help to increase the number of your links. This could include offering guest posts, interviews, or engaging in comment sections to engage with the community and promote your content.
It's also important to keep track of which sites are providing links, as this will help to ensure you're targeting the right websites in the future. Tools such as Ahrefs and Majestic can help to provide insights into the links pointing to your website, as well as what websites are likely to provide a positive link exchange.
3. Think Outside the Box With Your Link Building Tactics
When it comes to link building, it's important to think outside the box and get creative with your tactics. When it comes to choosing the right tactics for your business, it's important to consider your goals and your resources. What are you trying to achieve with your link building campaign? And, what kind of budget do you have to work with?
Once you have a clear idea of your goals and resources, you can start brainstorming some tactics that will work for you. Here are a few ideas to get you started.
1. Guest Blogging
Guest blogging is an effective way to gain exposure for your business. By providing quality content that informs, educates, or entertains readers, businesses can build trust with their target audience.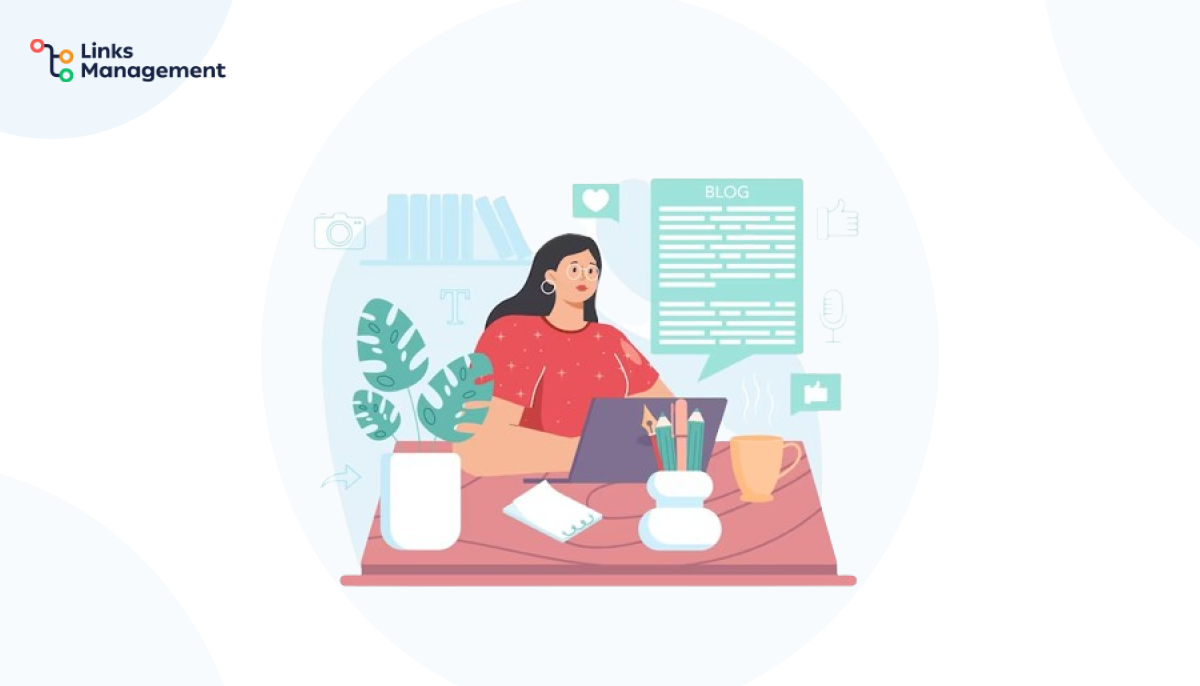 Additionally, when a business puts itself in front of new people, it gives them a chance to get more customers, build relationships, and increase its visibility. Furthermore, website owners who publish guest posts on their blogs can benefit from increased traffic and high-quality backlinks which can help improve their search engine rankings.
2. Link Building Contests
Creative link building contests are an effective way to generate links from high-quality websites. These contests can be used to promote your business, drive traffic to your website, and increase your online visibility. By offering an exciting prize, you can encourage users to link to your content, helping to boost your rankings and drive more traffic to your website. Link building contests also provide an opportunity to build relationships with bloggers and website owners, which can lead to even more valuable links in the future.
3. Resource Pages
Resource pages are a great way to increase visibility and drive traffic to your website. They are typically located at the footer of a website and contain a list of external links to other websites, services, and articles that may be helpful to the user.
Submitting your website or blog as a resource to be included in a resource page can help you to gain visibility among a wider audience. It also allows you to build relationships with other websites in your niche and can lead to other opportunities such as collaborations or guest blogging.
When submitting to resource pages, it is important to ensure that your website is relevant to the page and provide a brief description of what you can offer. You can also include a link to your website in the description to make it easier for website owners to add your link to their page.
In conclusion, resource pages are a great way to promote your website and build relationships with other websites. If you are looking to increase visibility and drive more traffic to your website, submitting your website to resource pages should be part of your overall marketing strategy.
4. Social Media
Social media is an incredible tool for small businesses to get exposure and generate links. By creating and sharing engaging content with your followers, you can attract attention and get people talking.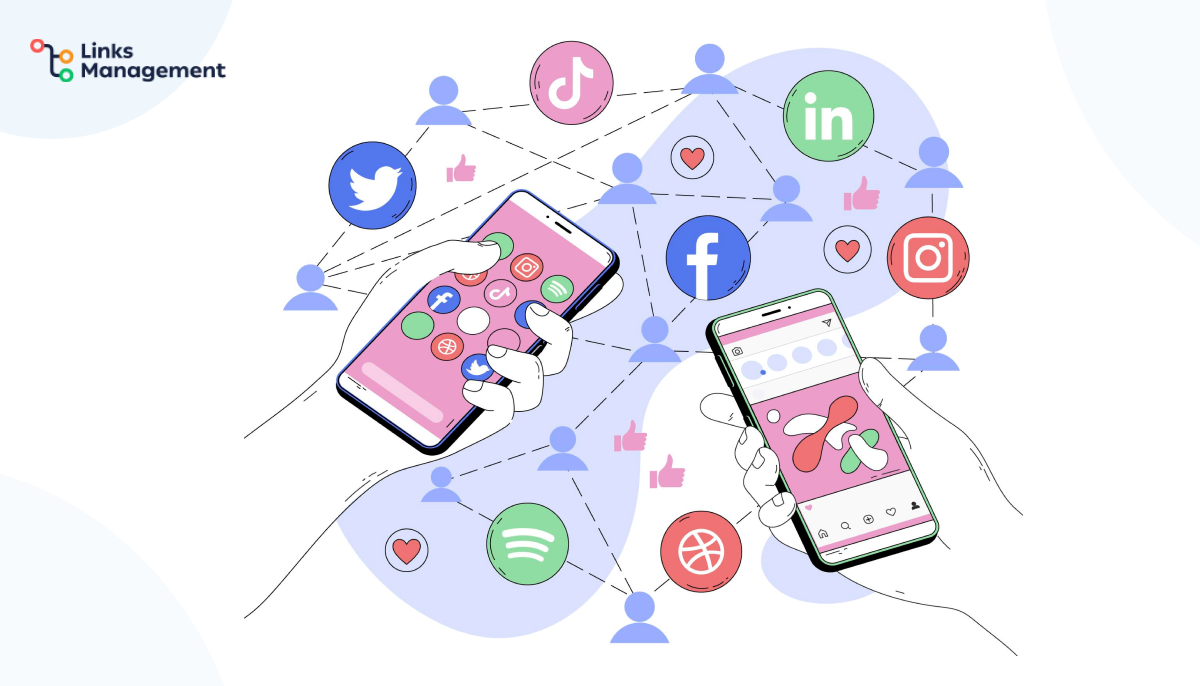 Through building relationships with other bloggers and website owners, you can also acquire backlinks and increase your website's SEO value. Social media can be an invaluable asset for businesses that are looking to reach new customers and grow their brand.
5. Guestographics
Guestographics is a new and exciting link building tactic, one that's been gaining traction lately. It involves creating an infographic and inviting other bloggers and website owners to share it. This tactic is popular because it creates a two-way benefit between the two parties involved: the creator gets exposure and links, and the website owners get to showcase compelling content to their readers. It's a win-win for everyone involved.
The key to success with Guestographics is to create an infographic that adds value and is truly engaging. The data should be accurate and engaging, and the design should be attractive and eye-catching. If you can capture the attention of your target audience, then you will be well on your way to achieving success with Guestographics.
For those looking to build their backlinks, Guestographics is an effective and efficient link building tactic. It allows website owners to showcase content that their readers find interesting and informative, while simultaneously boosting the creator's profile. Whether you're new to the world of link building or an experienced marketer, Guestographics can be an effective tool.
6. Interviews
Interviewing other bloggers and website owners can be beneficial for everyone involved. It gives you the opportunity to connect with potential customers by introducing them to your brand, products, and services, while providing useful and informative content for your readers.
Additionally, if the interviewee has a large following, you may be able to get more traffic and leads to your business. Interviews can also spark conversation around a particular topic and create more visibility for your brand. Additionally, interviews are a great way to showcase different perspectives and perspectives, as well as to create relationships or collaborations with other website owners, bloggers, and businesses.
4. Keep Your Links Fresh and Engaging
It can be easy to fall into a rut with your website's links, especially if you've been using the same ones for a while. However, if you want to keep your website visitors engaged, it's important to keep your links fresh and interesting. Try to mix up your links with a variety of different types, including:
Links to articles or blog posts on your website;
links to other websites or articles;
links to videos or podcasts;
links to interactive content or tools;
links to images or infographics;
To keep your links fresh, start by ensuring that your content is up to date. Look for opportunities to update old content to keep it relevant and interesting. Additionally, keep track of content from your partners and other webmasters so that you're aware of new content they've created. This way, you can reach out and ask for a link when a relevant topic appears.
Engaging with other webmasters can help you to create meaningful links that strengthen your position in the search engine rankings. Aim to reach out to webmasters who have content related to yours, but with a different angle. Ask questions, offer feedback, and be proactive in your communication to build relationships and get more links.
5. Monitor and Adjust Your Strategy as Needed
Link building is an ever-evolving process and will remain so for many years to come. To ensure you stay ahead of the game in 2023, it's important to monitor and adjust your strategy as needed to maintain the best results. Consider the following tactics to make sure your link building strategy is up-to-date: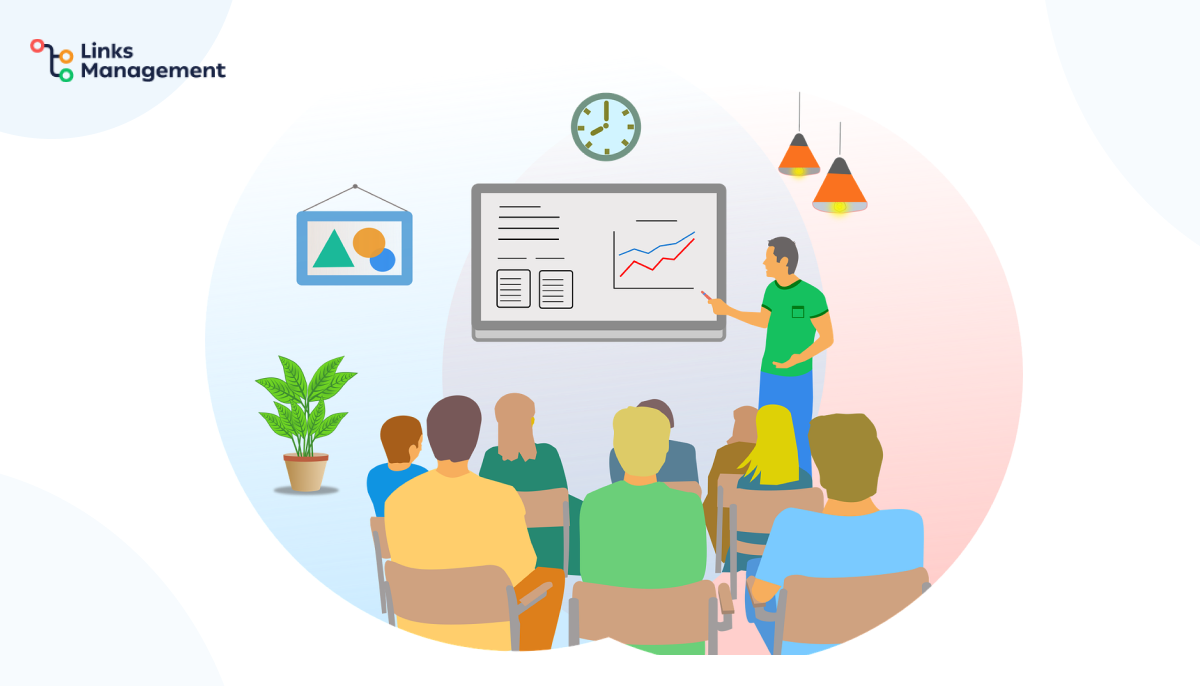 1. Focus on Quality: As link building becomes more important in SEO, it is essential to focus on content quality. Connect with influencers and conduct outreach to ensure more authoritative websites are linking back to your content.

2. Use Relevant Platforms: With the growth of social media, link building in 2023 should include relevant platforms such as Instagram, Twitter, LinkedIn, and more. Use these platforms to reach new audiences, engage in conversation, and get more backlinks.

3. Leverage Visuals: One way to stand out and capture the attention of potential linkers is to include relevant visuals such as images, infographics, and videos in your link building.

4. Monitor Your Competitors: Keeping an eye on your competitors' link building strategies can give you valuable insight into how to stay ahead of the game.
By taking the time to monitor your strategy and adjust as needed, you'll be sure to stay ahead of the game when it comes to link building in 2023.
Conclusion
Nowadays, it is important to think outside of the box and create new ways to get links. One way to do this is by creating original content that goes beyond just blogging and social media. You can also use social media to share your content with influencers in your industry who can help spread the word about your content. Lastly, remember that the internet is always changing, so don't be afraid to change with it! By utilizing these strategies, you can evolve your link building in 2023 and ensure that your website remains visible and relevant in the ever-changing digital landscape.
Build My Backlinks
free
SEO Cost Calculator Tool
Enter URL & See What We Can Do Submit the form to get a detailed report, based on the comprehensive seo analysis.