How to Spot Negative SEO Tactics and Combat Them
‍Abrupt ranking drops on your website might be caused by various factors – internal and external. The first type refers to the erroneous SEO tactics executed on your side, while external factors are usually related to negative SEO attacks. Such things usually happen because of the actions of other companies that use negative SEO to harm their competitors. Thus, we have prepared detailed information for you about what negative SEO is and how it works.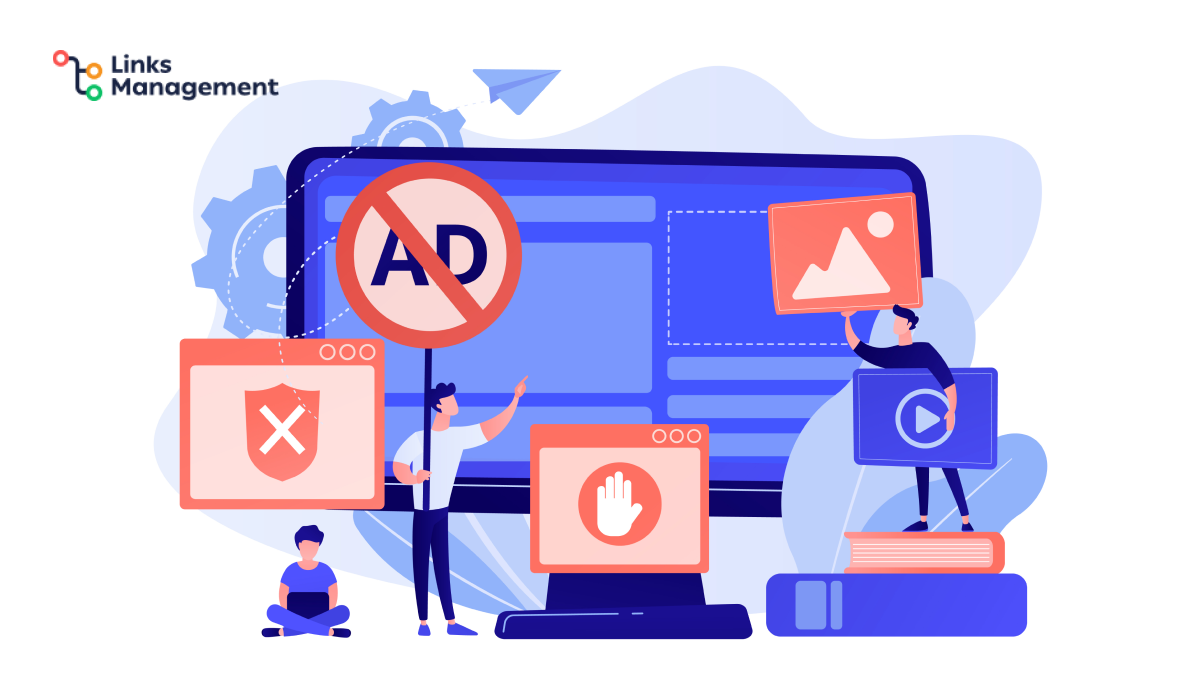 ‍To mitigate any risks associated with negative SEO or prevent any kind of negative SEO attacks at all, you need to take some action. Prevention is the best remedy, in fact, so we will tell you more about the most popular negative SEO tactics such as spammy links, and explain how to detect any signs of that. Overall, this article will shed a light on all the aspects of negative SEO and tips on how to do everything possible for your website to never experience that.
What Is Negative SEO?
‍As the name implies, you might have already understood that negative SEO does not bring anything good to your website. In fact, negative SEO also known as adverse SEO or black hat SEO stands for a group of methods aimed at de-optimizing a website. Of course, negative SEO tactics are never used by webmasters to promote a website. On the contrary, it is the priority of hackers and unscrupulous businesses that harm their competitors instead of improving themselves.
‍Negative SEO implies the de-optimization of a website by dropping its rankings to make it appear lower on Google search results. Below we will see in detail what approaches are often used as negative SEO tactics to bring websites down on search rankings.
How Does Negative SEO Work?
‍The group of negative SEO approaches refers to the same factors as "positive" or traditional SEO does. Thus, adverse SEO works with content, on-page elements, backlink profile, social media, and some other aspects. It utilizes every possible method contravening Google ranking factors that would harm a website to be attacked.
‍A variety of negative SEO attacks range from unnoticed malice to grandiose intrusions the effect of which you would feel immediately. Below you will find the most popular negative SEO tactics that are often used by intruders for damaging the reputation of other websites online.
Spammy Links
‍Backlinks have always been and still remain of high value to Google and other search engines. Thus, you certainly need to have a strong link-building SEO strategy if you want to improve your website rankings. No doubt that you are aiming to gain high-quality backlinks from high domain authority websites to boost your website appearance on the web. When acquiring low-quality links, Google will ignore them at best and penalize your website at least.
‍Not so long ago, a habit to gain many links for the sake of fast website growth was a popular SEO tactic. However, the update of Google's algorithm reacted to such an expansion of backlink profiles and penalized those websites that used this kind of SEO approach. This is where negative SEO comes into play – intruders generated many spammy links to some websites for the sake of dropping their ratings.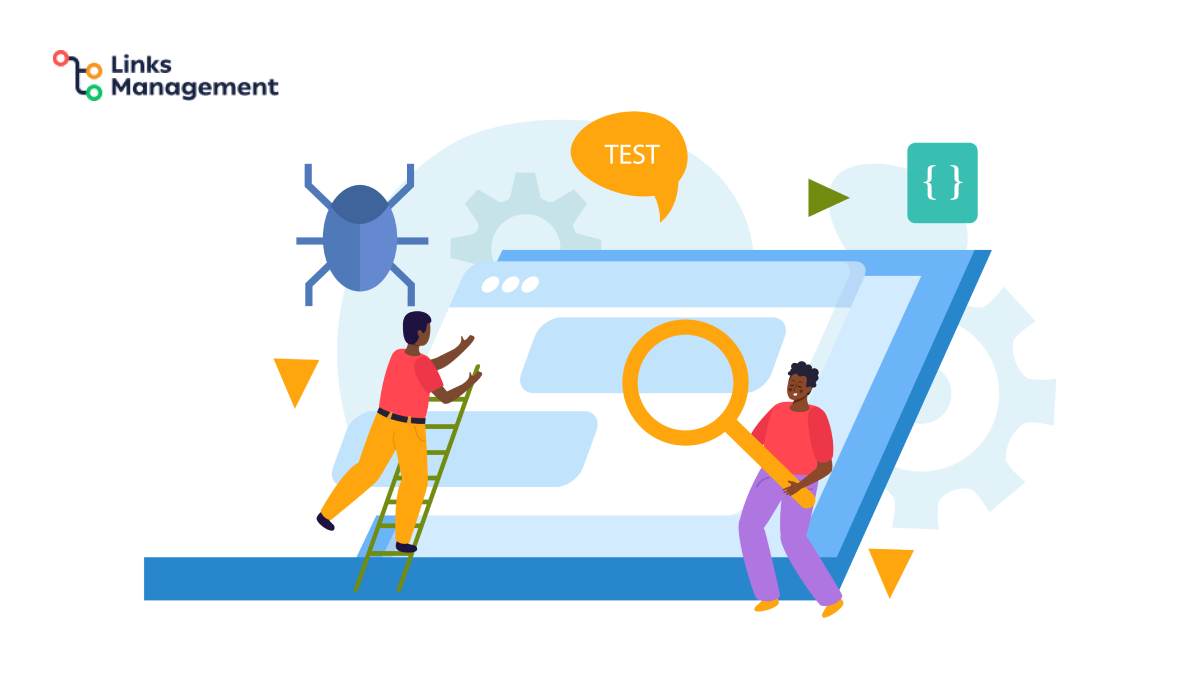 ‍The current edition of the Google algorithm named Penguin 4.0 is responsible for the control and evaluation of the website's backlink profile. Based on artificial intelligence, Penguin 4.0 now recognizes spammy links and tries to ignore them. This means that many low-quality backlinks will not impact your website. On one side, the era of fast link building is gone and you will need to use only good backlinks to lead to your website. On the other hand, Penguin 4.0 ensures that websites are less prone and vulnerable to such negative SEO attacks as spammy links.
Backlink Removal
‍Creating a smart outreach campaign is always a challenge for any business regardless of the industry it operates in. Sending multiple emails, holding various conversations, and other outreach efforts take plenty of time. So, you definitely know the price of any backlink that brings income to your website.
‍A negative SEO attack aims to do the contrary – people with malicious intentions do the contrary. They usually perform the same kind of outreach campaign but ask for the removal of backlinks rather than adding them. Such kinds of negative SEO campaigns luckily do not get much success. However, you need to be aware of backlink removal as one of the negative SEO approaches to take preventive actions in a timely manner.
Content Duplication
‍Another common negative SEO attack type is copying and spreading your content on the web. Content duplication is transmitted on various websites in hope that Google would penalize the original website.
‍When Google crawls websites with the same content, this matter won't be left unattended. Such websites would be penalized for the content duplication issue because original and fresh content is one of the core values of Google.
‍Such negative SEO attacks as content duplication are not always successful, though in some cases intruders are lucky. Google is wise and conscious enough to detect the original author of the content, especially in cases when content was already indexed before. However, each algorithm has its vulnerabilities, so hackers might favor content duplication detection on the source website.
Negative Reviews
‍Customer comments on products or services of some companies are highly valuable in the online environment. Those are called customer reviews and can be published on various online platforms, including the company's websites. In case such reviews are added as a comment on a website controlled by the company's personnel – that is fine. However, negative SEO tactics usually imply that many negative reviews are published outside the business-controlled online sources.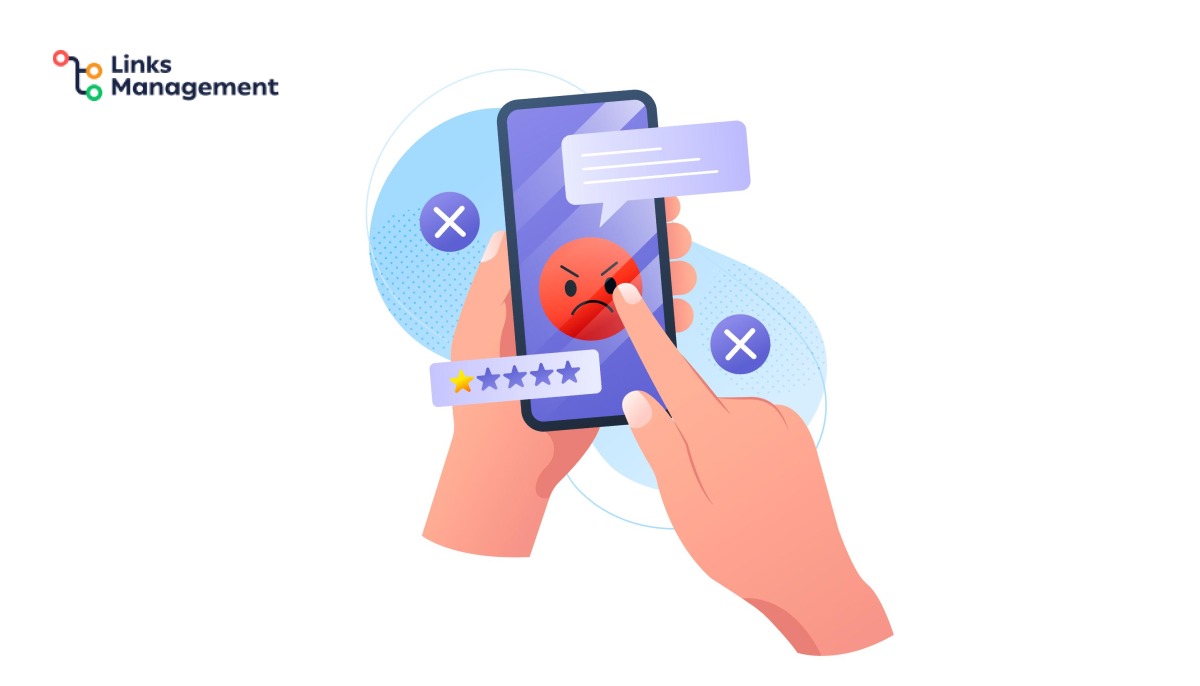 ‍Negative SEO attackers use popular online platforms and forums for leaving bad reviews about companies. Moreover, they include backlinks to the company's website they refer to in their reviews. Such actions could not only harm your website's position but your brand reputation in general.
Website Hacking
‍This type of negative SEO attack is probably the most complicated one but not less likely to be used. Website hacking is very difficult to carry out, so competitors might hire professional hackers to smash the integrity of your website and make changes to it.
‍When intruders invade a website, they could do a lot of harm to it – changing web page elements, modifying text, removing the entire website, etc. In some cases, such actions might be performed by internal employees who are called collaborators or gray cardinals.
‍No doubt that website hacking is the most devastating type of negative SEO attack one could imagine. Thus, you need to ensure the most secure mechanisms to protect your website from outer intruders and limit access from the inside.
How to Detect a Negative SEO Attack?
‍As you have a website, you also need to use SEO tools that help to take care of it and manage it. The necessary toolkit of any webmaster comprises Google Search Console – a professional SEO tool that provides an overview of the website's performance.
‍If you see that the number of visitors and the amount of traffic to your website drops significantly in a short period of time, this is a good reason to start getting worried. Most likely that some impact of the negative SEO has become tangible, though it is not really so. A rapid drop in website traffic might also result from Google penalties as a consequence of regulations violations.
‍Apart from the essential Google Search Console tool, there are other SEO tools – paid and free ones – that allow monitoring your website holistically. For instance, SEMrush, Serpstat, and many other SEO solutions help to control all the aspects of your website's performance.
‍To detect any negative SEO signs, you should implement a backlink checker tool into your daily SEO workflow. Thus, you will see the new backlinks incoming into your website – if their quantity rises unexpectedly, then some malicious intentions of link farms are present.
‍Another way to detect negative SEO is to use tools that help detect your brand mentions on the web. Thus, you will see online platforms and sources where your brand is talked about. In case of negative reviews, you can refer to the website administrator and ask for the removal of any negative and unreasonable reviews.
‍If we talk about content duplication detection, it might be slightly more difficult. You will not see the duplicated content unless it somehow ranks on Google or you will get any penalties resulting from a corresponding negative SEO action.
How to Mitigate the Impact of Adverse SEO?
‍In case the negative SEO impact has touched upon your website somehow, you need to immediately respond to it. Depending on the type and severity of the attack, take corresponding actions and ask for professional SEO help. However, the best response to risk mitigation is its prevention by any means.
1. Keep Dev Website Version
‍The most popular method for mitigating the impact of adverse SEO, and website hacking, in particular, is to keep a dev version of the website. This is the core version of the website that serves as a draft for the prod version of the website visible to customers and search engines. Thus, even if a heavy attack strikes your website, you will be able to recover it fast at any time based on the dev version.
2. Check Backlink Profile Regularly
‍Using affordable SEO tools for your website monitoring is essential, especially when it comes to the backlinks profile review. This will help you detect any suspicious activity about link building associated with your website. You will see whether any non-credible backlinks are added in large quantities. Also, you will notice whether any of the backlinks you enjoyed for a long time disappear and will get to know the reasons for that.
3. Monitor Reviews
‍Controlling everything that happens on the web is practically impossible, even if it only refers to your website. There are too many social media platforms and online instances that might be out of your control. In case you have a profile on social media, that is another story, though your control is effective only there. If someone adds a bad comment or review on social media where your business presence is not evident, it might be challenging. You might benefit from the use of SEO tools that help detect your brand mentions anywhere on the web and make any corrections if needed.
4. Update Content
‍Google emphasizes the quality of freshness of the content published on any website. Thus, you need to keep this Google value in mind and update your content regularly. Moreover, you need to inform Google about how often it should crawl your content and check for the updates. Such actions will keep you protected from negative SEO attacks aimed at the content duplication.
Conclusion
‍Online space is as secure and insecure at the same time. There are lots of mechanisms that ensure high-level protection of your website from various malicious intentions on the web. However, any action has its counteraction, so there might be people who would want to benefit from this assertion. Those are called intruders or hackers who apply negative SEO tactics for harming the websites of others.
‍The most popular negative SEO attacks are related to spammy links, content duplication, backlinks removals, bad reviews, and website hacking. The latter is considered to be the heaviest one, so having a backup version of your website would be a good solution. Other negative SEO approaches could be detected with specialized SEO tools. Once you know that someone has bad intentions toward the website, you will have an opportunity to protect it better by reinforcing security mechanisms.
Build My Backlinks
free
SEO Cost Calculator Tool
Enter URL & See What We Can Do Submit the form to get a detailed report, based on the comprehensive seo analysis.