Building Your Effective Private Blog Network
strategy need? How to promote your own business in the conditions of hard Google's restrictions? Private blog network is a way out. What outcome does this tool promise? How to build an effective PBN and avoid possible Google's sanctions? In this article, you'll find all answers to these questions.

To achieve top positions in Google, many people choose illegal marketing techniques. These questionable tools promise to boost traffic but receive only a negative response. Use only legal strategies – this prevents you from being penalized by Google. Many SEO specialists and webmasters suggest paying attention to the private blog network. Our team has tested this tool. See below, what results we achieved.
What is a private blog network?
PBN (private blog network) is no news. Webmasters already used this tool for several years. This is a chain of backlinks connected to the general website. PBN combines some web pages that help to increase ranking and indexation of general web resource. If you know how to use this trick, you will receive a very positive response. If not – you will get a perfect place in the ban list.
If things shape up in your favor, Private Blog Network will increase website's position in Google. How does it work?
There should be many mentions of your web page on the Internet. If a lot of web resources refer to your website, you kill two birds with one stone – you not only gain popularity, but also get a trusted image of your resource. All this leads to traffic increase. These factors create your success, but take a lot of money. Private blog network could be an alternative solution that saves budget and brings a very good outcome. However, if you don't know how to use all these instruments, you shouldn't expect anything positive.
How to build and to use a private blog network?
Since 2014, Google imposes sanctions on PBN. Earlier, a lot of SEO specialists and webmasters created these pages only for getting high rankings. This is the reason why these sources were unnatural and not related to the real audience. Now, to avoid a negative outcome, your PBN pages must be useful and interesting for visitors. Actually, if you fill your websites with interesting and unique content, it will attract more traffic. To build a private blog network, you must first create a good strategic plan. This plan should be classified by the following steps:
Define the type of your audience;

Choose number of backlinks for your general website;

Select styles and themes to every site of your PBN;

Select domain names;

Create design and content core to every page of your PBN;

Create media plan to every page of your PBN;

Define promotion strategy for your PBN;

Make a detailed description of the first steps of your marketing strategy.
All the websites from your PBN should be in correspondence with the interests of your general website's audience. In other words, your PBN should provide your website with traffic on a regular basis. For example, if you have information agency focused on culture, politics, and fashion, create individual pages for each of these topics. By doing so, you will increase your traffic as your readers will easily find what exactly they want to read. Then you should decide on the number of PBN pages. In the marketing strategy, it is the same as backlinks. To define required backlinks number for your website promotion, you can use a special calculative program. Now you are ready to build a constructive plan to turn your PBN ideas into reality!
All the pages from private blog network SEO should have unique content with original style and design. It's important to know that all the domain names should be different. Sure, some website's addresses could be similar, but don't make too many. If your private blog network has too many pages, some addresses should be absolutely different. Otherwise, you have a real risk to get banned. Before activating your private blog network, you must have a media plan for publications and basic content to all of PBN's pages.
To know how to create a private blog network is not enough. The real question is how to realize it successfully.
Tricks for private blog network's promotion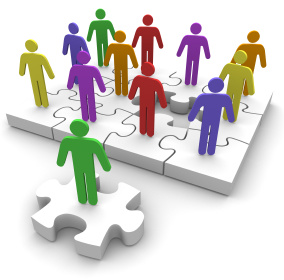 Of course, if you want to receive a ponderable response from PBN, you need to promote it. This process needs time and work. Though, a final result could be absolutely justified.
Below you can see all basic tools that you need for PBN's promotion.
Effective PBN Promotion
Actually, PBN's promotion strategy is based on quality backlinking. If you will do backlink chain right, PBN will meet your expectations.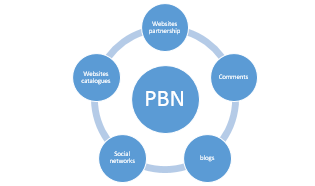 All pages of PBN should be connected properly.  Do not post all the links of your PBN on every blog of this system. Search engines will impose sanctions on your websites for this trick. Also do not forget to promote your web page with the help of PBN, as you need to promote all the blogs of this network. For this purpose, you can use following advices:
Start from unique content. To avoid sanctions from Google, create original content for every blog of your PBN. Texts should be clear and longer than 2000 characters. If you want to save time – post scans of book pages. Search engines will not identify these duplicated posts as a plagiarism. If you update your blogs every day, you will have very good indexation and achieve top positions fast. If you create useful natural comment with your links under posts in SN or blogs, it will receive positive effect for promotion on Google.
Website's catalogs – there you can post all links from your PBN and provide good response. Try to make partnership with other bloggers who have good reputation in Google. Links exchange with another web resources will improve your indexation and ranking.
For PBN's promotion, use other web resources. We suggest reposting your publications on other blogs using direct links. The same thing you can do in social networks.
One more advantage of PBN: if your PBN pages have high traffic, you can present your private blog network for sale. It will give you moreways for getting profit.
But PBN can lead you to the troubles if you do not know how to avoid Google's sanctions.
How to avoid Google's sanctions? Private blog network tutorial
You already know how to build a private blog network. If you want to make it successful, you should also know how to avoid Google sanctions when promoting PBN.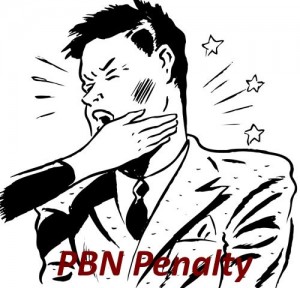 №1 rule: Never duplicate your content.
№2 rule: Do not make too many backlinks.
№3 rule: Private blog network hosting should have different locations. Do not place all blogs on one hosting. Search engines will identify it as spam and impose sanctions. To avoid this negative situation, place your blogs on different hostings.
What software to use to create your own domain collection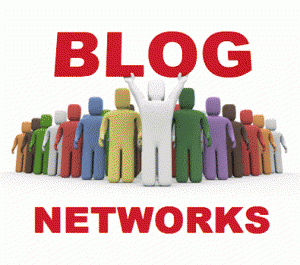 On the Internet, you can find various softs to build PBN system. A lot of webmasters and SEO specialists use the following software:
Tumblr
WordPress
LiveJournal
Just choose private blog network software by your own preference.
The service that will make your PBN much more effective
Pay attention to statistics. LinksManagement can be helpful in analyzing your PBN efficiency. Our service provides high qualified SEO experts. You won't lose your time analyzing your strategy. LinksManagement will present you all the objective results, together with a number of blogs that you require for effective promotion in your PBN.
free
SEO Cost Calculator Tool
Enter URL & See What We Can Do Submit the form to get a detailed report, based on the comprehensive seo analysis.